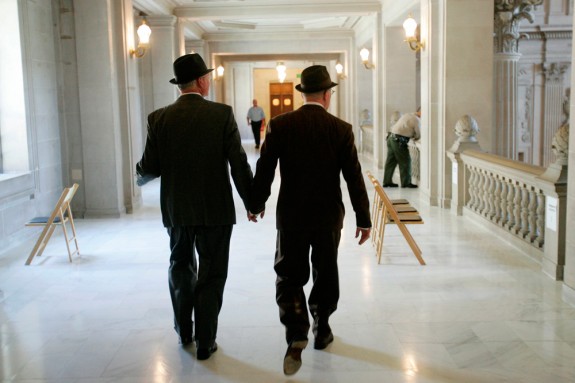 This comes from a letter signed by more than 1/4 of all the Catholic priests in England and Wales.  Details: 
More than 1,000 priests have signed a letter voicing alarm that same-sex marriage could threaten religious freedom in a way last seen during "centuries of persecution" of Roman Catholics in England.

In one of the biggest joint letters of its type ever written, they raise fears that their freedom to practise and speak about their faith will be "severely" limited and dismiss Government reassurances as "meaningless".

They even liken David Cameron's moves to redefine marriage to those of Henry VIII, whose efforts to secure a divorce from Katherine of Aragon triggered centuries of bloody upheaval between church and state.

They claim that, taken in combination with equalities laws and other legal restraints, the Coalition's plans will prevent Catholics and other Christians who work in schools, charities and other public bodies speaking freely about their beliefs on the meaning of marriage.

Even the freedom to speak from the pulpit could be under threat, they claim.

And they fear that Christians who believe in the traditional meaning of marriage would effectively be excluded from some jobs – just as Catholics were barred from many professions from the Reformation until the 19th Century.

The comments are contained in a letter to The Daily Telegraph, signed by 1,054 priests as well as 13 bishops, abbots and other senior Catholic figures.

They account for almost a quarter of all Catholic priests in England and Wales.