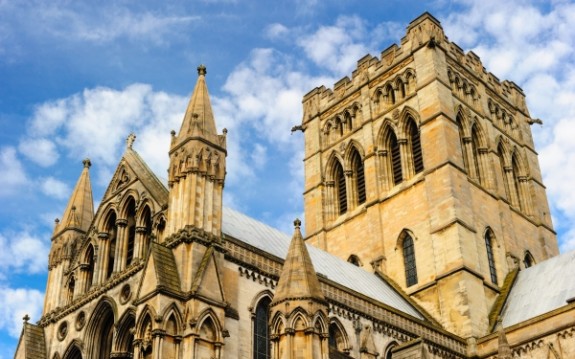 Prof Christopher McCrudden said that there are serious questions over whether the 120-year-old legal basis on which 8,500 Catholic weddings a year are performed can even "survive" the passage of the bill currently before Parliament.
He told MPs and peers that, unless urgent changes are made, Catholic bishops may have to reconsider whether priests can carry on performing weddings, in effect, on behalf of the state.

The barrister said his advice to senior bishops is that proposed protections for churches against legal challenges under human rights or equalities laws for refusing to marry gay couples completely overlook the position of Catholics and other denominations.

It means that the entire legal basis for Catholic weddings, operating since the late 19th century, could be "unpicked" with "very uncertain consequences", he warned.
One possible outcome could even be a complete separation of church and civil weddings, such as happens in France where coupes are married in the town hall with a separate service in churches, he said.

"The stakes could not be higher," he told the Joint Committee on Human Rights, which is scrutinising the bill.

"If we want to keep the current modus Vivendi it is imperative that unintended consequences that may undermine this system should be addressed now and not left until later.

"Immediately the Bill is passed, the Catholic Church will have to consider how exposed to legal risk it is and whether it can continue to work the existing legal system based on that assessment."

Although the Archbishop of Westminster, the Most Rev Vincent Nichols, and other bishops have been vocal in their opposition to gay marriage, Prof McCrudden's comments are the first indication that there are discussions behind the scenes about the future of Catholic weddings themselves.