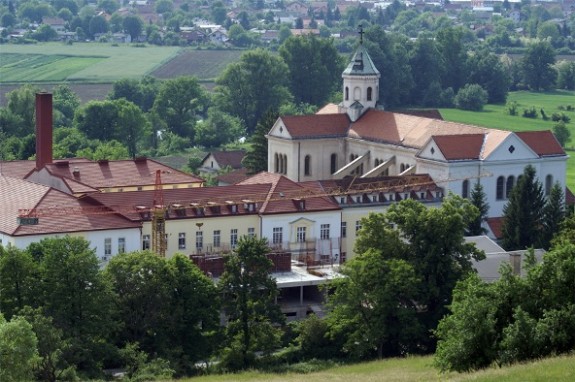 Three Roman Catholic monks are fighting to keep alive a monastic cheese-making tradition in Bosnia that has been passed down by word of mouth for 130 years.

The pale yellow Trappist cheese made by monks of the Marija Zvijezda monastery once graced the tables of royal courts in Vienna and Belgrade, survived two world wars, a ban on public sale by communist rulers and the break-up of Yugoslavia.

But the recipe for the cheese nearly went to the grave in 1996 with death of Marija Zvijezda's Father Mohor, the only monk in Bosnia who knew how to make it at the time.

"The recipe was never written down," said the monastery's Father Tomislav, who went to France to learn the technique. "It exists only in the heads of monks and is learned through work."

These days the cheese can be found in shops in Bosnia for the first time since its sale was banned by communist rulers who persecuted religious institutions after World War Two.

During communist rule, the monks could produce cheese only for the monastery in the northwestern town of Banja Luka and for villagers who brought them milk.

Now Tomislav and two other monks are the only ones who remain in a monastery which on the eve of World War One was one of the largest Trappist monasteries in the world with 265 monks.

They are determined to keep alive the strict Trappist life and traditions in an area of Bosnia that was cleansed of Catholic ethnic Croats and Bosnian Muslims during the country's 1992-95 war when federal Yugoslavia fell apart.