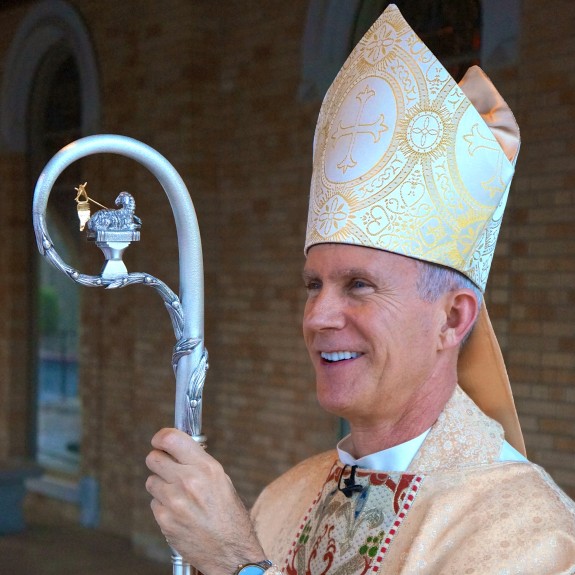 Hours after news broke about Fargo's bishop, Kathy Schiffer—the Lois Lane of Patheos—uncovered this scoop: 
Bishop Joseph E. Strickland, ordained bishop of the Diocese of Tyler, November 28, 2012, has been diagnosed as suffering from Hepatitis A.

Bishop Strickland attended "Bishops' School" for newly ordained bishops in Rome in September 2013, and contracted the disease at that time. At least one other bishop in attendance had also been diagnosed with Hepatitis A.

On his return from Diocese of Tyler in late September 2013, Bishop Strickland continued his pastoral duties throughout the Diocese, unaware of his exposure. When he began to experience flu-like symptoms in mid-October, he took himself off duty and sought medical care. Vicar General Bishop Edmond Carmody, has filled in for Strickland during the absence.

Bishop Strickland is feeling much better now and is responding to medical treatment.The diocese asks the community to keep Bishop Strickland in their prayers.
The other bishop mentioned attending the school in Rome, of course, is John Folda, from Fargo. Rocco Palmo tweeted Saturday morning that the likely culprit is believed to be a batch of berries served at the school.