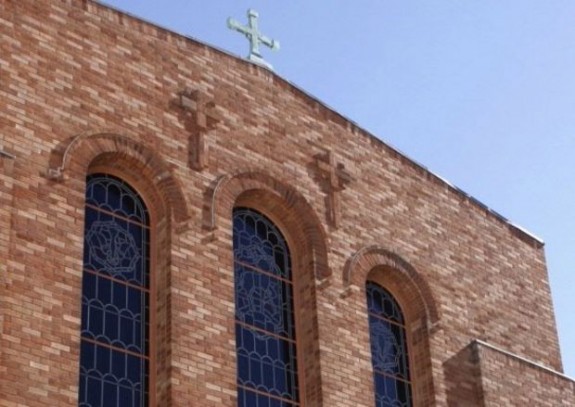 A Greek Orthodox church in Portland on Friday yanked permission for the Multnomah County Republican Party to hold a Lincoln Day fundraising dinner tied to a controversial gun raffle.

The Multnomah County GOP received national attention earlier this week when it announced it would raffle off an AR-15 semi-automatic rifle in honor of "two great Republicans" — Abraham Lincoln and civil rights leader Martin Luther King — both of whom had been killed by gun-wielding assassins.

The party originally said the raffle winner would be announced at a Lincoln Day dinner on Feb. 15 at the Holy Trinity Greek Orthodox Cathedral in Northeast Portland.

Chuck Currie, a United Church of Christ minister and longtime political activist, said he was among those urging Holy Trinity not to allow its facilities to be used for the Republican event.

"You don't honor a minister who preached non-violence by auctioning off the same kind of weapon used in the mass killings of children" at Sandy Hook Elementary School in Newtown, Conn., said Currie, who  wrote a column on the subject for the Huffington Post.

Multnomah Republican Chairman Jeff Reynolds on Thursday issued a "clarification" saying that the raffle would be held separately from the fundraising dinner.  On Friday, he said he received notice from the church that it would no longer rent space to the party for the event.

Reynolds said the party is moving to obtain another venue and plans to go ahead with the dinner, which will feature a speech from Rafael Cruz, the father of Sen. Ted Cruz, R-Texas.