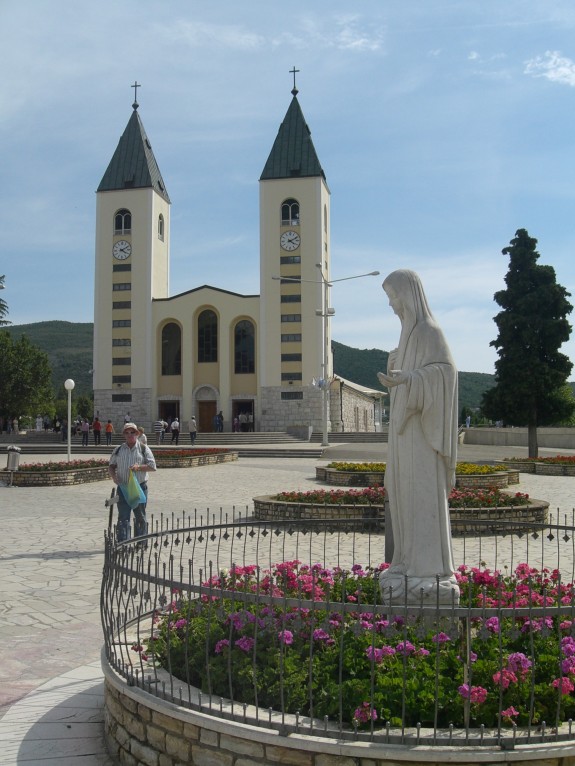 Diane has the scoop: 
(Vatican Radio) The Director of the Holy See Press Office, Fr. Federico Lombardi, confirmed on Saturday that the international commission investigating the events in Medjugorje held its last meeting on 17 January. The commission, created by the Congregation for the Doctrine of the Faith, is presided by Cardinal Camillo Ruini.
The commission has reportedly completed its work and will submit the outcomes of its study to the Congregation.
Some anlaysis:
The best possible outcome for devotees is for the Holy See to maintain the current status of non constat de supernaturalitate (it cannot be affirmed as supernatural).  It's an unfortunately vague judgment to the ordinary lay person. It is the best hope for devotees because the Church does not approve ongoing, alleged apparitions. The reason is simple: If today the Holy See gives approval, and tomorrow the presumed apparition starts talking about the fourth person of the Trinity, we would have a serious problem; and, the credibility of the Church, seriously harmed.

However, the Church has intervened in other cases and given negative judgments against ongoing phenomena for the good of the faithful.  Usually this is at the local level, such as when the Holy See invited Bishop Lennon of Cleveland to make a definitive judgment on what was taking place at Holy Love Ministries.

The best thing we can all do is pray for the CDF and for the Holy Father.  As I have said many times before, we should not pray for approval or disapproval, but for truth to be found and made known.
There's much more at the link.