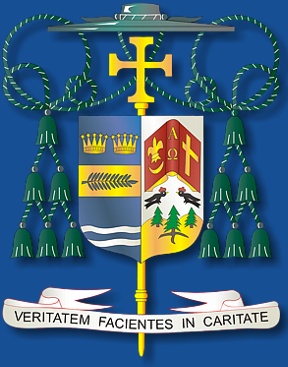 As noted yesterday, Bishop Gerald Barbarito of Palm Beach underwent brain surgery Monday for a benign tumor.
Late today, his secretary posted the following on Facebook:
Just a quick update. The surgery for Bishop Barbarito is over and the surgeon was very happy with the process. He took us to see the Bishop in recovery – he is doing very well.

Thank you all for your prayers and best wishes.
Thank God.
You can read the official statement on the diocesan website.
Stay tuned. Keep praying. I'll keep you posted…