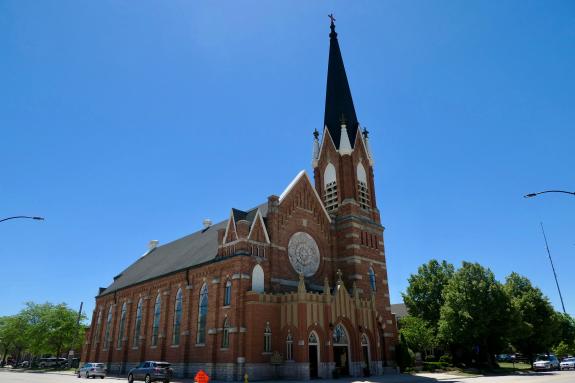 While visiting Green Bay, Wisconsin for the Catholic Media Conference, I took a few moments this morning to walk over to the church where the legendary Vince Lombardi attended daily Mass: St. Willebrord's, just a few blocks from the convention center and my hotel.
A plaque outside describes the special relationship Green Bay Packers coach Lombardi had to the place, noting that it was just a short walk from the Packer offices.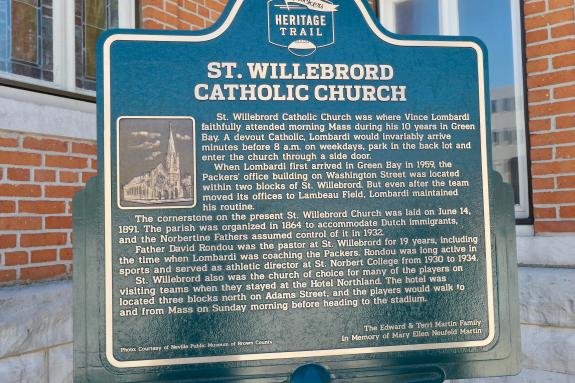 The inside has preserved much of the character of the church from decades ago.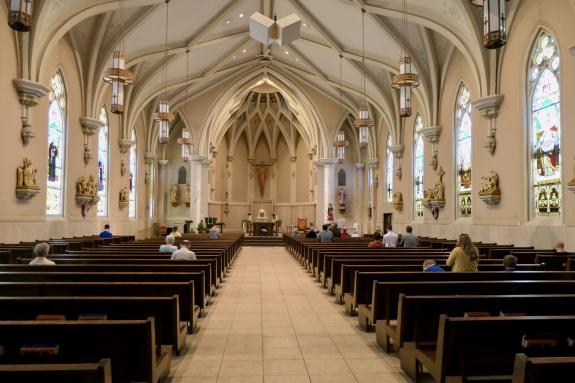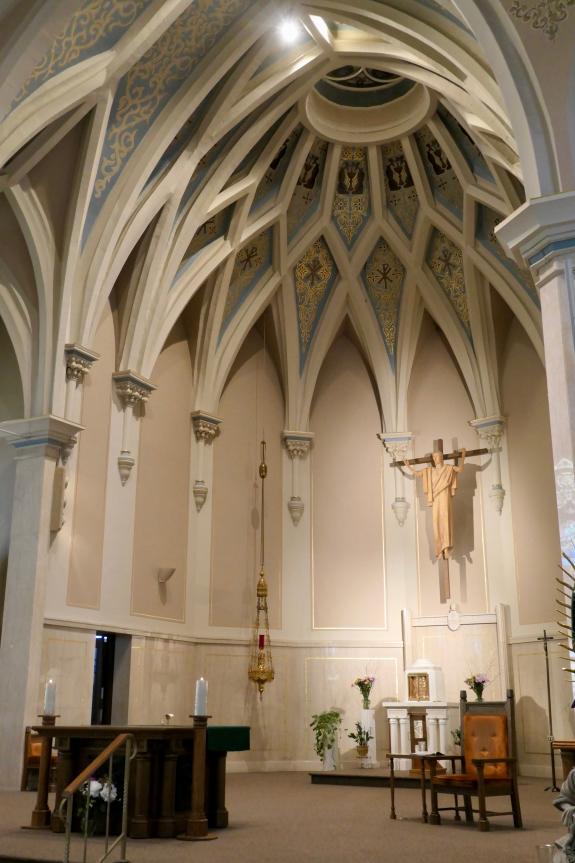 One striking contemporary addition appears to be a shrine to Our Lady of Guadalupe — a nod to the growing Hispanic influence in the parish.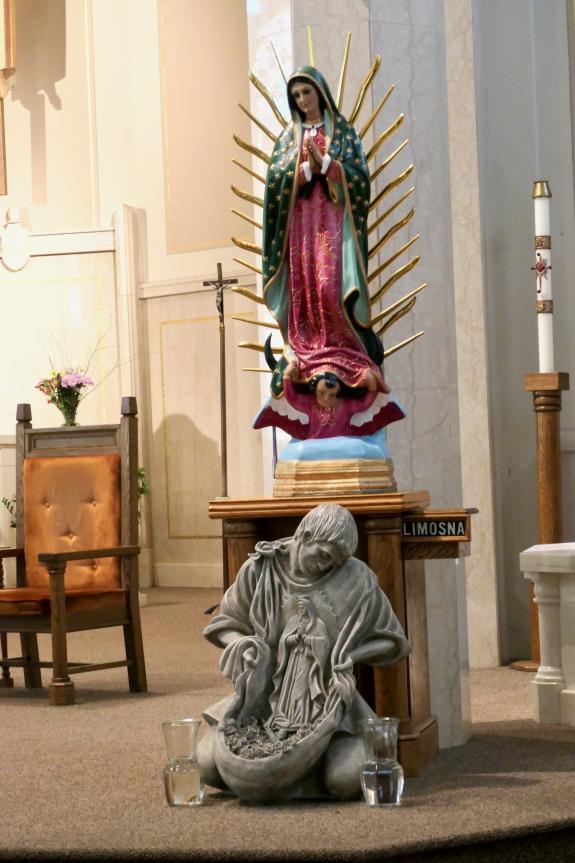 It includes this remarkable depiction of St. Juan Diego.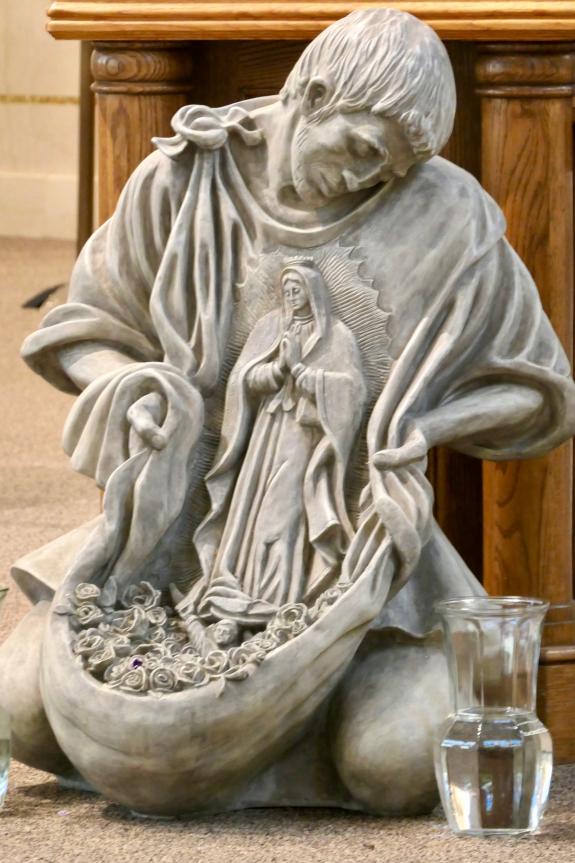 About Vince Lombardi's faith:
Vince Lombardi, was a very devout Catholic, he would receive daily Communion because of his commitment to Jesus Christ and His Church. Vince Lombardi was born in Brooklyn New York on June 11, 1913 to a strong Catholic Italian family, he was the eldest of five siblings. Both Vince Lombardi's parents were strong, faithful Catholics, his Father, Enrico "Harry" Lombardi (1889–1971) went to Mass daily. Vince Lombardi as a young boy would first serve as an Altar Boy at St. Marks Catholic Church. So Vince was brought up on a healthy diet of Faith, family, and football, what I call the three "F's"!
Check out the video below for more.