Here they are, in a class photo, shared on Twitter:  Deacon Edward Giblin, Director of the Office of the Permanent Diaconate for Rochester; Deacon Joseph Martuscello (who is a transitional deacon); Deacon Roger DeBell; Bishop Salvatore R. Matano; Deacon Jonathan Schott; and Deacon William Goodman.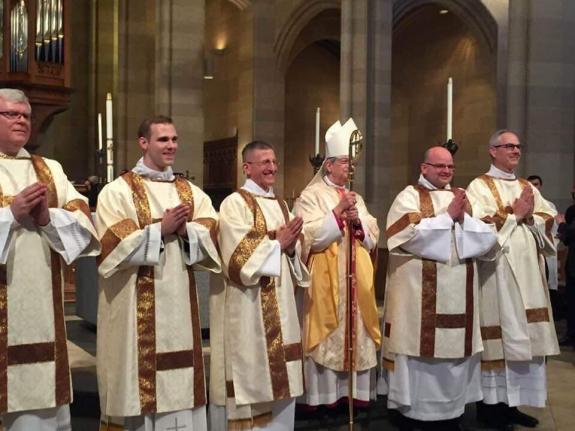 You can read more about the ordination in The Catholic Courier. 
Congratulations, brothers, and welcome! Ad multos annos!