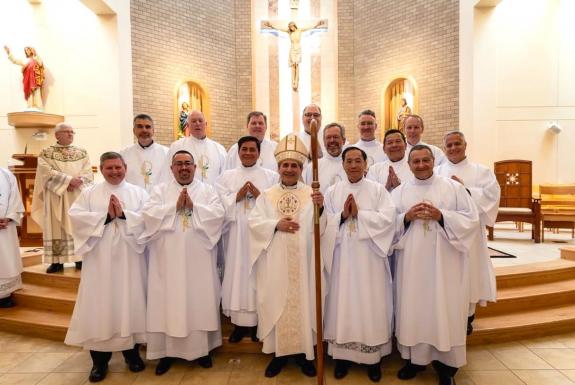 I received the following email from my friend Charles Parker in the Archdiocese of Denver:
Fourteen men for Denver were ordained by Bishop Jorge Rodríguez. Due to the size, the liturgy took place at a parish church —Light of the World — and not our Cathedral Basilica.
He also included the following page from the program, to identify the men: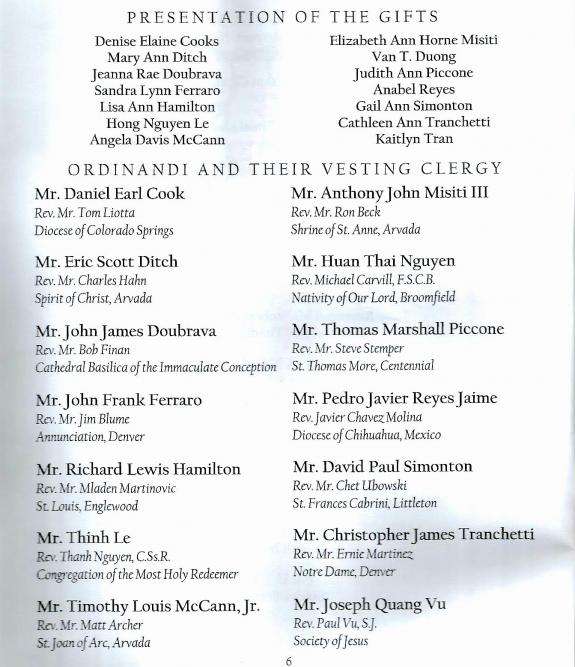 Congratulations, brothers, and welcome! Ad multos annos!