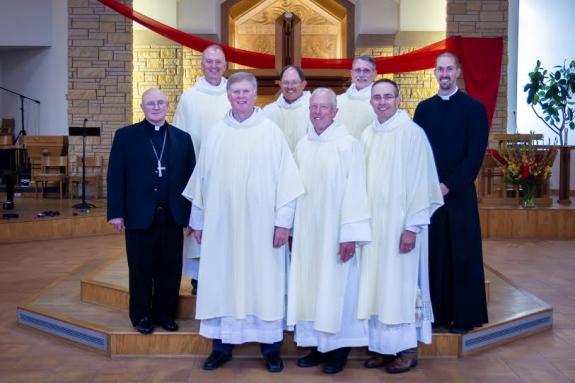 The good news, via Deacon Pete Woelkers, Director of Deacons in the diocese, who provides a caption for the picture:
Bishop Michael Warfel ordained six new Permanent Deacons on 8 June 2019, for the Diocese of Great Falls Billings. From left, Bishop Michael Warfel, Deacon Paul Cook, Deacon Mitch Anderson, Deacon Tony Sandau, Deacon Dave Oderman, Deacon Bill Zackmann, Deacon Nate Haney, Father Garrett Nelson.
Congratulations, brothers, and welcome! Ad multos annos!