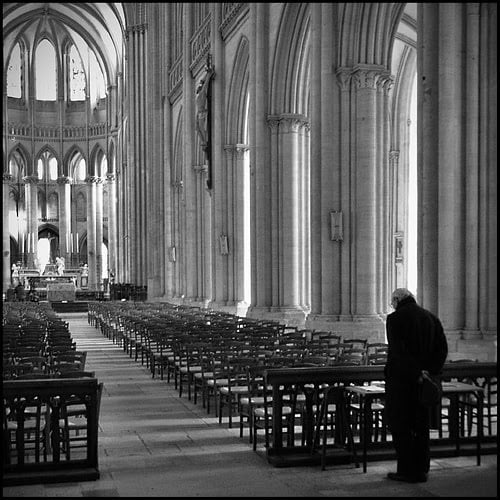 That's the conclusion of this piece from Phyllis Zagano in NCR:
The Vatican released the participants' list for the upcoming Synod for the Pan-Amazon Region the other day. All 185 synod votes belong to men.

There is one voting lay person: Ecuadorian Holy Family Br. Miguel Angel González Antolín, one of 15 named by the men's Union of Superiors General. The 10 women religious nominated by the women's International Union of Superiors General (UISG) are in the back rows, with 45 other auditors.

I get it. It is a synod of bishops, after all. But, in theory at least, superiors general of women's religious communities are equal to bishops. Like diocesan bishops, women superiors have jurisdiction over hundreds of women and control millions of dollars in funds and property. There are some 1,500 members of the International Union of Superiors General, giving leadership to more than 650,000 women religious and overseeing genuine mercy and ministry of the living church. Yet not one is a voting member of the synod.

It was not always like this. Years ago, the abilities, intellects and legal authority of women were respected.

Until the late 19th century, there were abbesses who held absolute ecclesiastical jurisdiction over the people and lands of their territorial abbeys. These abbesses had the same authority as bishops. They gave priests faculties to hear confessions, to celebrate Mass, and to preach. They appointed chaplains and parish priests; they oversaw church legal proceedings; they ensured proper elections of religious superiors. You name it, these abbesses oversaw whatever is on your bishop's legal plate today. For 700 years, successive popes recognized, even increased, their authority, especially in France, Italy, Spain and Sweden.
She also notes a "blatant misogyny" in the Church's history and concludes:
The Catholic right is already in schism where it denies the teaching authority of the pope. Yet if both women deacons and married priests are not recommended by the synod, it could be game over.

The schism to worry about is the one where all the women leave the church.