In the 1970s, my parents took us on family vacations to the Black Hills in South Dakota to visit my mother's favorite sibling who lived near Rapid City.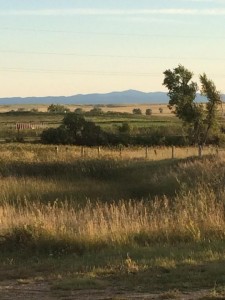 It was the highlight of every summer. My sister and I were in cousin heaven.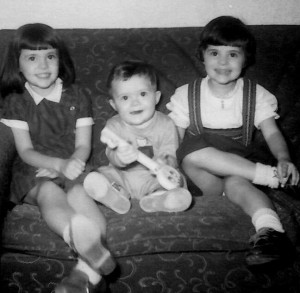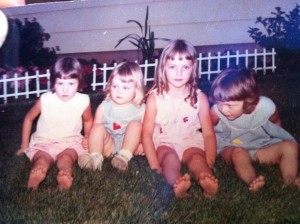 Deenie was slightly older than my sister and Carrie was slightly younger.
Chrissy was slightly older than I was and Jojo was slightly younger.
It was a 2:1 ratio. Two cousins to each of us. It just doesn't get better than that.
Our mothers piled the six of us in a station wagon and took us to Mount Rushmore and Wall Drug and Deadwood and Bear Butte and Reptile Gardens and Storybook Island and Devil's Tower. The trips were endless. And they were incredibly fun. Our mothers had one another to pass the hours in the car, and we enjoyed cousin nirvana.
When I was in third grade, we made our usual trip to Newell, South Dakota, and visited the cousins. That was the infamous year of name changes. When we arrived, we discovered that Deenie would never be Deenie again. She was now called Nadine. Carrie had become Carol. Chrissy was now Mary (her middle name was Christine), and dear little Jojo had even grown up and taken on the name Joanne.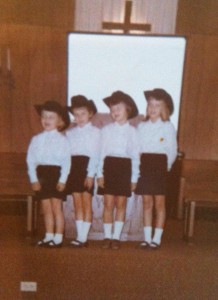 It meant that they had put away childish things – and names. They had grown into their names. And all of us recognized that change by respectfully calling them by new titles. And I have to tell you, it wasn't easy. I wanted to call them by the names I had always known. Especially Jojo. Little Jojo. Her name change seemed to signify the end of something very special. The end of early childhood and carefree days.
But their mother did the right thing. It was time for the girls to take on their new identities, to begin the process of becoming young ladies.
It was time to put away childish things and childish names.
And there are times when Mother Church reminds us of our new names. Our Confirmation names. And Mother Church gently nudges us by calling us by this new name. It's time to grow into your name.
So, my dear children, put away your childish things. You are called to be saints.