As an educator, I have known it for a long time.
When I taught Spanish, I was sure of it.
When I taught geography, it was radically apparent.
English? Not so much. But still, it needled at me when we covered authors whose works were rooted in "place." To read Robert Frost, you needed to go to New England. To study Shakespeare or Chaucer or modern British writers, you needed to visit England, to walk through Poet's Corner at Westminster Abbey.
Students need to break out of the four walls of a classroom. They need to see the world.
No educator, regardless of how dynamic she or he is, can make up for the deficiencies that exist in the traditional classroom which is trapped within cinder blocks or drywall.
Homeschool students have an advantage. They can move beyond the school. The curriculum can be as creative as the parents want to make it.
But I have never heard of it getting this creative…
I have never heard of a homeschool trend like this …
And the homeschool student is precisely the student for this kind of lesson plan. The homeschool is the proper setting for this kind of educational methodology.
It is time to introduce our students–our children–to pilgrimage.
We take them to Disney World. They meet Jasmine.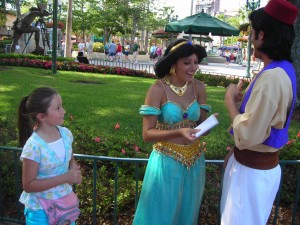 And Alice.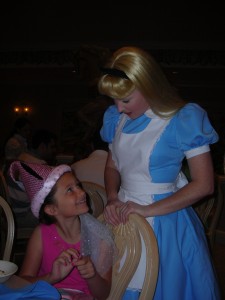 And Minnie.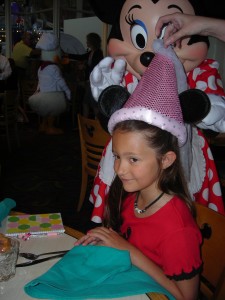 We take them to Prince Edward Island.
And they become Anne for a day.
But what about taking them to places that are central to our faith? What about combining the curriculum, counting their school hours by adding up the time they spend in Mexico or the Holy Land or Poland, Ireland, Italy?
Talk about a cross-curricular approach to education!
Talk about the ideal way to teach!
This is not just a theory I have. I am going to do it! I am already creating the pilgrimage curriculum for our first pilgrimage. My daughter is going into her junior year, and she is helping me plan the unit.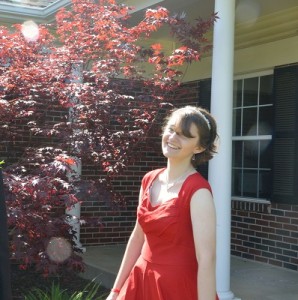 We will study culture, history, and religion.
We will learn more Spanish–and practice it right there.
No pretend activity in ordering off a menu. No fictitious dialog in which we practice asking questions like, "Where's the bathroom?"
Real.
There.
Where education is real and truly incorporates all fields of study.
Sure, it is expensive, but think how much you are saving by teaching your own children rather than putting them through a private education. It is time to spurge on something that will last. A faith journey that might change the soul of your son or daughter forever.
Make it the final journey of their homeschool experience.
We are a pilgrimage people, my child. Let's go somewhere and experience that truth. Where should we go?
For more information on all pilgrimage destinations, contact me at denise.bossert@centurytel.net or Select International at http://www.selectinternationaltours.com/
Select International Tours
85 Park Avenue
Flemington, NJ 08822
EMAIL:  sales@select-intl.com This email address is being protected from spambots. You need JavaScript enabled to view it. This e-mail address is being protected from spam bots, you need JavaScript enabled to view it

TEL: 908-237-9262
Call Toll Free 1-800-842-4842