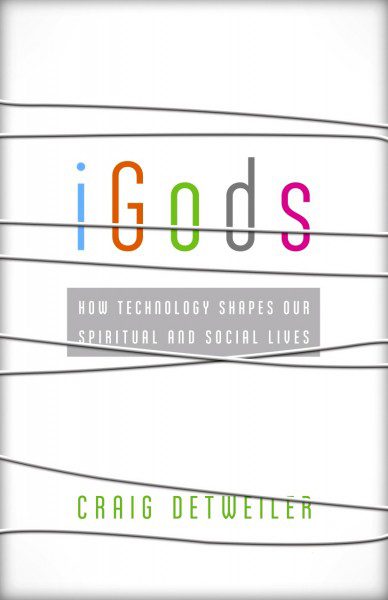 Here it is–first glimpse of the cover (not finalized) for my next book.   What do you think?  Does it draw you in?  Intrigue you?  I definitely value your feedback and comments.
Thanks to the book, I've fallen silent on this site recently.  It is tough to generate blog posts when you're already pouring so many words into a new project.    So I've taken the long view–investing in my upcoming book for Brazos Press rather than the shifts of Oscar season.
I have been quite energized by the research I've been doing over the past year, reading as much as possible in the arena of technology and theology.   And I am grateful for and delighted by the insights coming my way.   The biggest challenge–fusing all the elements into a cohesive whole.   The finished manuscript was due last month, but I am still trying to wrap up the introduction and conclusion.     Look for iGods later this year.