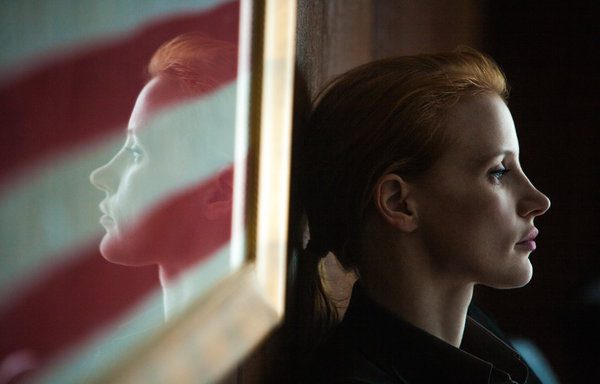 1.  Zero Dark Thirty—A brilliant distillation of the costs, compromises, resolve, and results of a manhunt.   Screenwriter Mark Boal grafts news reports we heard and ignored alongside intelligence gathering techniques we'd rather not acknowledge into the best part for any actress this year.  Heroism has many faces, but none more meticulous than the lead investigator, Maya.   Jessica Chastain evolves from innocence to insistence, navigating two intransigent systems. The Oscars may have snubbed director Kathryn Bigelow, but this timely and timeless tale captures a lost decade.
2.   Searching for Sugar Man—A detective story rooted in love and appreciation.    South African music fans track down the songs that accompanied their resistance to apartheid.    The trail takes them to Sixto Rodriguez in Detroit.   This documentary is a stirring tribute to humility, fandom and the enduring power of music.    Best soundtrack of the year, as well.
3.   Moonrise Kingdom—Director Wes Anderson at his boy scouting best.   Highly particular remembrance of running away on the island of New Penzance circa 1965 set to Noye's Fludde by Benjamin Britten. Suzy travels with record player, French beret, and church shoes.   Sam goes native with Davy Crockett hat and skivvies.   A fresh, original, adolescent cry for family backed by a remarkable ensemble.
4.  The Master—Unnerving exploration of the power dynamics between a fractured World War II vet and the cult leader who turns him into a project.   Sex, religion and psychology are intertwined in unsettling ways.    Riveting turns from actors Joaquin Phoenix, Philip Seymour Hoffman and Amy Adams as the real power player. Paul Thomas Anderson's exploration of Scientology is built to loathe and last.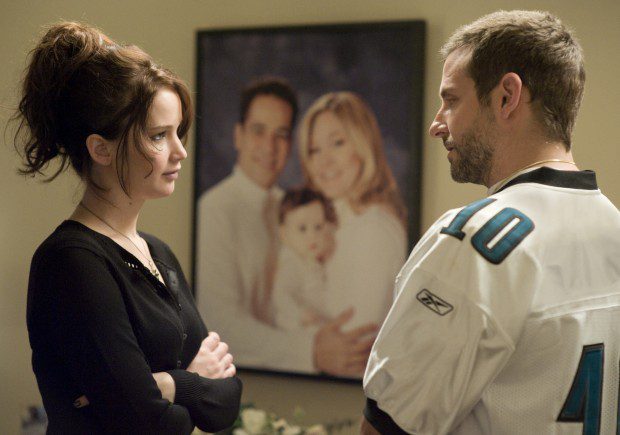 5.  Silver Linings Playbook—A rare and riotous celebration of love between severely damaged people.   David O. Russell reenergizes the romantic comedy by wrapping it in a bipolar package.   The entire ensemble is great, but Bradley Cooper has never been more human and compelling.   Jennifer Lawrence confirms her star power as that rare actress that guys want to date and women want to hang out with.   Fulfills the promise of David O. Russell's early comedic masterpiece, Flirting with Disaster.
6.  Chronicle—A cross between The Blair Witch Project and a Marvel super villain origin story.   What an inventive blending of an indie high school drama and big budget sci-fi spectacular.   Should give hope to first-time filmmakers and fuel even more movie mash ups.    A brilliant, cautionary tale about the lure of superpowers.
7.  Bernie—The quirkiest true-life story of the cinematic year.   Director Richard Linklater mines his Texas roots for two of the most original characters—meticulous mortician and gospel singer Bernie Tiede and the prickly widow he murdered, Marjorie Nugent.    But it is the supporting cast of locals, commenting on the action, that turn this macabre tale into a miraculous comedy.    Seek it out!
8.  Les Miserables—The most emotional film of the year dials up the pain, the suffering, and the arias to a fever pitch.   For fans that adore the Broadway musical, the film is even more to love.  Close ups, whispers, and tears abound.   To those who don't have ears to hear, a long slog of musical soliloquies.   To others, grace incarnate.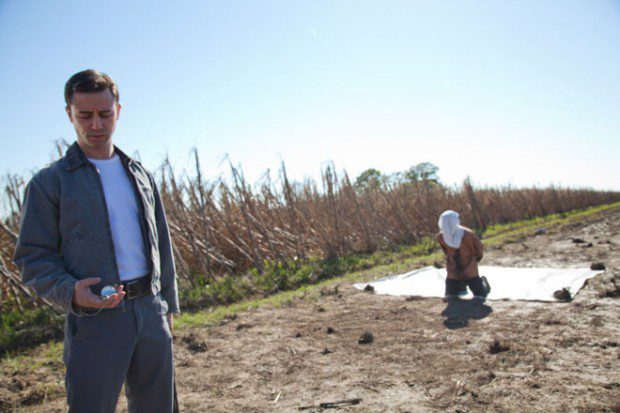 9.  Looper—What do you get when you cross film noir, time travel, and the birth of a super villain?    Rare and redemptive science fiction.  Joseph Gordon-Levitt and Bruce Willis are equally convincing in this violent depiction of how to break the cycle of violence.    So happy to see director Rian Johnson building on the promise he demonstrated in Brick.   Eagerly anticipating his next flick.
10. 
Argo
—A
ripping yarn
made even more compelling by its locus in the Iranian hostage crisis circa 1979.  Ben Affleck scores points for old fashioned showmanship—offering a comedic take on Hollywood schlock as well as a nail biting escape movie.   Big, satisfying fun.
11.  Lincoln—Ponderous (in the best sense of the word) exploration of the political process and the power of rhetoric.  Brilliant script by Tony Kushner burnishes the Lincoln legend by portraying him as the ultimate storyteller and dealmaker.    Extra points for a virtuoso set of performances—from Daniel Day-Lewis and Tommy Lee Jones to a trio of rapscallion lobbyists.  Easier to admire than love.
12.  Life of Pi—The lushest, most luxurious effects of the year, especially the remarkable tiger, Richard Parker.   Ang Lee brings Yuv Martel's best selling book to vivid life.    Thankfully the effects are anchored by a deeply embodied performance from first timer, Suraj Sharma as Pi.    An eye-popping reminder of why 3-D on the big screen may occasionally be worth the premium price.
13.  Beasts of the Southern Wild—A thick slice of magic realism set in the Louisiana bayou.  While it borders on being too precious, the sheer force of the performers and the joy of the setting and soundtrack win us over.   This may be post-Hurricane Katrina hoo-ha, but Hushpuppy is a survivor.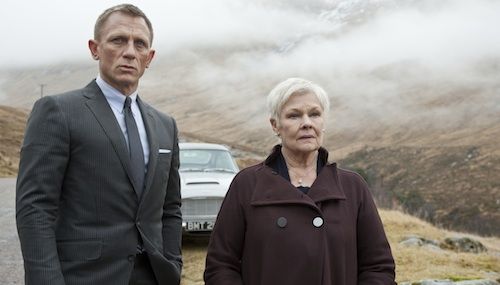 14.  Skyfall—Steely blue Bond, all about icy British resolve.   And some of it from Bond himself.  Dame Judith Dench provides the emotional core for this Shakespearean style battle between sons competing for a mother's affection.  With explosive set pieces thrown in for additional measure.
15.  Ai Wei Wei:  Never Sorry—No frills portrait of a sly and subversive artist/dissident.   Ai Wei Wei plays games with the Chinese government authorities while putting together a haunting exhibit to honor children who died due to official incompetence/neglect in building schools.    He turns the simple act of reading the names of the deceased into a war on oppressive government.   An admirable disturber of the peace.
16.  Jiro Dreams of Sushi—If you like sushi, then you should love Jiro's dreams.    This is a close up examination of what it takes to deliver the tastiest sushi on the Ginza.    It is also shows the cost of excellence, especially in the price paid by fathers and sons.
Best/Worst Films of the Year
Killer Joe—Tolstoy famously wrote, "Happy families are all alike; every unhappy family is unhappy in its own way."   This is what Chekhov might look like if he was writing from a Texas trailer park.  Tracy Letts' play is dark, twisted, brutal and funny as hell.    Matthew McConaughey's most perverse performance in a remarkable year (including fun turns in Bernie and Magic Mike).
Cloud Atlas—Some of the grandest and oddest filmmaking of the year.  Thankfully, there are several stories to choose from and winning performances from Hugo Weaving.  On DVD, you may be able to find that Wachowski movie you wanted after The Matrix.    This one is set in New Seoul.   But there's also plenty of painful Pidgin English from Tom Hanks and Halle Berry to wade through to get there.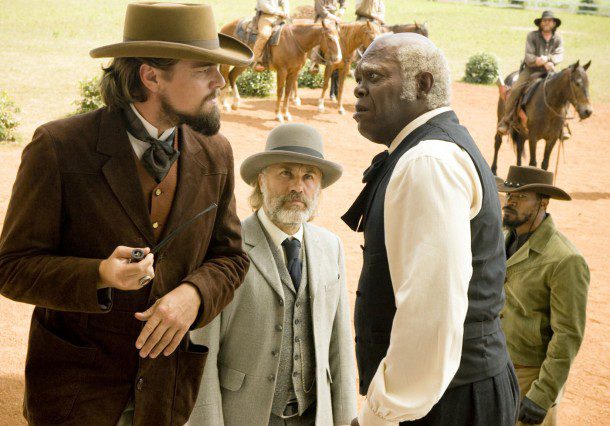 Django Unchained—This combustible mix of race and revenge never quite coalesces. The montage where Jim Croce's "I Got a Name" accompanies Django's first taste of freedom is fun.   But the early promise devolves into something slow, indulgent, and not worth the ride.  While I dug the dandyish performance of Christof Waltz as Dr. King and admired the relish piled on by Leonardo di Caprio as a Simon Legree-style slave-owner, it was Samuel L. Jackson's take on Steppin' Fetchit/Uncle Tom that was most troubling.   What could have been revelatory congeals into a predictable pool of blood.    Quentin Tarantino's most obvious misstep?  Casting himself with an Aussie accent.   He definitely misses his dear, departed editor Sally Menke.
Still need to see: Amour, Sinister, The Sessions, Safety Not Guaranteed, Holy Motors, Where Do We Go Now, The Kid With a Bike
So what did I overlook or miss?  What's on your list?