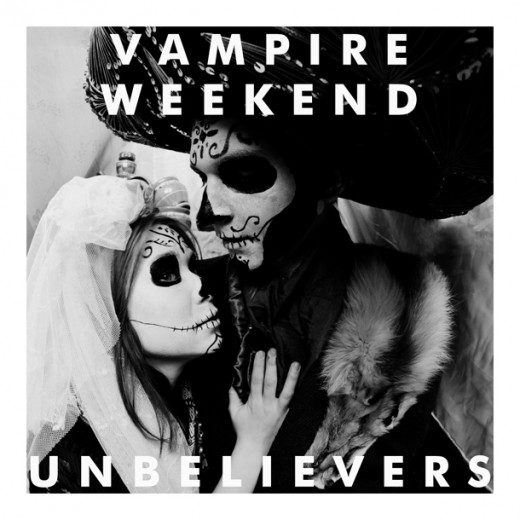 With a daughter in high school, I am officially well behind the curve when it comes to new music.   She's old enough to love alternative rock, but too young to have a driver's license.   So I've been the designated driver to all kinds of concerts where I am not just double, but triple the age of the average fan.    From Walk the Moon to Twenty One Pilots, upstart indie bands are surfacing with a frequency that rivals the garage bands of the original rock era or punk eras.   Their synth-driven sounds are far cheerier than their angry forebears.   It strikes me as bright, light, catchy, and forgettable.   But the first and second waves of rockers weren't necessarily striving towards classic rock status.   They were tossed off with a similar youthful energy—thoroughly in and of the moment.   
What is the moment we're in?   Judging by the music dominating my playlists, it is laden with doubts about God, the economy, the future.   Nuclear fallout follows tsunamis.   Typhoons wash over islands.    An underemployed younger generation feels swamped by a financial tidal wave.   Amidst such uncertainty, many bands invite us to simply dance, dance, dance.   So Vampire Weekend and Arcade Fire and Daft Punk crafted the smartest, snappiest sounds around.   
On Modern Vampires of the City, Ezra Koenig of Vampire Weekend questions the YOLO attitude (You Only Live Once) of the emerging generation in songs like "Diane Young" (as in "dying young").  Similar wordplay informs their address to YHWH in "Ya Hey" where they wonder, "Through the fire and through the flames/ You won't even say your name/Only 'I am that I am'/But who could ever live that way?"  Vampire Weekend sums up the confusion that has arisen in the wake of the pervasive judgmentalism that has defined fundamentalism.   In the jaunty song, "Unbelievers," Ezra Koenig expresses his hunger for hope, "Want a little light but who's going to save a little light for me?/If I'm born again I know that the world will disagree/Want a little grace but who's going to say a little grace for me?"  He ultimately acquiesces to the threat of eternal damnation, "We know the fire awaits unbelievers/All of the sinners the same/Girl you and I will die unbelievers bound to the tracks of the train."  This echoes the rise of the 'nones,' the religiously unaffiliated alienated by the unholy marriage of conservative faith and politics.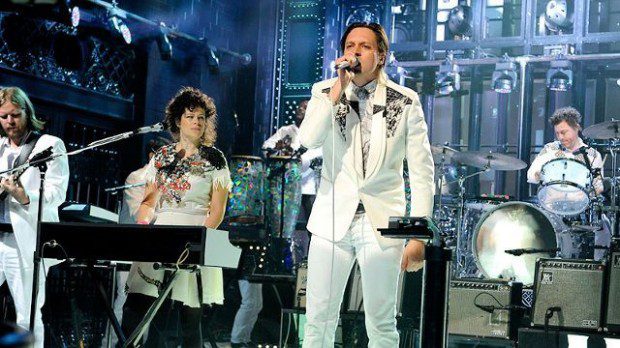 On Reflektor, Arcade Fire tap into the carnival spirit of the Brazilian film, "Black Orpheus" rooted in the Greek myth of lovers going underground.  Against a big beat, they sing about heaven and the afterlife, wondering, ""When love is gone, where does it go? And where do we go?"   They also tap into singer Regine Chassagne's Haitian roots, recalling, "The missionaries, they tell us we'll be left behind, we've been left behind a thousand times."   Unfortunately, their angst and alienation doesn't ever generate genuinely funky rhythms.   It is easy to see why so many turn to the simple pleasures of Daft Punk to "Give Life Back to the Music" and "Lose Yourself to Dance."    They invite us to boogie to and through the apocalypse.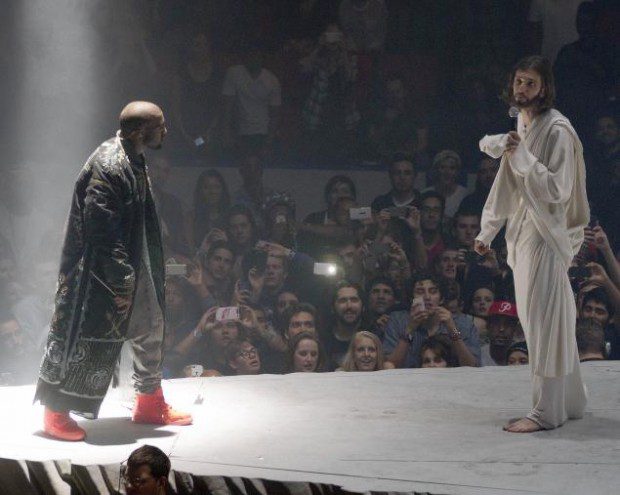 The inventive sonic assault of "Yeezus" produced by Daft Punk and Rick Rubin matched the contradictory bluster of Kanye West.    Who else would tackle the enduring problems of race with misogynistic rants about his sexual prowess?  On "I Am a God," he talks casually with Jesus, who asks him, "What's up, Yeezus?"   Kanye responds, "I'm chilling/trying to stack these millions'/I know he's the most high, but I am a close high."  Such self-importance may be the clearest reflection of an age of platorms like Twitter and Facebook and Instagram which are all about us.   Kanye's ambitious tour builds a mountain inside every arena (his own tower of babel?) before white Jesus appears onstage.   What a telling picture.   We continue to be a remarkably conflicted people—intrigued by Jesus, yet settling for Yeezus.  
Album of the Year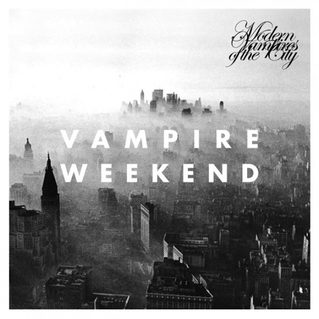 Vampire Weekend—Modern Vampires of the City
Smart, catchy, spiritual, and sly, Vampire Weekend put it all together for their third album.   Fascinating sonic textures and sneaky lyrics create a beguiling instant classic including my favorite song of the year, "Hannah Hunt."   Vampire Weekend also provided my favorite concert of the year, live at the Hollywood Bowl with Beirut.  The trifecta—album, single, concert!
Best of the Brits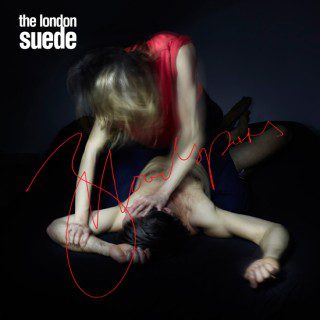 The London Suede—Bloodsports
A return to form for the soaring glam rockers of the nineties. Brett Anderson carries on without Bernard Butler with sparkling results, churning out the finest pop from across the pond.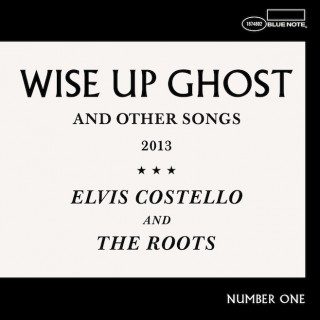 Wise Up Ghost—Elvis Costello and the Roots
Costello rediscovers his lyrical wit against the beat of Jimmy Fallon's remarkable backing band.      Thanks to Questlove and company, Elvis has never been so funky or hip.
Best Roots Music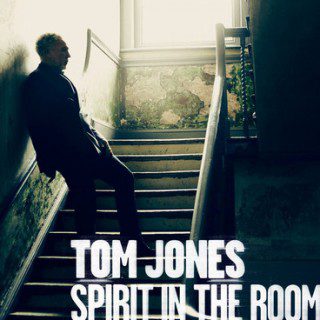 Tom Jones—Spirit in the Room
Quiet, stark, and spooky.   Producer Ethan Johns creates a great backdrop for Tom Jones' bluesy and soulful Welsh roots to emerge in this continuation of their creative collaboration on 2010's lilting "Praise & Blame."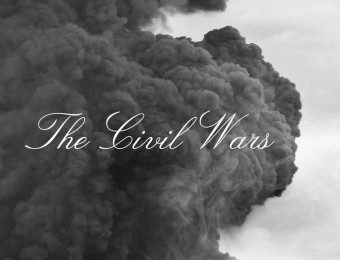 The Civil Wars
Sparkling and sad because it suggests how much more great music we wanted to hear from this dynamic duo.  Alas, creative differences cut their recording career short; "The One That Got Away" indeed.
Best Soundtrack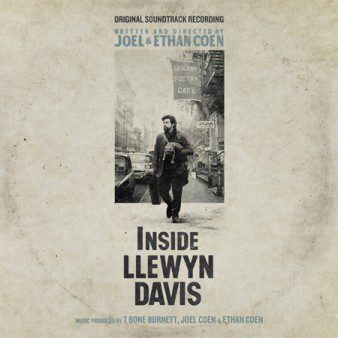 Inside Llewyn Davis—Original Soundtrack Recording
T-Bone Burnett and the Coen Brothers' capture the moment before the folk era of Bob Dylan and Joan Baez exploded into broad, public embrace.   So these songs are far more dour and downcast than the rallying anthems that followed.   Unlikely musical partners Marcus Mumford, Justin Timberlake, Oscar Isaac, Carey Mulligan and the Punch Brothers aim for the earnest yearning of a pre-ironic era, fifty years ago.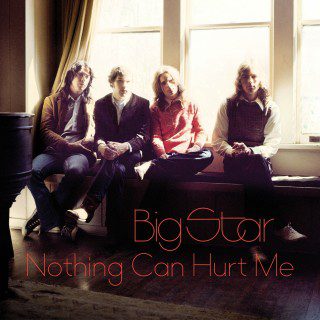 Big Star—Nothing Can Hurt Me
The most influential, underground power pop of the 70s gets remixed for a documentary about a band too far ahead of their time.  Anything that gives fallen (non)-stars Alex Chilton and Chris Bell more airplay gets my support.
Best Dance Album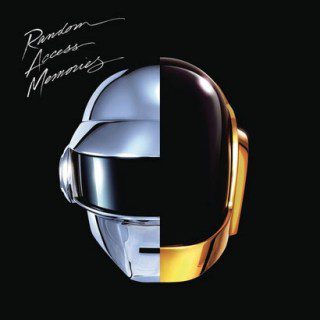 Daft Punk—Random Access Memories
This infectious valentine to the early days of disco highlights pioneers like Giorgio Moroder and Nile Rodgers and incorporates recent phenoms like Julian Casablancas and Pharrell.  It made me wanna, "Get Lucky."
Worst Dance Album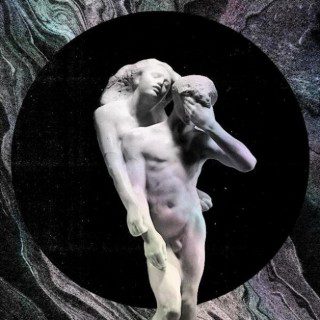 Arcade Fire—Reflecktor
Not the album we expected (or wanted) from alternative rock champions.   Arcade Fire shifts from French-Canadian Montreal to a Caribbean street party.   A big, two-disc swing that comes off as a miss.   Note to aspiring indie rockers–leave the dance grooves to the pros (like Daft Punk).

Best/Worst Rap Album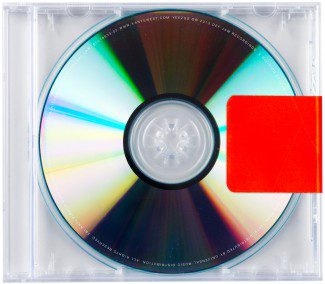 Yeezus—Kanye West
As exasperating and thrilling as Ye himself.   The beats are stripped down to their raw essentials; the boasts are as offensive and over-the-top as possible.   Behind the revolting sexual bluster resides an ongoing rage about racial politics in America.   Minimalistic masterpiece or megalomania gone wild?  Yes.

Best Jazz/Funk Album
Jose James—No Beginning No End
Expands upon the fusion of funk, soul, jazz, R&B of the Robert Glasper Experiment in infectious ways.   This is a perfect, groovy backdrop to a house party, ushering Blue Note into the 21st century in style.
Best Gospel Album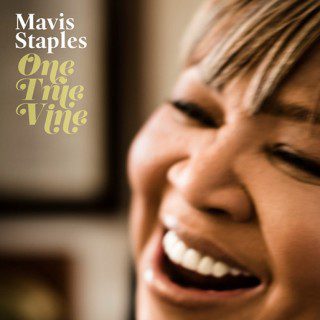 Mavis Staples—One True Vine
Pair the transcendent voice of Mavis Staples with the Americana sounds of Wilco's Jeff Tweedy and you have this rousing sequel to their inspiring 2010 Grammy Award winner, You Are Not Alone.    It reclaims Parliament Funkadelic's "Can You Get to That" as serious Southern soul music.
Best Reissue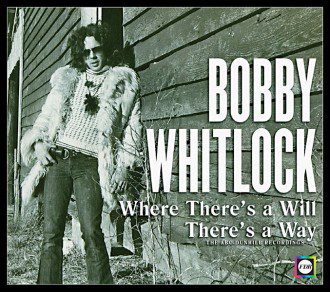 Bobby Whitlock—Where There's a Will, There's a Way
If you loved the searing soul of Derek and the Dominoes' "Layla," then check out these sessions featuring the same remarkable players—Eric Clapton on guitar, Jim Gordon on drums, Carl Radle on bass, and Bobby Whitlock on the swampy Southern keyboards.   Friends like George Harrison, Klaus Voorman, and Bonnie Bramlett rally for the heartbreaking power of Whitlock's song, "A Day Without Jesus."
Best Live Album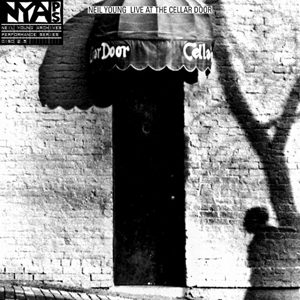 Neil Young—Live at the Cellar Door
I will be there, lined up for whatever chestnuts Neil Young still has buried in his concert vault.   Rave on, Old Man, rave on.