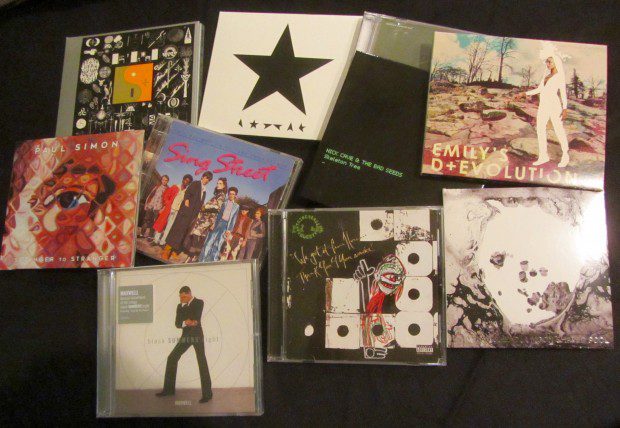 Bad times often produce great music. The socio-political disaster of 2016 was met by remarkably moving, relevant, and inspiring songs. Thank God for African-American artists who continue to rise above trying times with sounds of praise and protest. We have so much to glean by simply listening.
I was raised as a music buyer and still enjoy owning a physical album, yet some of the finest songs of 2016 were only available in digital formats. Self-released mixtapes could prove even more profitable than recordings backed by established record companies.  The most acclaimed artists now drop their new releases without warning, using the element of surprise and the buzz of social media to spread the word immediately. If the music carries enough creative force, there is no need for advance hype.
How to channel the anger arising after far too many young men were shot down in Cleveland (Tamir) and Charleston (Walter) and St. Paul (Philando) and Chicago (LaQuan) and Sanford (Trayvon)?  How to respond to so much pain, so much injustice? D'Angelo and Kendrick Lamar issued advance warnings via their seminal albums "Black Messiah" and "To Kill a Butterfly."  In 2016, the African American community rallied with even more music to accompany their marches.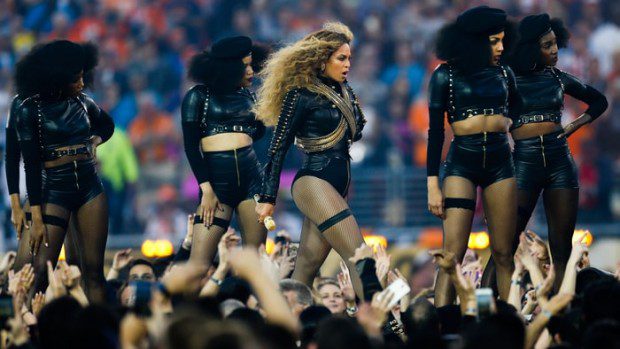 Beyonce challenged sisters everywhere to join her in "Formation" and sparked the biggest Super Bowl controversy since Janet Jackson's nipple slip. Queen Bey reminded women how to turn relationships gone sour into a bracing "Lemonade." The startling images in her potent music videos slayed in every way. The other Knowles sister claimed her "Seat at the Table." Solange may have been seen as the quiet one, but she brought her parents' wisdom and dignity to soaring songs like "Cranes in the Sky."   Her video shows beautiful black women inhabiting beautiful spaces as an act of defiant independence.
Fellow Chicagoan, Chance the Rapper inspired Kanye West to take his music to a higher plane via their respective "God Dreams." While Kanye continued to tweak "The Life of Pablo" even after his Madison Square Garden listening party/fashion show premiere, Chance, Kirk Franklin, and Kelly Price elevated Kanye's "Ultralight Beam" to a level we haven't heard since "Jesus Walks." Lord knows we need the serenity and love Kanye asks for in the most powerful track of the year. Yet, Chance was just warming up.
The most joyous songs of 2016 came from Chance the Rapper's self-released mixtape "Coloring Book." The "Blessings" he debuted on Jimmy Fallon's show flowed throughout his year. His fusion of rap and Gospel (and even jazz via his brilliant accompanist, Donnie Trumpet), was a rousing refresher. Check out the simple, black and white cell phone video celebrating "How Great is Our God" or the "Finish Line" he crossed to celebrate Jesus' birthday and conclude 2016 on Saturday Night Live.
After an almost twenty year hiatus, A Tribe Called Quest showed the young ones how it is done. Their reunion album embraced solidarity between black folks, Mexicans, Muslims, gays and poor people all being told in overt ways by the Republican nominee throughout his "unpresidented" campaign, "You must go."   Their performance of "We the People" in tribute to their fallen partner Phife Dawg on Saturday Night Live showed how timeless classic rap remains.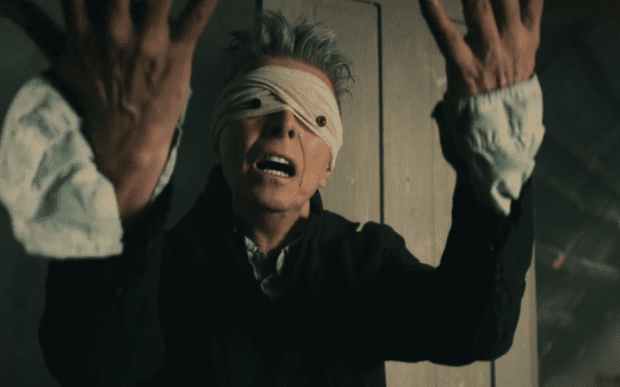 While black folks kept celebrating life as an act of defiance, white people were facing impending death with musical requiems. David Bowie and Leonard Cohen both confronted their conclusions with creativity and courage. Bowie implored us to look up, to see an artist with "nothing left to lose," finally free "like that bluebird." His hope was chastened by Cohen's acknowledgement of the many ways we kill the flame. We may want it darker in our daily choices to murder and to maim, but the Canadian bard concluded, "I'm ready, my lord."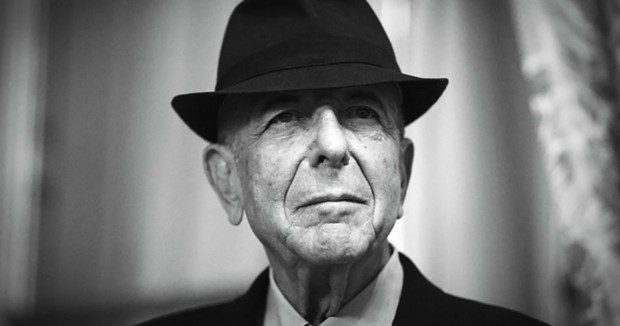 We have to figure out how to carry in the Trump era of assault on the climate and vilifying of the Other. Whatever grievances we will all have occasion to share, few of us will face a tragedy as dark as Nick Cave who lost his fifteen year old son on the cliffs of Brighton. Cave explored the contours of grief on "Skeleton Tree." Who will we cling to during times of darkness and dread? Nick Cave cried out to, "Jesus Alone" on the most haunting song of 2016.
Thanks to all the musicians who opened a vein and shared their pain as an act of solidarity. They made the year lighter and brighter. Here are my top twenty albums of 2016 in alphabetical order by artist.
Beyonce—Lemonade
This is the complete package—the tunes, the videos, the lyrics turned rage into resolve.   When Yonce called, the Bey hive were quick to get in "Formation."
James Blake—The Color in Anything
I love the tortured beauty of James Blake's music.   His low key concert we caught in Sydney last summer was loaded with rapturous angst.
Bon Iver–22, A Million
What a brilliant reinvention of Bon Iver's cabin-bound sound. Justin Vernon's clearly been listening to and learning from diverse sources that he has collaborated with like Kanye West. So many textures and tones packed into one album.
David Bowie—Blackstar
Talk about a dramatic exit. Bowie surprised us all by delivering such a sharp requiem for his own colorful life. After we dared to consider his best work was behind him, Bowie proved to be "Lazarus" indeed.
Nick Cave and the Bad Seeds—Skeleton Tree
Can there be a greater grief than burying your child? Nick Cave turns a gaping ache into songs of desperate longing like "Jesus Alone" and "I Need You." This is as close as we'll get to Psalms of lament in our lifetime.
Leonard Cohen—You Want it Darker
In interviews, he joked about being ready to die. But clearly this Canadian poet had meditated long and hard on mortality to deliver this brilliant final statement.
Chance the Rapper—Coloring Book
The most uplifting album of the year from the Southside Chicago rapper who dares to admit, 'I Speak to God in Public." Highlights abound, but his performances of "Blessings" on the Jimmy Fallon show and "Finish Line/Drown" on Saturday Night Live brightened 2016.
Childish Gambino—"Awaken, My Love!"
Donald Glover sets aside rap for a deep dive into seventies funk. This is my new year jam. Prince would be proud. (Also, check out his remarkable TV series, "Atlanta" on FX–my favorite new show of 2016).
Kendrick Lamar—Untitled, Unmastered
Yes, these are only 30 minutes of outtakes from his landmark 2015 release, "To Pimp A Butterfly." Kendrick's castoffs are still better than the competition.
London Suede—Night Thoughts
This is epic glam rock, made for riding with the top down and the volume up. Way up. Suede are still overdue for discovery in America, more than twenty years after their resplendent debut.
Maxwell—Black SUMMERS' Night
Dreamy, swoony, silky and smooth. This is the make out music we all continue to need, especially the anthemic "Lake by the Ocean." Also, most romantic double bill of the year with Mary J. Blige and Maxwell on "The King and Queen of Hearts Tour."
Frank Ocean—Blonde
It comes across as so understated, so muted, that it is easy to dismiss on first listen. Ten plays later, you can't get these earworms out of your central nervous system. Frank goes deep with his own private language and invites us to eavesdrop.
Anderson .Paak—Malibu
This collection of songs combined so many musical sources from funk to soul to R&B. Start with "The Bird" and enjoy the profound party that follows.
Radiohead—A Moon Shaped Pool
What a beautiful summation of a rough season of life from Thom Yorke and Radiohead. "Daydreaming" is a call to wake up to the reality that confronts us.
Paul Simon—Stranger to Stranger
A festive musical surprise as Paul Simon discovers new beats and rhymes especially late in life. Clap! Clap! Everyone!
Sing Street –Original Soundtrack
Director John Carney reached back to the New Romantic days of his youth in Dublin. The 80s have never sounded so sweet, poppy, and bright.
Solange—A Seat at the Table
Tough to decide which Knowles sister delivered the more powerful album. Solange demonstrates where their remarkable talent and deep-seated talent resides—in their parents and their upbringing.
Esperanza Spalding—Emily-s D+Evolution
The Grammy winning bassist adopts a new persona to push past jazzy expectations. It sounds like Joni Mitchell meeting The Roots. Fascinating.
A Tribe Called Quest—We got it from here…Thank You 4 Your Service
Reaching back to "Bennie and the Jets" for samples, Q-Tip leads a Tribe Called Quest to new heights. "We the People" indeed.
Weezer—White Album
Rivers Cuomo goes back to the beach and discovers that the next generation of "California Kids" still dream of finding love and cruising with the "Wind in Our Sail."