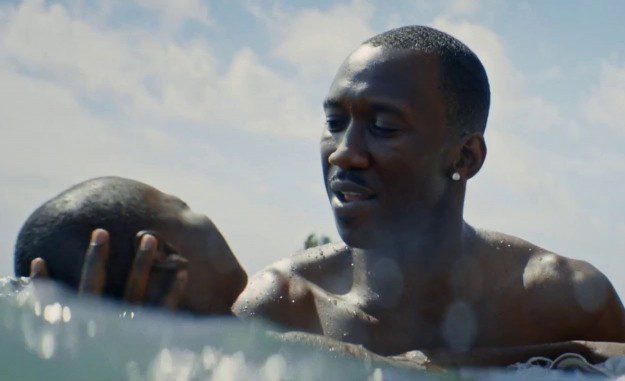 What animated the most enduring films of 2016? While our nation suffered from our inability to empathize with the Other, thankfully the finest filmmakers reminded us how compelling compassion remains. Empathy turned a 'small' film like Moonlight into an immediate masterpiece. Not a shot, gesture, or line is wasted in Barry Jenkins' gorgeous triptych. The evolution of Chiron across the mean streets of Miami communicated with such clarity why Black Lives Matter.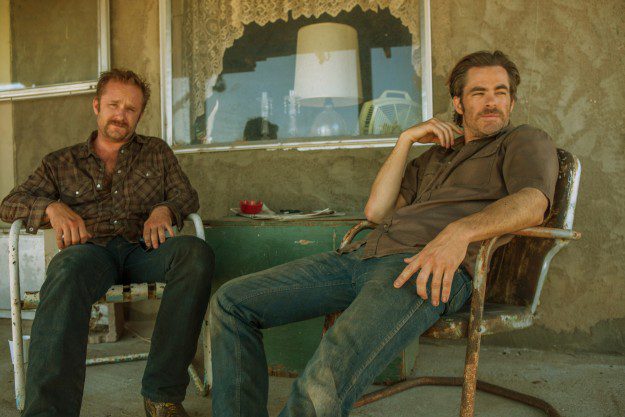 The West Texas plains of Toby and Tanner Howard proved equally foreboding. If the banks were closing in on your family farm, what kind of desperate measures might you adopt?   In a year of unparalleled political animus (in my lifetime, anyway), a 'mere' genre exercise like To Hell or High Water went a long way toward explaining the rage that drove so many voters to the polls.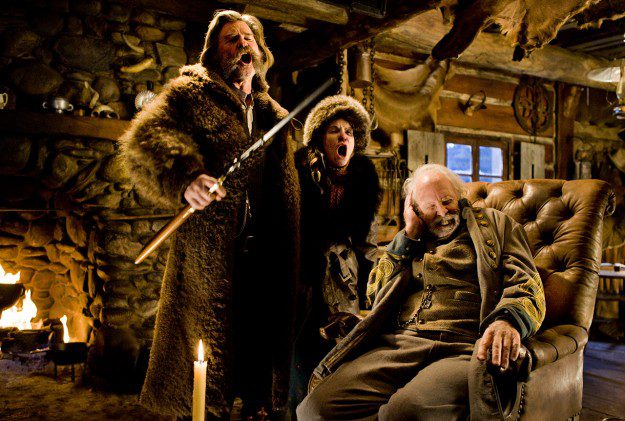 We were forewarned how ugly 2016 would become. The Hateful Eight ushered in the New Year with a cold blast of reprehensible human behavior. Critics and audiences mostly shrugged but in hindsight, Quentin Tarantino captured how much racism and bitterness lurks in the hearts of young and old, male and female. The presidential election trapped us all in a blizzard that left our nation bloodied and democracy gasping for breath.
If we failed to see the zeitgeist embodied in Tarantino's cabin of deplorables, then perhaps we could get the message in the dueling superheroes stories, Captain America: Civil War and Batman v. Superman.   Neither proved to be the Dawn of Justice but more like the nadir of big screen comic books, stuffed full of themselves and lacking the pulpy fun that keep fans coming back for more.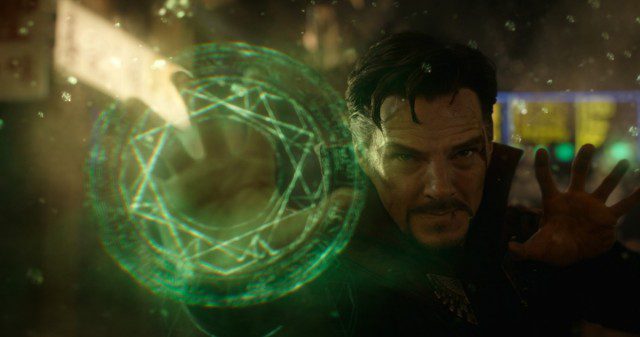 Thankfully, Dr. Strange reminded us what makes Marvel stories' run—a character whose power arises out of weakness. Director Scott Derrickson offered a refreshing inversion of the origin story, playing with perspectives and offering an out of the world ending that played with time and space in mind-bending ways.  In 2016, even the most accomplished physicians needed healing.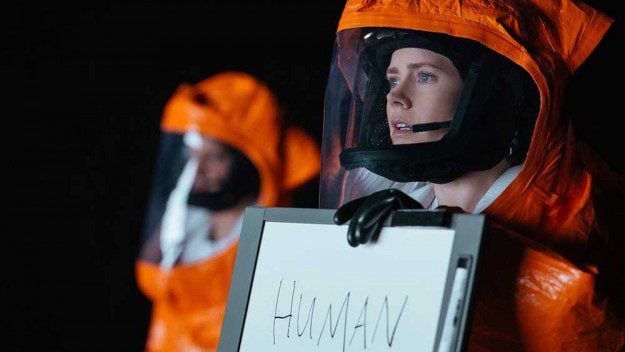 After the election, we desperately needed the Arrival of a linguist like Louise Banks to help us communicate with far more than aliens. Amy Adams' patience and intelligence demonstrated how we might survive a world that appears ready to ramp up the arms race again. How to combat the saber rattling of oppressive regimes? The diverse team in Rogue One rallied together in self-sacrificial ways to take down the Empire.  Silence suggests resistance may prove fatal (or futile). Rebellion may even look like cooperation.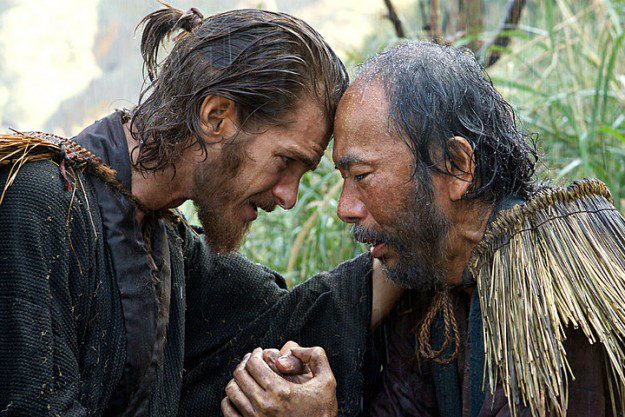 Martin Scorsese's masterful meditation on faith and doubt suggests that only solidarity helps others' endure suffering and persecution. We may not hear answers amidst much rhetoric and posturing, but in silence the voice of God may rise as a whisper.
May we have ears to hear and eyes to see as clearly as these accomplished filmmakers.
BEST DOCUMENTARIES: O.J.: Made in America, 13th, Life Animated, Gleason, Newtown
The finest cinematic achievement of the year wasn't really a movie, but actually an ESPN mini-series. Every hour of O.J. Made in America was riveting. Ezra Edelman's documentary summed up so concretely how and why O.J. walked and how complex the relationship of race and injustice remains.   In 13th, Ava DuVernay offered her own take on the criminalization of African-American men and made sure that no administration or political party escaped blame. Documentaries remain a vital way to speak truth to power.
MOST OVERLOOKED: The Hateful Eight and The Sundance Seven
I'm worried about independent film. While the tools for making a movie have never been more available, the audience for smart, quirky, and original films seems to be shrinking. So many Sundance premieres offered profound, alternative takes on history and culture. They dealt frankly with issues that vex us like mental illness in Captain Fantastic and the madness of the dating game in Kate Plays Christine and The Lobster. It becomes easy to see why people would take the woods to escape social pressures to get married and raise kids.   Perhaps The Birth of a Nation, Miles Ahead, Morris From America, and Southside With You were all simply too black to attract audiences in a nation embroiled in a reexamination of why race still makes us prone to shoot first and prosecute rarely (if ever). Kudos to filmmakers who still dare to show us slices of Americana still too easy to ignore.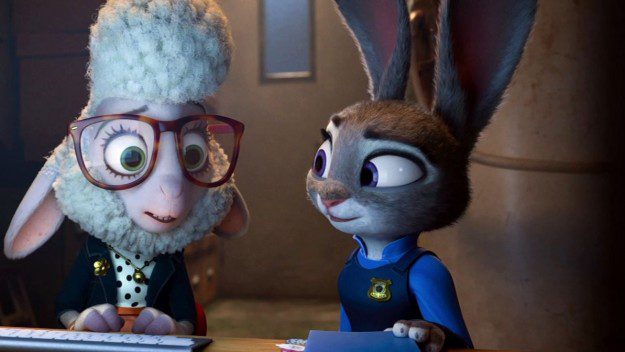 BEST ANIMATION: Zootopia and Kubo and the Two Strings
In another great year for animation, Zootopia rose above the standard kid-flick with a smart subtext. We should never judge anybody based on the color of their fur. And forget about wolves. In a world riddled with predators, those in power who teach sheep to fear must be unmasked by pesky rabbits. Kubo and the Two Strings also crackles with beauty, humor, and eye-popping imagination.  How can stop-motion animation look and feel this vibrant? Bravo to Travis Knight and the entire Laika team for creating this instant classic.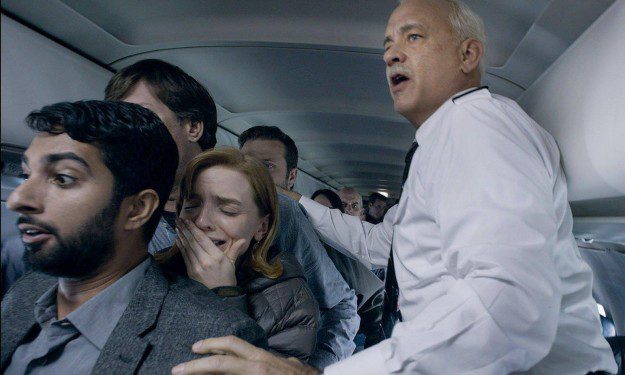 BEST THROWBACKS: Sully and Hacksaw Ridge
Out of step with Hollywood's politics, old pros Clint Eastwood and Mel Gibson focus on the everyday heroism of ordinary people doing their duty. Men rise to the occasion motivated by loyalty and driven by decency. They don't demand attention or clamor for headlines. They just do their job, keeping calm even under immense duress. Such old fashioned virtues may be poised for a comeback.
BEST MUSICAL: Sing Street and La La Land
The splashy colors of La La Land will garner plenty of awards, but I prefer the scrappy earnestness of Ireland's Sing Street.   La La Land renews the dreams of all kinds of Hollywood strivers but what of kids caught in an Irish boys' school? Music can do more than transport us, it can sustain in times of travail (like adolescence in the 80s). Sing Street is a gem.
MY TOP TEN FILMS OF 2016
Feeling overwhelmed by too many excellent options and too little time? It is tough to consider this a definitive list when I still need to see Fences, Lion, The Fits, Loving, Manchester by the Sea, Certain Women, Embrace of the Serpent, Jackie, American Honey, Toni Erdmann, Paterson, and I Am Not Your Negro. Evidently, I'm just as guilty of ignoring quality and encouraging studios to crank out more of the brainless sequels we deserve.
LOVE & FRIENDSHIP—A delightful romp through Jane Austen's dating games and a brilliant comeback for the wry Whit Stillman.
MIDNIGHT SPECIAL—Jeff Nichols answers the question, "What if Spielberg had set one of his eighties adventures like E.T. or The Goonies in the Deep South?"
HUNT FOR THE WILDERPEOPLE—Taika Waititi and New Zealand offer a beautiful reminder that the most special effect remains human connection. Hooray for Ricky Baker!
DR. STRANGE—A thrilling reminder that movies have always allowed us to play with time and space in surprising ways.
LA LA LAND—Perhaps I'm biased because I've wanted to dance on those same piers. Damien Chazzelle juxtaposes artistic aspirations with the hard realities and sacrifices necessary to make it in Hollywood.
ARRIVAL—How soon should we shoot? Thank God for Canadians like Denis Villeneuve for reminding us that patience remains a remarkable survival strategy.
SING STREET—John Carney (of Once fame) recaptures the fervor of 80s new wave music with such sweetness and light. Definitely my favorite soundtrack of the year.
HELL OR HIGH WATER—A meditation on race, class, greed, and family wrapped in western noir. Give Taylor Sheridan the Oscar for Best Original Screenplay now.
SILENCE—Martin Scorsese's masterwork combines the restraint of Ozu and the splendor of Kurosawa to affirm the faith of countless Japanese Catholic martyrs. Worth the thirty-year wait.
MOONLIGHT—We've seen so many drug dealers, crack addicts, and thugs onscreen.  Director Barry Jenkins blows past every stereotype by treating his unforgettable characters Chiron, Paula, Juan, Teresa, and Kevin with such delicate human frailty. He makes our heartache in each and every frame. Moonlight is miraculous.