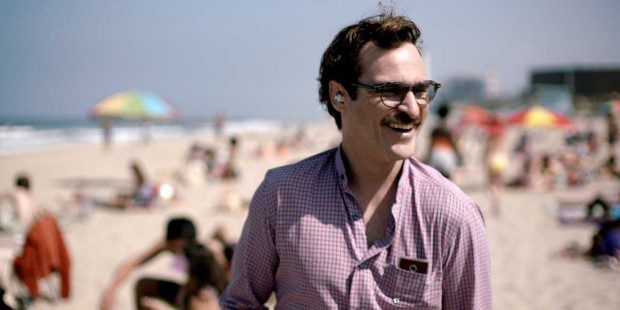 Does my hesitation to craft a "Best of 2013" film list reflect my shifting interest away from movies or the medium's creative drift?  When almost all the studios' weight is directed towards sequels, it is tough to take film criticism seriously.   Most of the major releases openly ignore reviews.   Consider the size of the built in audience for Iron Man 3, Despicable Me 2, The Hunger Games:  Catching Fire or Star Trek 12.  Positive critiques may woo a few off the couch, but most moviegoers were already headed there out of some form of obligation/completism.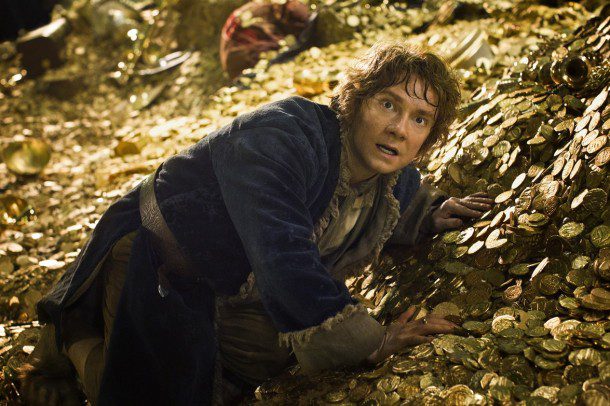 The blatant stretching of a thin novel like The Hobbit into a nine-hour cinematic event (as my friend called it, "The Milking of Smaug") drains a certain level of fun out of film-going.   I can admire the craft that goes into making a digital dragon, but I still recognize my family is just another unit factored in the studios' algorithms.   I keep picturing Peter Jackson, sprawled across his own hoard of gold coins.   Maybe he started The Hobbit trilogy out of love, but it still feels like an excuse to keep his Weta shop busy. 
Of course, as Oscar season approaches, the studios suddenly court plum reviews and curry critical buzz.   They invariably save their best for last (or at least, December).  While I endeavor to work through the plethora of provocative films released at the end of the year, I am also struck by how many widely hailed films I failed to see.  Consider the deep, dark, thoughtful movies I haven't made time for:  Before Midnight, The Act of Killing, All is Lost, Captain Phillips, Upstream Color, Computer Chess, Stories We Tell, Leviathan, The Grandmaster, This is Martin Bonner, The Square, 20 Feet From Stardom, The Past, and Ain't Them Bodies Saints.  They top many critics' lists.  And yet, I haven't made time for them.   Considering how comfortably their collective box office take fits beneath the haul for Fast and Furious 6, apparently many others have yet to discover these cinematic alternatives.   In era when word-of-mouth is allegedly more powerful than ever, shockingly original films (like these) still end up nearly unseen.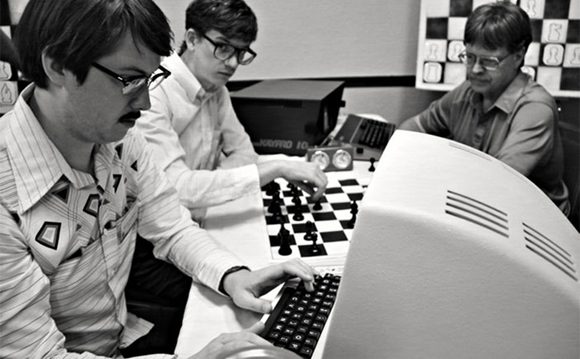 What separates us from significant cinema?  Perhaps we all feel too busy to keep up with the dizzying entertainment options.   Or perhaps our home viewing options are too attractive to leave the house.   The cost of a family outing to the movies still factors into our decision making.  Consequently, the bigger movies tailored towards 3D/theatrical viewing (like Gravity) garner a higher percentage of our entertainment dollars.   I wonder if my kids have been conditioned to see movies as an extended thrill ride, a rollercoaster that only requires them to hold on tight? Perhaps I am just as guilty as anyone for why we keep getting the mindless movies we seemingly want.  
 I remain grateful for these original stories that finagled a theatrical release (and found producers like Megan Ellison who took the risk to finance them).  They deal with our ongoing issues of race, class, and economics in relevant and responsible ways.   They acknowledge how relationships continue to vex us.   I compose this list to throw a little more word of mouth to the films and filmmakers that engaged in old fashioned ABC's—focusing my attention, celebrating beauty, nudging me towards compassion.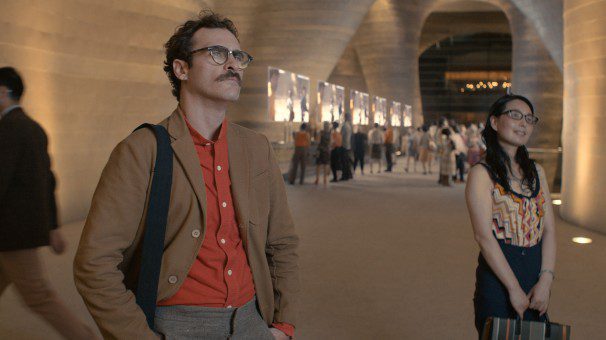 1.   HER—A cautionary tale rooted in our historical crossroads.  Spike Jonze captures whom (or what) we're rapidly becoming—devoted to our devices, interpersonally awkward, desperately searching for ourselves via media.   All the tropes of romantic comedies are reimagined for a digital era.  Scarlet Johansson deserves an Oscar nomination for her sly and wry voicework as an operating system with a mind of her own.   Kudos to producer Megan Ellison for patronizing such timely art.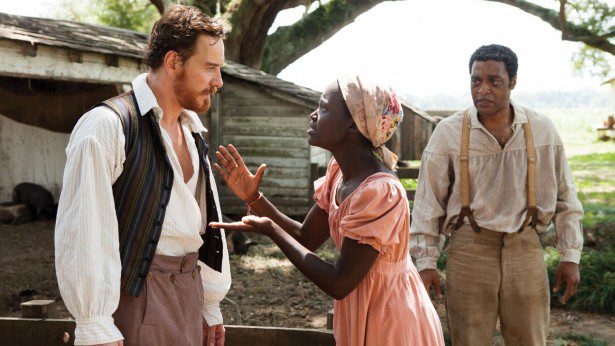 2.  12 YEARS A SLAVE—Director Steve McQueen unspools the cold, hard facts about slavery rooted in the remarkable first person account of Solomon Northrup.   What a high price paid by slaves (and slaveowners) within a horrific system.    Hammering and haunting.   Props to Brad Pitt for cashing in his producer chips for this one.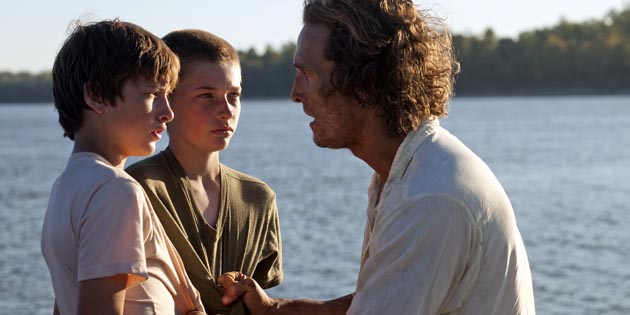 3.  MUD—If Tom Sawyer and Huck Finn were trawling the Mississippi today, we'd get an Arkansas story of similar fear, warmth, and wonder.   This is the performance from Matthew McConaughey that will live on well beyond this year.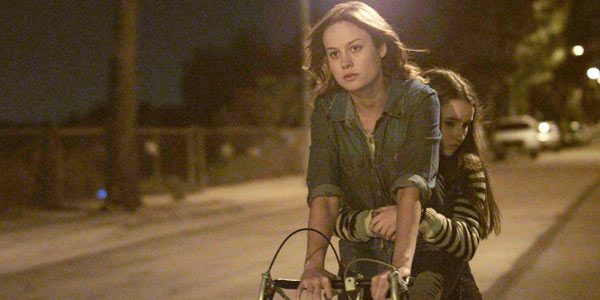 4.  SHORT TERM 12—Daniel Destin Cretton's tragicomic peek into abandoned adolescents (teens and their supervisors) forging makeshift families.   Generous, humane performances capped by the powertrio of Brie Larson, John Gallagher, Jr. and Keith Stanfield.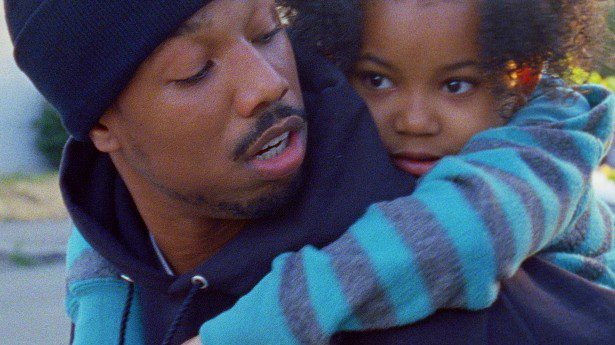 5.  FRUITVALE STATION—A perceptive, understated portrait of why African American males are endangered each and every day.   First time filmmaker Ryan Coogler taps into his Oakland roots to chronicle Oscar Grant's final hours before he was shot by a BART officer.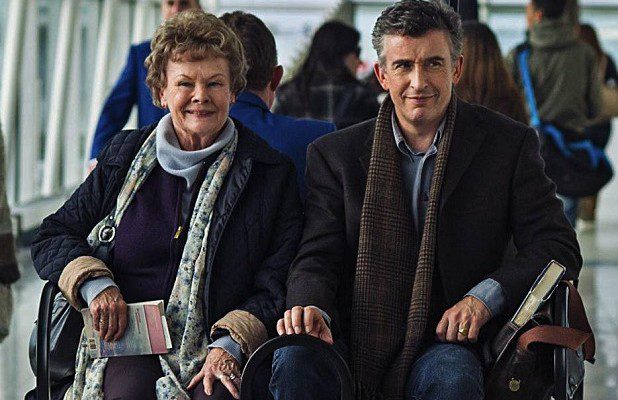 6. PHILOMENA—Amidst so many tales of abuse within the Irish Catholic Church, Philemona Lee manages to extend grace and forgiveness.   Steve Coogan crafts the best buddy/road trip movie of the year and Judi Dench deserves the Oscar for her masterful minimalism.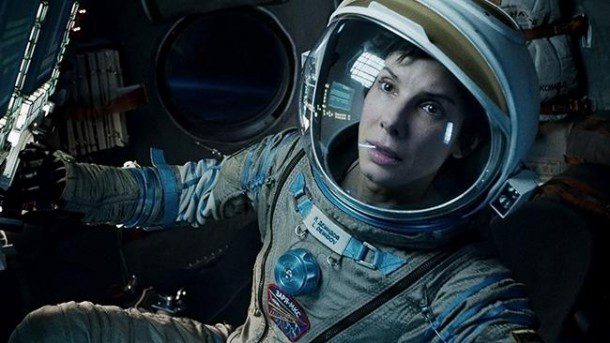 7.  GRAVITY—Pure, nail-biting cinematic pleasure.  Alfonso Cuaron (and son) craft a thrill ride for the big screen that never stops churning and turning; from exploring the stars to Sandra Bullock crawling out of primordial soup.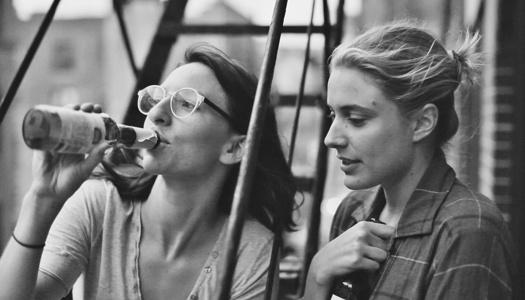 8.  FRANCES HA—Noah Boambach and Greta Gerwig capture the confusion and hubris and vitality that is post-college, twenty-somethings.  This black and white paean to New York City and the French New Wave went straight to the Criterion Collection.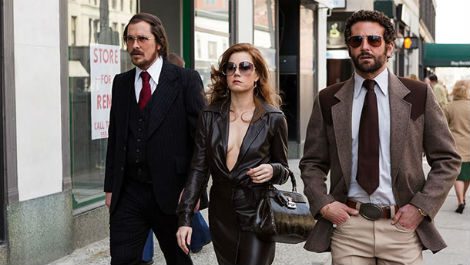 9.  AMERICAN HUSTLE—Overacting abounds, but what sensational seventies style.   Everybody is putting moves on somebody, much to the audiences' delight.  Jennifer Lawrence steals the picture with only a fourth of her co-stars' screen time.  Thanks to director David O. Russell (and Megan Ellison) for generating the most fun I had at the movies all year.  

10.  TO THE WONDER—Muddled Malick is still better than no Malick.   While Ben Affleck doesn't really work as the lead, the majesty of Mont Saint Michel receding and returning waters still lingers in this poetic dose of Absolute Reality.   This is cinema offering up sacrament.
GUILTY PLEASURE: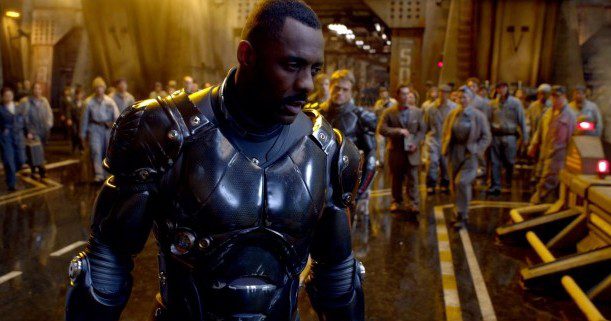 PACIFIC RIM—Of course, the Godzilla meets Transformers plot was ridiculous.   But no move made me squeal with more boyish delight in 2013.   Guillermo del Toro taps into B-movies gone by (and Idris Elba is THE MAN!).