He was five years old when I noticed that he was more interested in my electronic gadgets than in me. So, I decided it was high time I had a talk with my son about the importance of socializing and connecting. I told him how it made me feel to come home from a long day at work only to be greeted with, "Mommy, can I have your phone?" I told him how I missed him and thought of him while I was at work. I asked about his day. Then, I wondered out loud with him if he missed me?
My sweet boy said, "Yes, I missed you, Mommy." We talked about our day together, snuggled and hugged. Then I told him that before he asked for my electronics or gadgets next time that it would be nice to be asked about my day first. The conversation lasted less than ten minutes. At which time, he asked with a bright smile if he could use my phone. Who could turn down such a bright, sweet countenance? I gave it to him with a smile. He's just a typical boy with few words but a propensity for a lot of fun.
The next morning happened to be Saturday. I was sleeping in when around 8am in the morning, I felt my little five year old snuggle in bed next to me. He looked so happy and cheerful. The first thing that came out of his mouth was, "Mommy, how was your day?"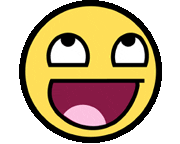 The boy is now eight years old and fluent in basic socializing and connecting skills. He even asked one of my girlfriends who recently visited, "How was your day?" We are still working on making eye contact during communication with adults, but at least he's got this one skill down pat.