As a young Chinese-Vietnamese girl of seven in 1979, I did not know that I was going to meet my future husband when the Lutheran church in a small Texas town where his father pastored decided to serve God by sponsoring a refugee family from among the thousands of boat people escaping the former South Vietnam.
Just over two decades later, East "met" West at the altar, and today makes 16 years that Philip and I said "I do."
Life is unpredictable, full of twists and turns, ups and downs. Together, we've tried to make sense of our multiple differences, including of culture, ethnicity, theology (born-again vs raised in the church), geographic regions (Californian vs Texan), gender, age (he's almost a decade older than me), sociopolitical (refugee-turned-immigrant-turned citizen and social worker vs native born white American accountant), and personality (I'm more type A while he's more type B).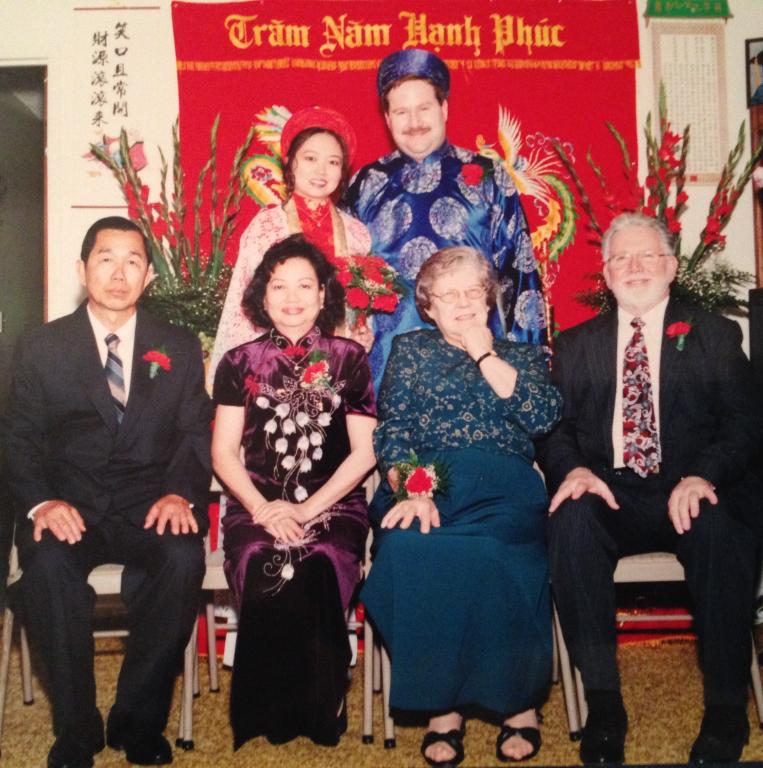 Our marriage can be successful when we both put Christ at the center– "a cord of 3 strands is not easily broken." Sometimes we mesh together seamlessly as if God is good and He knows what He's doing, always. Sometimes we struggle over our differences as if we don't know God, don't trust Him, or can't see Him.
I guess this means that Philip is the yin to my yang, and the yang to my yin. Together, we are a new creation, so you can call us "yong" just for the fumbling fun of it