I recently had a chance to reconnect with my high school English and History teachers. They have been teaching at Polytechnic School in Pasadena for over 30 years! It was nice to hear from them what I was like when I was younger. I also got the chance to talk with the Admissions Director, who in 1987, had admitted me to the freshman class at this college preparatory private school. Mrs. Rodriguez is now retired but came back to campus to visit with me and the teachers.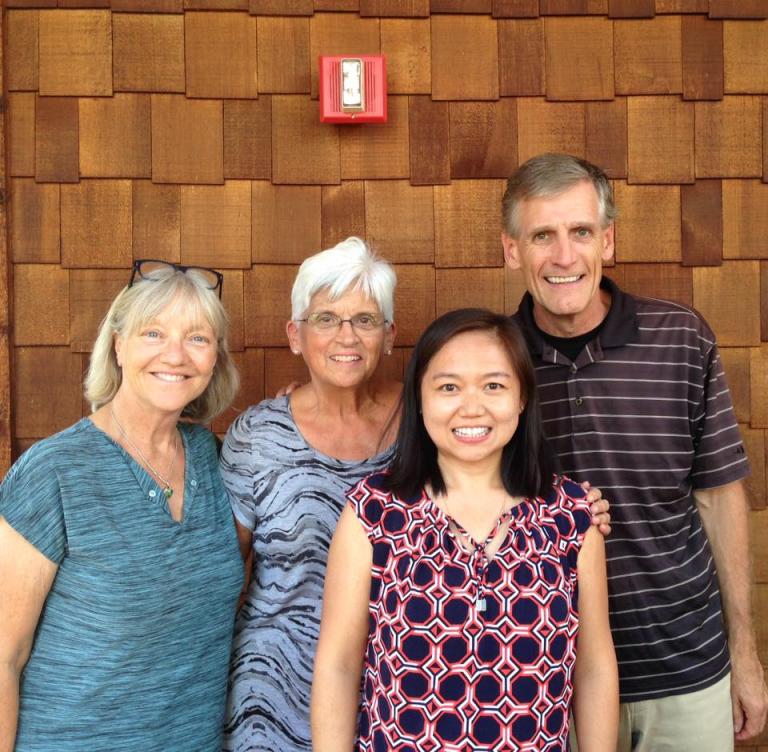 It was surreal. The upper school campus was beautiful, even with its renovated buildings and new state of the art additions. The conversations were even more memorable. After getting caught up on my adventures since leaving Poly, and learning about my new memoir/self-help book, Mrs. Rodriquez asked me, "If you had to do it all over again, would you still have wanted to attend Poly?" She asked me this question because she knew that I was on full scholarship to attend this prestigious school. Without the scholarship, I would not belong. I confessed that even though I had made friends at the private school, it was difficult because I felt like a fish out of water. At the time, I was not able to offer any evaluation of perspectives, or understanding, other than what it was like to be in my shoes. And even in that I was not able to articulate anything comprehensible.
Maybe that explains Mr. Caragher's memory of me as being an excellent student but "really quiet" in his history class. My English teacher, who now has two grown kids and wants to be called Grace, said I was a good writer–thank you for all that you taught me! And both remembered that I had "beautiful penmanship." That memory surprised me a bit because all I see now is handwriting that looks like chicken scratch. I don't know what happened. Mr. Caragher, who is a father of two, said that maybe that's due to my becoming a mother of three kids. Insert tearful, smiling emoji.
Before affirmative action was a real policy, there was Mrs. Rodriguez. Because of her heart of compassion, the private school in Southern California that had never known a Vietnamese refugee, let one such student in fresh off the boat. We were boat people, sponsored by a Lutheran church to immigrate to America in 1979, just when I was starting first grade. Less than ten years later, all the children had become naturalized US citizens, along with our parents. And I was academically competitive enough to be admitted to this college preparatory school for privileged kids. Luckily, the school was well endowed with financial aid and scholarships donated by generous citizens, who remain anonymous to me to this day.
Yes, I told Mrs. Rodriguez. I would do it all over again. Although the experience opened my eyes a little too fast too soon, the cognitive dissonance helped me to become who I am today. Not only have I been blessed with an excellent education taught by caring, compassionate teachers, but I'm grateful to have partaken in so many activities that others could only dream of. From out of state class field trips, kayaking, canoeing, and white-water rafting, to being a summer exchange student to a European country, where I learned how to swim, each experience raised a level of consciousness and deepened a level of compassion that contributed to my thoughtful self today. And to top it off, many years later, I got to share about my journeys to the history class students, while Ms. Rodriguez, Grace, and Mr. Caragher listened and asked questions.
I am okay. I can come out of my shell. I've made peace and reconnected with my high school friends. I can integrate East and West to share my story. And you can do the same. With time, our trials give us greater perspectives. Just don't give up. You are not alone. Stay in touch. Our connections are what make life meaningful.