Americans are getting ready to celebrate Valentine's Day. Do you have a true love to celebrate with? In order to find true love, we've got to know what it is, what it looks like. Fortunately or unfortunately, our first examples of true love are our parents. They are supposed to be our first heroes–bigger, wiser grownups who teach us about sacrificial, unconditional love. The truth is that they don't always get it right, although some come closer than others. They usually mean well, but they miss the mark—all of them, yours and mine (whom I greatly respect and deeply love).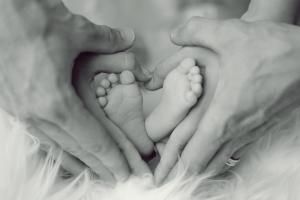 I married in 2001, just fresh off a traumatic separation from a "kindred spirit." So, I was not really looking for that perfect "soul-mate," when along came this Pooh-bear melancholic, gentle natured soul who would not stop calling me every day. We married a year and a half later, both of us still bright eyed-bushy tailed about love even though we were college educated professionals. I was approaching thirty and he was pushing forty. I was well over a decade into my adulthood journey when we had our first child. That's really not much time to learn everything. We've both made plenty of mistakes in our marriage and parenting journey. And now, sixteen years and three kids later, I have learned a lot about true love. But sometimes, it feels like I have not learned enough.
I do know what true love is not.
It is not sensations or lust. It is not purely physical attraction. It is not just admiration. It is not "the picture perfect" photo-op or a fairy tale ending. It is not a show for other people. It is not rebound relationships, mercy love, or even kind gestures. It's not the most romantic getaway or Valentine's date. It's not just enjoying the same interests or even completing each other's sentences. It's not gazing into each other's eyes and seeing yourself. It's not even "looking in the same direction" because that can change.
But true love can encompass all the above and more.
Everyone probably agrees that true love is hard to find. And we probably agree that it's not demonstrated when there are lots of incidences of unkindness, bitterness, unforgiveness, pettiness, codependency, selfishness, untrustworthiness, destructive criticism, bullying (physically or emotionally), superficiality, etc…
So what is true love and how can one find it?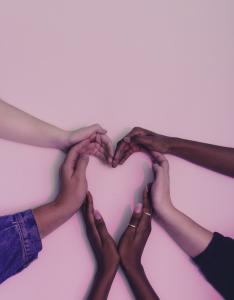 For single Christians who heed the call to be "equally yoked," it is leaning on God during the lonely times instead of compromising. For married folks, it's hanging in there when you realize that you are not equally yoked. That's true whether you are married to a nonbeliever, or to a Christian who has a vastly different background and spiritual culture than you. It's true for when you are going through the mountains of harmony or the valleys of discord. It is commitment to persist and not give up. It is faith in the best of the person before us. It is receiving God's forgiveness for ourselves, then forgiving ourselves and extending forgiveness to another. Over and over and over again. It is effort over the long haul. It is grace in action. It is understanding that in order to find true love, we must cultivate that in ourselves.
It's okay to love ourselves. To practice self care and good boundaries. To be content with our lot whatever that may be at the moment. To push forward with the passion that God has given us, toward the calling that He has laid upon us, while allowing room for others (believers and nonbelievers) to do the same.
I hope that many years from now, my children will see in me and their dad an example of true love that is worth emulating. It will be far from ideal, but I hope of all the earthly examples they have to choose from, that they will still choose our story to share with others. I hope they will be inspired to forgive and extend grace, because they've been loved deeply and respected for the gifts that they are to their parents.
Maybe true love is the culmination of a longsuffering journey? At the end of this journey, we see God face to face, the author and perfector of our faith. We've ran the good race. We can rest in true love. No more grieving, striving, stressing, fretting, doubting, distrusting, fearing, fighting, fleeing, or freezing with people. I hope you have found or will find the one to do true love with. Happy Valentine's Day!