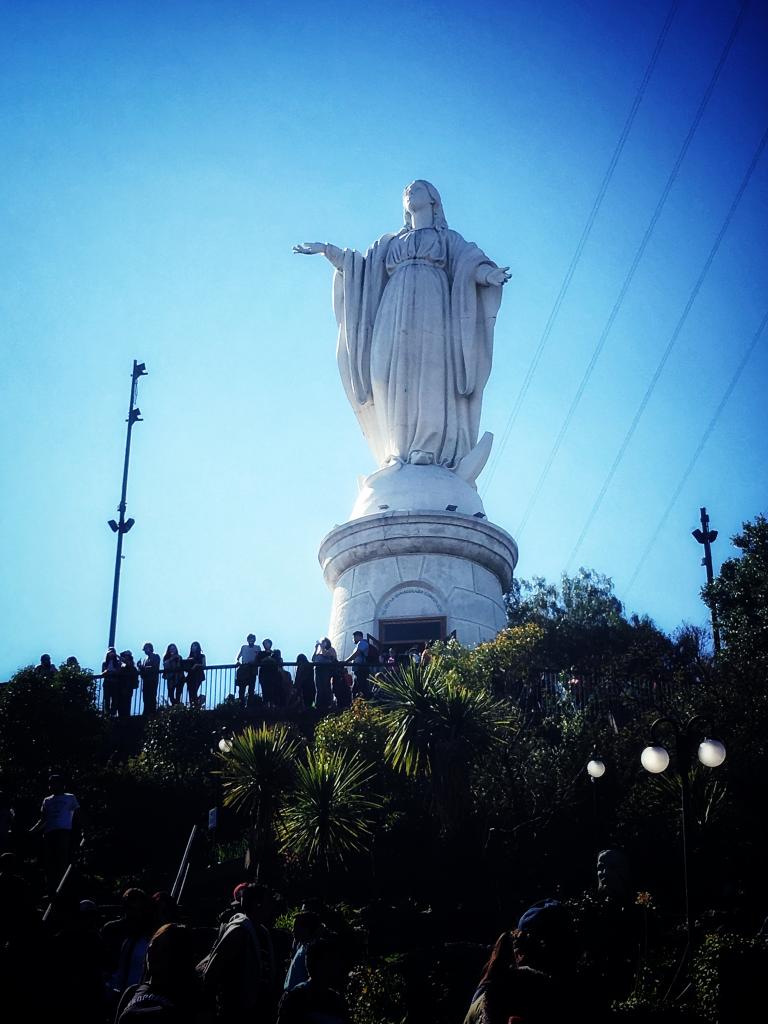 The Immaculate Conception
Day Celebrated:
December 8th, Holy Day of Obligation.
What Is the Feast About?
Firstly, it is important to remember that the Immaculate Conception is a feast in the Church which celebrates Mary who is conceived without original sin; it is not a feast celebrating the conception of Jesus.
So, let's back things up way back. Turning back to the very beginning, with Adam and Eve and the Garden and the snake and the tree, we need to remember that decisions were made—decisions with rather serious consequences. When Adam and Eve chose to listen to Satan and sin by disobeying God's command to not eat from the Tree of the Knowledge of Good and Evil, they fell, losing the grace of their original innocence.
Through their choice, "sin came into the world…and death through sin" (Romans 4:12). So after they fell, all of their descendants—all the rest of us—would be born with the stain of original sin, as well as being inclined to commit personal sins. This means that sin, or refusing to obey God's will, is going to stain every human who is born, darkening our intellects, inclining us to do evil acts, and turning us away from God. This is something that the stain of original sin, among other factors, makes us unable to rectify: with our fallen human nature, we are incapable of wholly saying yes to God. As St. Athenasius describes it, we were in a lot of trouble, and through our tendency to commit actual sin, we were on the path towards destroying the human race.
But, when God is explaining the consequences of their actions to Adam and Eve, and the snake, He also gives Adam and Eve and their descendants hope, proclaiming that:
I will put enmity between you and the woman, and between your offspring and hers;They will strike at your head, while you strike at their heel.
The Church calls this the "Proto-evangelium," or First Gospel. When the Word assumes to Himself a human nature and is Incarnate, or becomes flesh, in the womb of the Virgin Mary, He does so to save us from the curse of sin. God decreed that "what had been lost in the first Adam would be gloriously restored in the Second Adam" (Ineffabilis Deus). Now, as a part of this plan, God also predestined His Son's Mother, who above all creatures He so loved that he endowed "her with the abundance of all heavenly gifts poured from the treasury of his divinity that this mother, ever absolutely free of all stain of sin, all fair and perfect, would possess that fullness of holy innocence and sanctity than which, under God, one cannot even imagine anything greater, and which, outside of God, no mind can succeed in comprehending fully" (Ineffabilis Deus).
But why would God do this? Because God loved the woman who would grow up to be called the Mother of God. As such, He chose to give her a superabundance of graces, not because of anything she did to deserve this, but because He chose her to freely assent to being the Mother of God. It's important to note that Mary does not in any way merit such grace. It was not because of something she did, but rather because God loved her and saved her in a wondrous way, preserving her to be the mother of Jesus, who would merit salvation for His entire Church.
The Immaculate Conception is the day on which the Church as a whole celebrates the goodness of God who would so "regard the lowliness of His handmaiden," and "magnify her," allowing Christ to redeem her in a special and exalted manner by His meritorious acts.
When Did the Church Begin Celebrating It?
The communication of the word of God in Sacred Scripture and sacred tradition, along with the explanation and interpretation of that one deposit of the word of God is an authority and responsibility entrusted by Christ and the Holy Spirit to the Apostles and their successors as noted in the Dogmatic Constitution on Divine Revelation, Dei Verbum. This is why in one way, we can say the Catholic Church always celebrated the Immaculate Conception: the Immaculate Conception was always a part of the deposit of faith, however, understanding it took centuries to work out before the Church could express a dogmatic definition of the doctrine.
Such a celebration of the Immaculate Conception was not only an implicit celebration, meaning it was celebrated inasmuch as we celebrate the whole of the Catholic Faith.
The Scriptures themselves point to Mary as the Immaculate Conception in a implicit way, in passages such as Genesis 3:15, often called the Proto-evangelium, the angel Gabriel's declaration that Mary is "full of grace" (Luke 1:28), and even more deeply veiled in references like that in Song of Songs 4:7, where we learn that the bride is "all fair, my love, there is no flaw in you." Though these are not proofs that Mary is the Immaculate Conception, they are illustrative and indicative of the truth the Church proclaims.
Moreover, even the Church Fathers did not remain wholly ignorant of the super-abundant grace granted to the Mother of God. St. Augustine explicitly excepts Mary from having known sin, because of her role as Mother of Our Lord. St. John Damascene writes that the human material from which she was formed was pure and holy. These are just two of the many Church Fathers who put forth Mary's Immaculate Conception in one form or another, however, as the doctrine was not defined, there are notable objections to this doctrine made, even by Doctors of the Church like St. Thomas Aquinas.
However, if we want to know when the Church began celebrating the Immaculate Conception because it had been dogmatically defined, the answer is in 1854 when, on December 8th, Pope Pius IX issued the Constitution Ineffabilis Deus, pronouncing and defining that the Blessed Virgin Mary "in the first instance of her conception, by a singular privilege and grace granted by God, in view of the merits of Jesus Christ, the Saviour of the human race, was preserved exempt from all stain of original sin." Under Pope Leo XIII, the Immaculate Conception was celebrated as "double first class feast," or what we now call a "Solemnity" or a Holy Day of Obligation.
Prayers for the Feast:
O Virgin Immaculate, Mother of God and my Mother, from thy sublime height turn upon thine eyes of pity. Filled with confidence in thy goodness and knowing full well thy power, I beseech Thee to extend to me thine assistance in the journey of life, which is so full of dangers for my soul. And in order that I may never be the slave of the devil through sin, but may ever live with my heart humble and pure, I entrust myself wholly to thee. I consecrate my heart to thee forever, my only desire being to love thy Divine Son, Jesus. Mary, none of thy devout servants has ever perished; may I too be saved. Amen.

Also check out the

L

itany of the Immaculate

Conception

.
Further Reading:
Resources: