From its first fiery pages to its concluding embers, Fire is Your Water ignites a story that is both poignant and memorable. Blending magical realism with a good old-fashioned love story, Jim Minick's novel deftly captures the rarely explored community of south-central Pennsylvania in the 1950s. Accompanied by the commentary of a highly intelligent and persnickety raven named Cicero, the story of Ada Franklin and Will Burk is partly inspired by Minick's own family biography.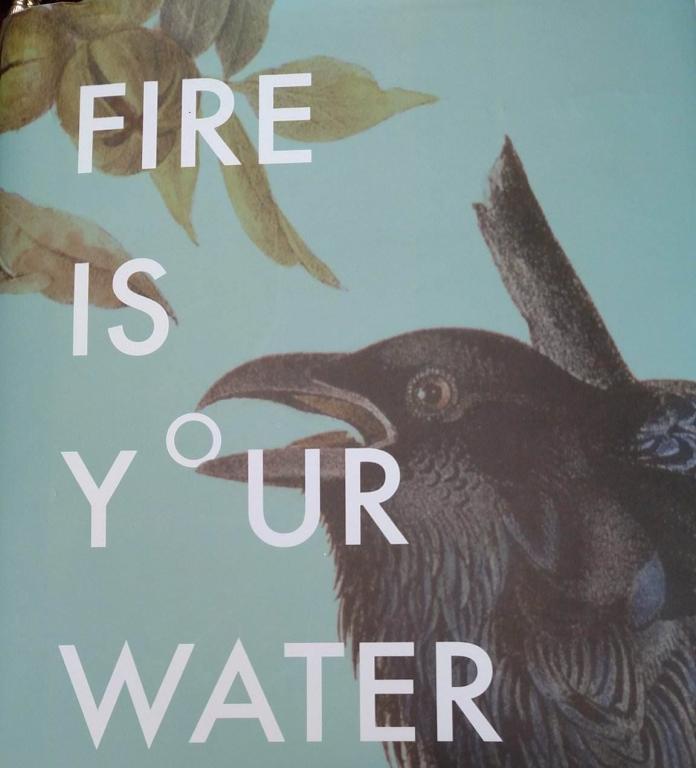 Ada is a 20-year-old faith healer trained in the folk healing arts of pow-wow. Based on family stories of his own great-grandmother, Minick created Ada as a character renowned in her community for her ability to stop bleeding, ease the pain of burns, and even heal epilepsy. But after a tragic fire destroys her family's barn, Ada's power seems to have disappeared in the flames. Not long after that, she meets Will at the Pennsylvania Turnpike service plaza where they both work. Their romance is shaped as much by the beautiful mountains and valleys of their Appalachian setting, as it is by the mountains and valleys of their struggles with faith and doubt.
What is "pow-wowing"?
Readers may be a bit confused at first by the term "pow-wowing," thinking that it may refer to the Native American ceremony. While the term is adapted from the Algoquian language, it has taken on a different meaning within the Pennsylvania Dutch folk tradition (which developed among German immigrants in pre- and post-Colonial America and continues to exist to this day). The term refers to the mystical ability to heal ailments in humans and livestock. Through the use of incantations, select Bible passages, and an amalgam of ancient healing rituals and texts, the practitioner enters an almost trance-like state where she or he is able to mediate healing between God and the afflicted.
Searing away the healing
Trained by her Uncle Mark, Ada's remarkable healing abilities are well-known among the villages of Path Valley. But in the aftermath of the fire, her powers dissipate. This causes a crisis of faith and self-doubt that Ada wrestles with throughout the book:
"God was in the air, this air, her breath, and God was in the fire, every fire, even the barn fire. At least that's what she wanted to believe. Yet she hadn't felt Him in the barn fire. Why? And how could anyone tell the difference between the holy fire in Moses's bush and the perpetual fire of hell? . . . It came to her that somehow hers was a story of fire, her life defined by flame – like it was water she needed to drink. She needed that tingling power, that fire of healing, of the Holy Spirit. That fire that burns but also cleans away all sins," (146-147).
Ada's struggle gives Minick his canvas for blending biblical imagery and questions of theodicy.
But this is no pious Christian pulp fiction.
The author contrasts Ada's heartfelt faith with the theological bullying of characters like her church's minister, and Will's boss who hounds him constantly to "accept Jesus Christ as his personal savior." Will stubbornly refuses both aggressive evangelizing and Ada's tender but fervent expressions of faith. His agnosticism eventually brings them to loggerheads with each other. "It was not that [Will] loved doubt. He just couldn't stand so much blind belief," (317). The theological dance of faith and doubt between Ada and Will provide both spiritual and emotional energy to drive the storyline.
Boy meets girl. Boy meets bird.
But the character who steals the show is Cicero, a raven with (ahem) a bird's-eye view of their relationship. Will rescues Cicero after finding the bird hanging by its broken leg after a storm destroys his nest and family. Ada's uncle heals the raven through pow-wowing over him, and Will nurses him back to both health and flight. The voice of Cicero punctuates the book with narrations that "wild" the story. At the same time, the bird's wry and, at times, curmudgeonly commentary reveal an intelligence that simultaneously transcends, challenges, and poignantly intersects with the human characters.

Fire, Water, Air, Mountain
From an ecotheological perspective, the way in which Minick situates questions of faith within the natural elements of fire, water, trees, mountains, and birds soaring against stunning blue skies creates fascinating questions. What does it mean to be a "believer"? How are faith and healing related within the context of the natural world? What is the mysterious power that nature has to restore both spiritual and physical wholeness?
The character of Ada also embodies a uniquely ecofeminist theological perspective that elicits even more questions. How do women of faith understand their own power in relation to the church and God's Creation? What can we learn of the Divine Feminine from women who have healing abilities that bridge the sacred and profane realms? What happens to faith when life burns away all you had held dear?
The gentle genius of Minick's writing is that he does not rush to resolve these tensions in some kind of made-for-Hallmark TV ending. Even though the character of Ada is strongly religious and deeply embedded in her faith as a source of her identity and healing power, she grapples with doubts in herself, her God, and her role within her community. She never comes off as a Pollyanna-type figure with a holier-than-thou fundamentalism. Rather, her internal journey parallel's Will's own struggle with maintaining his resistance to belief. Minick skillfully enables the reader to feel empathy for both characters, regardless of their own religious affiliations or beliefs.
Sentences like finely-turned pearls
If you are a person of faith willing to enter into the dissonance of doubt, or a person unaffiliated with any religion who nevertheless finds question of faith interesting, this book will appeal to both readers. Because Fire is Your Water is simply an engaging read with well-honed writing. Beautifully crafted sentences grace the book like the pearls in Ada's earrings. Whether he's describing a feather as "a flame with a spine and ribs" (162), or the rising sun "cracking open the lid of the world" (80), or stream water in twilight appearing "ghostlike, white knees of water curling over rocks" (231), Minick's love of words permeates every chapter.
And as a Pennsylvania native who grew up traipsing the woods and mountains Minick describes in this book, I am glad for a novel that captures my part of the world with such reverence and endearment. In my interview with Minick, he calls Fire is Your Water his "love song to the Cumberland Valley." I am eager to share this book with family and friends from this part of the country so that they, too, may enjoy the familiar strains of our beloved home.
Read next: my interview with author Jim Minick.
Click here to learn more about Jim Minick's work and order your copy of Fire Is Your Water.
---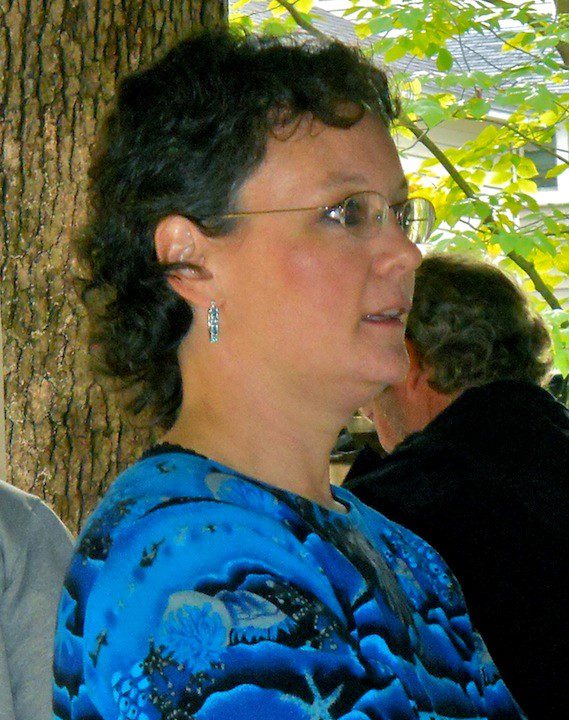 Leah D. Schade is the Assistant Professor of Preaching and Worship at Lexington Theological Seminary (Kentucky) and author of the book Creation-Crisis Preaching: Ecology, Theology, and the Pulpit (Chalice Press, 2015).
Twitter: @LeahSchade
Facebook: https://www.facebook.com/LeahDSchade/.
Read more of Leah's book reviews:
Eco-Reformation- Grace and Hope for a Planet in Peril
Dar Tellum: 1970s Children's Book about Climate Change
Flight Behavior and Resisting Structural Evil, a Joint Book Review