An interview with Fire is Your Water novelist, Jim Minick.
About the book
Set in the south-central Pennsylvania valleys of the Blue and Kittatinny Mountains in 1953, Fire is Your Water tells the story of a young couple whose love blossoms within a tight-knit farming community of Appalachia, and under the watchful eye of a raven named Cicero. Ada Franklin, a young faith healer, and Will Burk, an agnostic, meet while they are both working at a Pennsylvania Turnpike service station. With the Korean War and the growing commerce of America impinging upon their idyllic community, Ada and Will forge a relationship out of fires that sear both their bodies and their spirits. Partly inspired by the storied love affair of his own parents, as well as the legends of his great-grandmother as a "pow-wow" practitioner within the Pennsylvania Dutch tradition, Fire is Your Water combines lyric story-telling, questions of faith and doubt, and magical realism set against the beauty of Appalachia.
[See my review of the book: Fire is Your Water by Jim Minick: Book Review.]
This book resonated with me on a personal level
One of the reasons the book was so compelling for me is that I grew up in Pennsylvania and spent a great deal of time going through the very landscapes Minick describes in the book – the rolling farmlands of Path Valley, the woodlands draping the Appalachian Mountains, and the small towns nestled in between.
My father has a hunting camp in Tell Township, Huntington County, so we would travel many times through the back-to-back tunnels of the Pennsylvania Turnpike, meander alongside the creeks and streams, and hike up into the woods. As I read Minick's book, I felt transported to these places that I loved growing up. And it occurred to me – hardly anyone writes novels about this area of Pennsylvania.
So I wanted to find out more about the author and how he came to so beautifully capture this geography that is close to my heart. I contacted Jim and asked if he would be willing to be interviewed about the book, and to share some of the behind-the-scenes process that went into creating such a finely-crafted novel.
Jim Minick is the author of five books, including The Blueberry Years, winner of the Best Nonfiction Book of the Year form the Southern Independent Booksellers Association. His work has appeared in Oxford American, Shenandoah, Orion, The Sun, to name a few. He teaches at Augusta University and Converse College.
Here are excerpts from our conversation:
Why was it important for you to write about this area of Pennsylvania?
I grew up in Newburg, four miles from the Blue Mountain exit of the Turnpike. You can see the Blue Mountain service plazas and tunnels from Newburg. My mother was born on the other side of the mountain in Path Valley, so every Sunday during my childhood we would ride over and visit my grandmother and aunt. Those places are home.
The love story of Will and Ada meeting at the service plaza was based on my parents meeting there. My mother worked in the Howard Johnson's, and my father worked [the gas station].
Also, my grandmother was a healer and worked in the Howard Johnson. She would talk to my mother about her grandson who worked out there pumping gas. Finally my dad built up the courage after about a year to go in and ask for a scoop of ice cream. My mother gave him the cone and a wink, and that's how it all began.
The character of Cicero the raven is fascinating because it combines elements of myth, biblical imagery, and Native American legend. Can you talk about the shape-shifting aspects of the bird?
First, did you look at the cover?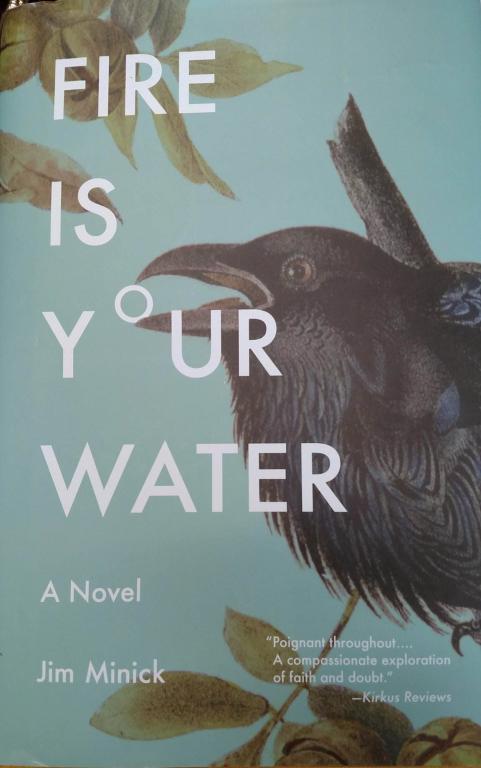 Yes, I loved the image of the raven holding the "o" because it references something in the book.
Now take the dust jacket off.
Oh, look – the "o" is missing from the title!
Now turn the book over.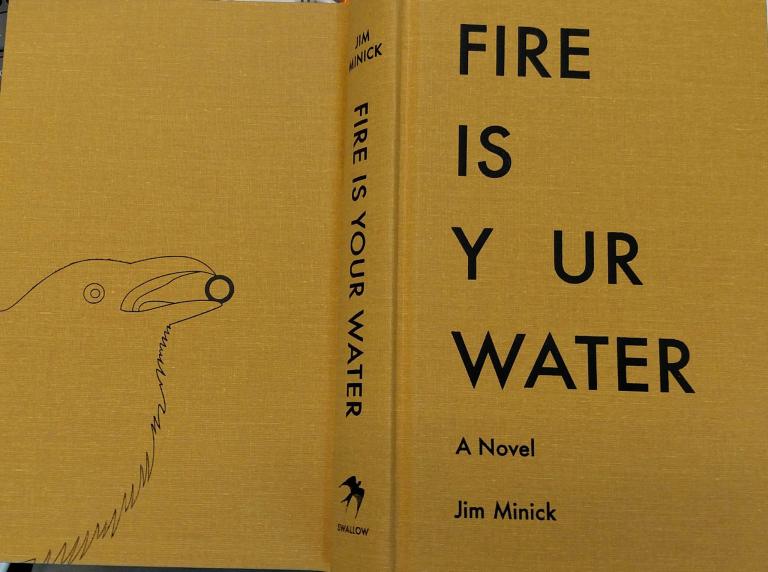 And there it is in Cicero's beak! What a great cover!
Yes, I was thrilled with that.
Have you had many encounters with ravens?
I've always loved birds. Originally Cicero was going to be a crow, but I did some research and found out that ravens are smarter. So I talked with some ornithologists and spent a day with a man who rehabilitated large birds, especially ravens. He and some other birders had some good stories to share with me.
Religion, faith, doubt, and healing are all themes in this book. Can you tell me about your own background that led you to write with these motifs in mind?
All through high school I thought I was going to be a minister. I was raised in a very religious family. It was Methodist. It seemed the safest and most logical thing to do with my love of language and what I enjoyed about the church. But then I went to college and I realized how confining that was. So now I'm not a Christian. Which is the funny thing about this book – when it went up for approval with the publishing board, one person's opinion was that it was too Christian. So in a way that's a compliment, especially in the way I rendered the character of Ada. But I did go back and think about a way to create some distance through the introduction of doubt.
I was especially taken with the scene where Ada has a "burning bush" vision in the woods. As an ecofeminist theologian, the connection between the feminine, religion, and nature was something that really resonated with me. Can you speak to that intersection?
Church for me is in the woods. Trying to be awake to the beauty and grandeur of it all is something that I think we all need to try to practice. Sitting still in the woods is a kind of religious act. To be able to write about that was a huge risk. I wasn't sure if it was going to work or not, so I'm glad it did for you.
What audiences have been interested in Fire Is Your Water?
The readership has been pretty wide. People who know that area of Pennsylvania like the book. Also people who are interested in faith and religion, but not having pat answers. I've had some luck with book clubs and festivals. People who love birds also like the book. And readers who lived in the 50s have said the book resonated with them.
I'd thought about recommending it for church reading groups, but there is a bit of salty language sprinkled throughout.
That's true. You could say – "Recommended for church groups as long as they can tolerate a bird that swears"!
Is there anything else you would like people to know about the book?
One reader said to me, "They don't make this type of book anymore." I think it's partly because it's a love story, but also because of the magical realism as well. And people have been interested in the family connections, because Ada is based on my great-grandmother Ida, who was a healer. The story of the healing of the cow, for example, that was a family gem that happened before I was born. And when Ada heals an epileptic – that was a family story as well. One of the reasons I went to fiction is so I could use these stories.
For me, the book is a love song to that area of the Cumberland Valley. It's my family home, and area that I still love – the mountain-valley region of south-central Pennsylvania.
Visit Jim Minick's website to learn more about Fire Is Your Water and his other works: http://www.jim-minick.com/wpdev/.
---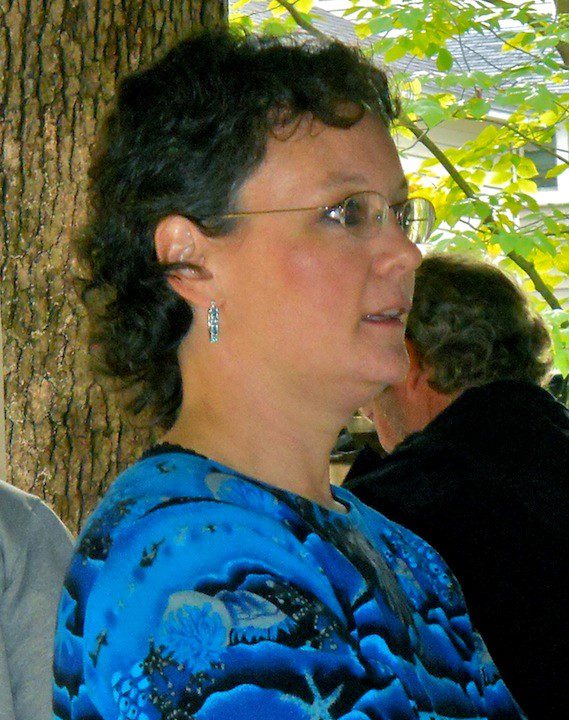 Leah D. Schade is the Assistant Professor of Preaching and Worship at Lexington Theological Seminary (Kentucky) and author of the book Creation-Crisis Preaching: Ecology, Theology, and the Pulpit (Chalice Press, 2015).
Twitter: @LeahSchade
Facebook: https://www.facebook.com/LeahDSchade/.