Clergy Emergency League: Resist, Reclaim, Renew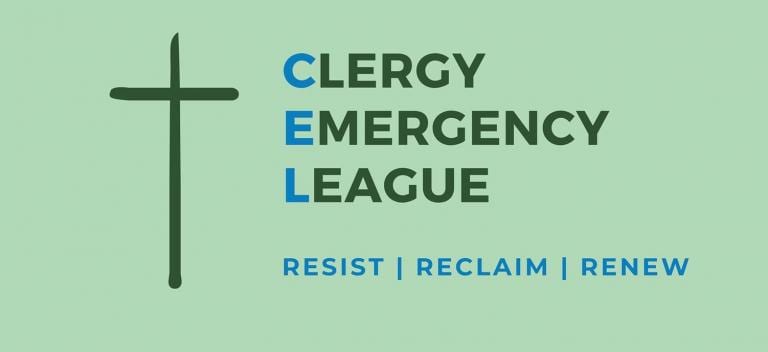 Today, July 4, 2020, is the official launch of the Clergy Emergency League (CEL)! The purpose of CEL is to support and challenge clergy in their prophetic ministry during this politically divisive and dangerous time in the United States.
We resist the injustices of the Trump Administration, to reclaim the centrality of the Gospel within the public sphere of Christian witness, and to renew God's Creation, human communities, and the church with truth, justice, and righteousness.
What is the Clergy Emergency League?
The Clergy Emergency League (CEL) is a grassroots network of clergy seeking a unified voice to speak out against the abuses of power at the federal, state, and local levels. Specifically, we resist the president's intrusion on the First Amendment's establishment clause and the rights of free speech, freedom of religion, and peaceable assembly. We resist the fusion of politics with radical, right-wing, fundamentalist Christianity. And we resist the growing power of racist white nationalism and a militarized police state.
CEL provides support, accountability, resources, and networking for clergy to prophetically minister in their congregations and the public square in this time of political upheaval, social unrest, and partisan division.
Clergy Emergency League – our origin story
CEL began in response to the events at St. John's Episcopal Church in Washington, D.C. on June 1, 2020. On that day, the occupant of the White House used military force to clear the church property, disrupt the ministry of the congregation to peaceful protestors, and used the church as a backdrop for a propaganda photo op.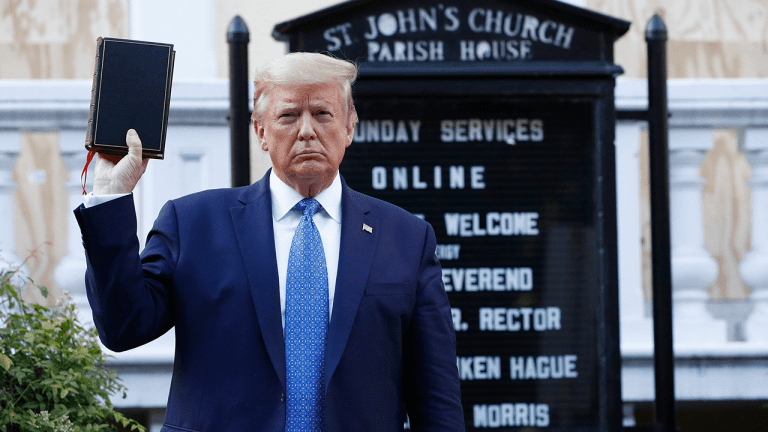 Trump is using Christianity to justify a version of "law and order" that is based on white supremacy. He is co-opting religious symbols to claim an authority he does not have. Cloaked under the guise of Christianity, he is pushing this country to the brink of authoritarian dictatorship and martial law.
Because of this escalation and acceleration of incursions against the church, Christians must not remain silent, but must speak out and resist.
Why are we called the "Clergy Emergency League"?
We are calling clergy to unite in a way similar to what the pastors of the Confessing Church did in Nazi Germany. They banded together to form the Pastors' Emergency League and resisted the Third Reich until it was finally brought down. (We slightly altered the original name to be "clergy" so as to be inclusive of different denominations that do not use the term "pastor" for their faith leaders.)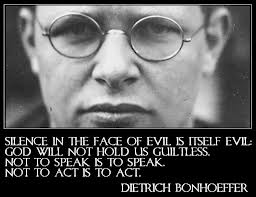 People of faith, especially Christians – and specifically the clergy – have a responsibility to stand up to violent authoritarianism that uses the church and the Bible as a staging ground for terror. If we do not speak out, then we are truly lost. There can be no sitting out and staying silent. To do so is to be complicit with evil. We encourage Christian clergy to find their voice, step into their calling, and carry out the compassionate, bold, and justice-seeking ministry to which God is calling us.
Why is Clergy Emergency League launching on July 4?
On this day, the Clergy Emergency League is staking a claim that says: here is where we as clergy and congregational leaders take our stand in the midst of the political usurping of religious symbols, scripture, and spaces. We have ceded the public square for far too long and enabled white Christian nationalist voices to step into the lacuna. As such, the public perception of the Christian church is subsumed by that which is anti-Christ. So we have our work to do – in our pulpits and communities.
Why are clergy engaging in politics?
We are not engaging in partisan politics, but politics in the true sense of the word – the citizenry. We do this because our churches are made up of citizens, churches exist within communities of citizens, and the church enjoys the freedoms afforded by the Constitution: freedom of speech, religion, and assembly.
Based on observable patterns over the last three years, and the actions of the last six months, we know that at least until January 20, 2021, we are going to see an escalation of the abuses of power by the current administration. As clergy, we can't be caught like deer in the headlights and say that we did not see this coming. When the line at St. John's Church in D.C. was crossed, it rang the alarm bells for clergy. We will be dealing with the fall-out from this election no matter what the results are. Of course, these problems were present before the Trump administration and will continue even after this regime ends. So we have our own work to do as clergy. We know it's systemic. But we have to help our congregations understand this as well.
So this group is here to talk with each other openly and honestly about prophetic ministry in this divisive and dangerous time. We share insights and suggestions for ministering. We seek and offer advice on preaching, teaching, and pastoral care. And we celebrate taking steps toward justice with our congregations. At the same time, we encourage clergy to be a presence for justice movements and advocate for policy changes that deconstruct systemic sin and bring about substantive change.
What sets CEL apart from other faith and politics organizations?
There are many groups that are doing the work of justice and resistance, such as the Poor People's Campaign, Black Lives Matter, The Women's March, Faithful America, and Faith in Public Life. The difference between these groups and the Clergy Emergency League is that CEL is primarily Christian and focuses on clergy (broadly understood as those positions denominationally recognized as having specific leadership roles). There is a need for a clergy group to deal with our unique challenges as leaders of congregations. The fact that we've had more than 600 members join the CEL Facebook group just in the first month speaks to the need for such a group.
Is CEL an interfaith/multifaith group?
While we respect and seek to learn from faiths beyond Christianity, we recognize that Christians have a specific responsibility to address this crisis because it is the Christian Church that Trump is using as his religious prop for authoritarianism. Clergy of other faiths are welcome to join us in solidarity.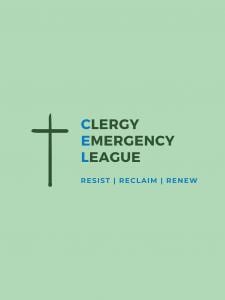 Is CEL only for clergy or can laity join?
While we appreciate and need the support of laity, the focus of this group is specifically for those with a clergy-level leadership role within their congregations. This includes:
those in seminary or divinity school
student pastors
retired clergy
any denominationally-recognized and authorized servant-leader position (such as deacons).
The reason for this focus is that clergy are the ones tasked with preaching, teaching, and pastoral care within congregations. There is a designated responsibility for these leaders to be accountable to their congregations, to their communities, to the larger church, and – most importantly – to the gospel of Jesus Christ. We encourage laity to like our Facebook page!
What are ways to be involved with the Clergy Emergency League?
Just as there were different levels of commitment and involvement in the original Pastor's Emergency League in Nazi Germany, so will there be for CEL.
Some clergy may just want to visit the website to get ideas for resources or to read a blog post.
Some may want to join the Facebook group and interact in a more direct way with the members of CEL.
Others may want to openly claim their affiliation with the CEL. The benefits of doing so are to show solidarity, publicly declare a willingness to be accountable to the Focus and Commitments outlined by the group, and to say that they are not acting alone when they preach, teach, and minister prophetically. This group of hundreds of clergy join with them in this work.
We do recognize that for some pastors in more vulnerable positions, so public affiliation may be risky or even dangerous. So feel free to engage the Clergy Emergency League at whatever level is appropriate for you.
How do I learn more or become part of the Clergy Emergency League?
Visit the Clergy Emergency League Website.
If you're a clergy person and would like to join our private FB Group, click here to request membership. If you join us, please make sure to answer ALL the questions (including agreeing to our group rules) in order to be welcomed as a member.
Our public Facebook Page is open to any and all persons who would like to follow the work of the Clergy Emergency League. Click here to be directed to our Facebook Page. Make sure to click the 'Like' button!
Read also:
Trump Has Crossed the Line: A Call for Pastors' Emergency League 2020
Trump Invades Church with Military Force. Christians Must Speak Out!
Being Theological in a Political World
---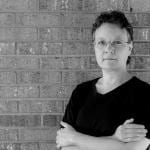 Leah D. Schade is the Assistant Professor of Preaching and Worship at Lexington Theological Seminary in Kentucky and ordained in the ELCA. Dr. Schade does not speak for LTS or the ELCA; her opinions are her own. She is the author of Preaching in the Purple Zone: Ministry in the Red-Blue Divide (Rowman & Littlefield, 2019) and Creation-Crisis Preaching: Ecology, Theology, and the Pulpit (Chalice Press, 2015). She is also the co-editor of Rooted and Rising: Voices of Courage in a Time of Climate Crisis (Rowman & Littlefield, 2019).
Twitter: @LeahSchade
Facebook: https://www.facebook.com/LeahDSchade/