The following is a statement by the Clergy Emergency League responding to events in Portland, Oregon. CEL is a group I helped to co-found in June 2020 after the president's military incursion on St. John's Episcopal Church in Washington, D.C. To learn more about CEL, click here. If you are a member of the clergy or designated leader in your congregation and wish to add your name to support this statement, request membership in the CEL Facebook group here.

Clergy Emergency League Statement Regarding Recent Abuses of Power Against Peaceful Protesters in Portland, Oregon
July 18, 2020
"Blessed are those who are persecuted for righteousness' sake, for theirs is the kin(g)dom of heaven." – Matthew 5:10
The Clergy Emergency League (CEL) is committed to resisting abuses of power and denouncing oppressive systems (#2 and #3, in our stated commitments). The recent events in Portland, Oregon, compel us to speak against the seizing and detaining of peaceful protestors without probable cause.
Since July 14, federal law enforcement officials, at the behest of the President of the United States, have been patrolling the streets of Portland and using unmarked vehicles to detain peaceful protestors. On July 15, activist Mark Pettibone was walking to his car when federal officials, dressed head to toe in camouflage tactical gear, unlawfully arrested him without probable cause. He was not involved in any illegal activity and was not on or near federal property at the time of his abduction. Completely unaware of who it was that detained him, Pettibone was taken to the federal courthouse, both his body and belongings were searched, and he was asked to waive his Miranda rights to answer some questions. He lawfully refused and then was released abruptly with no explanation or documentation for why he had been detained. This is just one of several reports throughout the country over the past several months of activists seized and detained without probable cause by unidentified, uniformed, and armed individuals.
We acknowledge and grieve that many of our BIPOC (Black, Indigenous, and People of Color) siblings know all too well the horror of being wrongfully detained.
Called by our faith and the teachings of scripture, we who are the Clergy Emergency League denounce any and all abuses of power at the local, state, and federal levels of government. [For example, in Matthew 5:9-11, Jesus says: "'Blessed are the peacemakers, for they will be called children of God. Blessed are those who are persecuted for righteousness' sake, for theirs is the kingdom of heaven. Blessed are you when people revile you and persecute you and utter all kinds of evil against you falsely on my account.'"] We recognize that the rhetoric of "law and order" is often the precursor to authoritarian rule. "Law and order" is a phrase that has often been used to provide cover for, and support of, policies of violence and oppression that stem from the evils of racism, xenophobia, and other systemic ills. There is a deep and problematic irony when the rhetoric of "law and order" leads to the violation of the constitutional rights of peaceful protestors.
Now is not the time for silence.
Now is the time for clergy and all people of faith to speak out against this abhorrent abuse of power. As Oregon Attorney General Ellen Rosenblum said in a statement, "If it can happen in Portland, it can happen everywhere."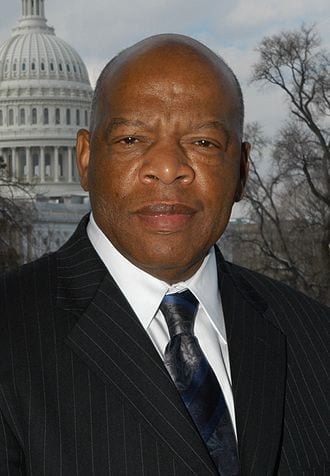 Furthermore, it is sobering to note that these troubling events have happened as we received the news of the death of iconic civil rights activist John Lewis. Representative Lewis himself was arrested dozens of times protesting the same systemic ills that are being publicly lamented and challenged in places such as Portland. We are grateful for John Lewis' tireless efforts for justice, and we who are the Clergy Emergency League are prepared to take up the mantle of justice that he worked every day of his life to promote.
Therefore, the Clergy Emergency League commits to:
Name and denounce the actions of the federal law enforcement officers, and the President who sent them, that are calculated and deliberate attempts to suppress, intimidate, and silence the voices of peaceful protestors exercising their First Amendment rights.

Call for the immediate removal of the responsible federal agents and/or agencies who have engaged in these practices.

Demand that law enforcement officials possess probable cause for any person they detain and follow the law that requires the reading of rights upon arrest.

Insist that law enforcement officials at all levels and of all jurisdictions be readily and easily identifiable to the people they are called to protect and serve. Accountability is impossible in an environment where the identity of law enforcement officials are hidden from the public when a citizen is arrested. It deliberately creates an environment of fear and intimidation.

Support those who are calling for justice, especially faith leaders in the Portland area and anywhere such abuses are occurring, and join their prophetic work.
If you are a member of the clergy or designated leader in your congregation and you wish to add your name to support this statement, request membership in the CEL Facebook group here. (Be sure to answer the admission questions to expedite your entry into the group.)
Read also:
Trump Has Crossed the Line: A Call for Pastors' Emergency League 2020
Trump Invades Church with Military Force. Christians Must Speak Out!
Being Theological in a Political World
---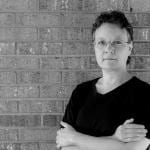 Leah D. Schade is the Assistant Professor of Preaching and Worship at Lexington Theological Seminary in Kentucky and ordained in the ELCA. Dr. Schade does not speak for LTS or the ELCA; her opinions are her own. She is the author of Preaching in the Purple Zone: Ministry in the Red-Blue Divide (Rowman & Littlefield, 2019) and Creation-Crisis Preaching: Ecology, Theology, and the Pulpit (Chalice Press, 2015). She is also the co-editor of Rooted and Rising: Voices of Courage in a Time of Climate Crisis (Rowman & Littlefield, 2019).
Twitter: @LeahSchade
Facebook: https://www.facebook.com/LeahDSchade/