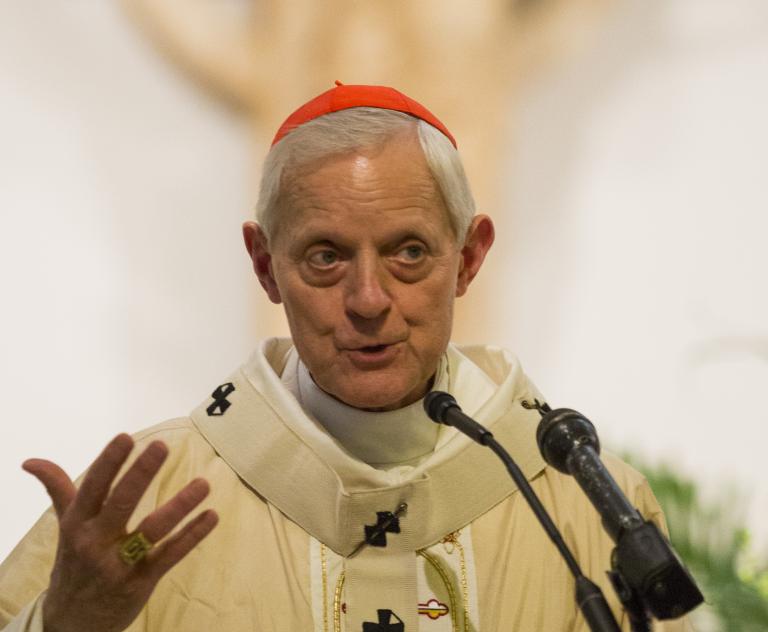 As I read the grand jury report from Pennsylvania on the sex crimes of priests in the Latin Church and the cover-up perpetrated by their hierarchy, I had several moments of reflection about why I was so fascinated by the affair. Perhaps it was, I thought, that so many of my colleagues in the Catholic intellectual world have been commenting about it, and for many of them (as well as for the Orthodox, it seems, as one commentator made clear on my last post), there seems to be an equation between being part of the Latin Church and being Catholic. I am under no such ecclesial illusions, but if there is any time for my Latin sisters and brothers to call our church's status as an autonomous ecclesia sui juris a cop-out, I suppose it is now. The facts of our ecclesiastical position do not change according to the whims of their grief and rage, but I can understand that they might hear something different from what I am expressing. I discovered recently, for example, that a number of my Catholic colleagues genuinely thought I was Orthodox in the sense of not being in communion with Rome, and that is probably because the language of autonomy that I have drawn from the rich tradition of Eastern Catholic theology is difficult for them to reconcile with their conviction that being Catholic is to obey the Pope (and, to be clear, the one in Rome, not Alexandria). Because of this misunderstanding, I can imagine that my bringing up our church's autonomy from Rome will be understood as a kind of get-out-of-jail-free card. Some who are more knowledgeable might bring up that full communion means that their problems are also ours.
The facts, however, are plain. What has been reported in the Pennsylvania grand jury report is consistent with all of the reports that have come before it, and that is that the Latin hierarchy has conspired for quite some time to protect priests accused of sex crimes while silencing their victims. These hierarchs are different from my bishops because our church has its own synodal structure and our own modes of governance, and as much as it can be said that our bishops are involved with the Latin bishops in the local Catholic bishops' conferences, the cover-up is not about the actions of the conference, but of the bishops governing their dioceses, not our bishops leading our eparchies. In this sense, the fact is that I am indeed one step removed from the crisis, which means that my interest in reading cannot be chalked up to my being Catholic because Catholicism is a complicated word not only for me, but for anyone who is ecclesially honest.
In this way, I understood at a purely intellectual level the irony of my Latin sisters and brothers reeling from the revelations in the report on their Feast of the Assumption, but I did not feel it in my guts. I had rather different reflections on the Dormition, ones that pertained to the challenges of evangelization through my own church. As it is, I cannot echo my Latin colleagues who have been saying things like as a Catholic, I am deeply ashamed of my church, et cetera. I can only confess my own church's sins, although the more complicated point is that full communion means that I share fully in the pain that the people of God in the Church of Rome, the church that is supposed to preside in charity over the churches, are experiencing even though our set of hierarchs are different. In other words, I am not ashamed of my bishops; I'm ashamed of theirs and am not very thrilled at the moment that mine have to conference with theirs, for reasons that will become clear by the end of this post.
The truth, then, is that I have long been interested in this longstanding Catholic sex abuse scandal because of who I am as a person, not for reasons of identification. I did not grow up in any of the Catholic churches, Western or Eastern, and I am not an abuse victim. But from an early age, I saw a lot in the Chinese evangelical churches in which my father worked as a pastor. As a family, we weathered through ecclesial financial improprieties, the chaos of the charismatic movement, sex scandals, crises of membership, ecclesial and denominational factionalism, and the crisis in the Anglican Communion. When I was fifteen, I helped my dad write his dissertation on pastoral sexual misconduct in Chinese Protestant churches. It was 2001, a year before the Boston Globe revelations broke in 2002, so I had been familiar with the sordid misdeeds of pedophile priests and episcopal maneuvering through the texts that were already out, such as A.W. Richard Sipe's Sex, Priests, and Power: Anatomy of a Crisis and Jason Berry's Lead Us Not into Temptation.
Such institutional dysfunction, coupled with the culture of cover-up and secrecy, might be said to be one of my enduring research interests from my adolescent days, one that I have tried to repress without much success over the years. Repression means that whatever is being sent to the unconscious usually gets out in other ways, and one of the ways I acted out, I think, can be seen in my feeble attempts to write about what I called the private consensus in ecclesial institutions, what I observed was the tacit agreement in such organizations – mostly evangelicals, in the cases I was interested in – do keep everything in-house, especially sexual abuse. Since I stopped working for churches in 2009 and went full throttle with academia, I have become interested in theories of secularization and their relations to structures of public spheres, and after a long period of confusion and an engagement with the work of Ivan Illich, I came to understand that the secular institutional forms of churches – such as schools – were no less dysfunctional than their mothers. In fact, I currently work in a school called Northwestern University that has seen its fair share of controversy around Title IX complaints, and for what it's worth, there is also a minor hubbub right now around some philosophers having tried to protect one of their own, Avital Ronnell, against complaints of sexual assault. From Protestants to anyone working in institutions derived from the history of secularization, picking on the Latin Church is the pot calling the kettle black. In a secular age, it seems that nobody gets out clean.
In a literal sense, I cannot imagine what it must be to be the victim of such institutions, as much as I empathize with them and am invested in their cause for justice. The fact is that I myself have not been victimized. Instead, even as a little kid, it is more that I have been observing these horrors from within the institutions in which they occur, but also at the fringes. I have been enough of an insider to know some details, but I have been at the margins long enough to know that I have to piece together the fragments of facts that I pick up. It is interesting that it was after I learned about my first church scandal when I was seven, one that involved a bit of an institutional scam around a church's Chinese language school, that I became an avid reader of mystery novels, beginning with The Boxcar Children, Encyclopedia Brown, the Hardy Boys, and Nancy Drew and moving up very quickly to Sherlock Holmes, Agatha Christie novels, and other similar stories. In these tales, the detective is usually not exactly an outsider to the community in which the crime is committed, but the distance that being on the fringes affords them is what helps them to piece together the clues they acquire with just enough insider status. I may have to do some psychoanalytic work around this on myself, as I not only read these novels with interest, but also started a detective club in third grade with a Catholic and an atheist, probably to act out my urge to investigate matters that the adults were only telling me in pieces.
Someone told me recently that I'd have to have more than 'interest' to make it through the recently released grand jury report from Pennsylvania, and initially, I agreed with him. But the truth is that I am not sure how much of the sex abuse crisis in the Latin Church – or, for that matter, in its derivatives – he really knew about before this week, but I am certain that I knew quite a bit. The affects of shock, dismay, and disgust are usually accompanied by an element of surprise, and given my experience since I was a kid, nothing really surprises me anymore, neither the lurid details of the pedophilic actions nor the institutional actions of the bishops that covered up the crimes. The real question that drove me to read the document was not a kind of perverse curiosity, then. It was rather the question of what about all of these revelations was actually new.
Some people say that what's new is the scope of the sex crimes. The report, for example, names somewhere around 300 priests in Pennsylvania who were sexual abusers of minors, and that doesn't count the consensual violations of the celibacy that the Latin Church professes for its presbyters. But what kind of Catholic, Latin or otherwise, is genuinely surprised by this revelation? Is not Graham Greene's whiskey priest who is sleeping around in The Power and the Glory and regrets around the time he is slated to be shot that he is not a saint part of a kind of popular Catholic literary culture? For Catholics who might fantasize that the Protestant churches are better, do not Flannery O'Connor's grotesque Southern fundamentalist characters present a much more compelling case about why the grass is not greener on the other side than Boz Tchividjian's argument that the evangelical sex abuse crisis is worse than the Catholic one? Does not Jennifer Haigh portray in her novel Faith that all of these sexual crimes were in fact open secrets in Catholic communities and were perpetrated not only by priests, but also uncles, brothers, cousins, and fathers? It is one thing to say that the celibacy mandate for priests in the Latin Church is hypocritical; it is quite another to claim that the frequency with which it is broken, violently so in the abuse of minors, is a surprise.
Others might say that the newest revelation is the scale of the cover-up. As the report itself says, 'There have been other reports about child abuse within the Catholic Church. But never on this scale. For many of us, those earlier stories happened someplace else, someplace away. Now we know the truth: it happened everywhere' (p. 1). It's good rhetoric, and the language of the report is full of it. The document, after all, was not authored by lawyers, but by 'just regular people who are randomly selected for service. We don't get paid much, the hours are bad, and the work can be heartbreaking. What makes it worthwhile is knowing we can do some kind of justice. We spent 24 months dredging up the most depraved behavior, only to find that the laws protect most of its perpetrators, and leave its victims with nothing. We say laws that do that need to change' (p. 7). Some of those grand jurors, the report further notes, are themselves 'practicing Catholics' (p. 297). Imprecision in language is to be expected.
But as surprised as these people might have been at what they discovered, I am not really sure that the scale of the sex abuse and its cover-up can really said to be a surprise either. I am sure that the grand jury's findings, for example, did not shock the expert they interviewed, Fr Tom Doyle OP, who has been working on this problem since the 1980s. Since 2002, we have learned that moving around pedophile priests was not only Cardinal Law's way of doing things in Boston, but also Cardinal Mahony's in Los Angeles, as well as a number of other places not only in the United States, but around the world. From the Diocese of Antigonish in Canada, for example, we also discerned that the prelates who were involved in such practices may themselves have been accusers; Antigonish's former Latin bishop, for example, was a consumer of child pornography, and the confusion around the whole saga has been immortalized by the Canadian journalist Linden MacIntyre in a series of novels about Antigonish, which happens to be his hometown. So too, Cardinal Pell has been in trouble for sex abuse in Australia, and those are just the English-speaking Commonwealth countries in addition to the United States. It happened everywhere. We know. We also all binged the Netflix show The Keepers. We all know who killed Sister Cathy Cesnik, even if the identity of 'Brother Bob' will remain a mystery for all eternity.
It was not until p. 222 that I began to feel some payoff for my persistence. There, the grand jury highlights Donald Cardinal Wuerl as their prime example of hierarchical hypocrisy. The three paragraphs, which I must quote in full, are perhaps the most damning passages in the document:
On June 30, 1989, Bishop Donald Wuerl sent a letter to the Vatican with respect to several diocesan priests who had recently been accused of sexually abusing children and whose cases had generated significant publicity. In the letter, Wuerl documented his diocesan policies for sexual abuse and stated his responsibility as Bishop was to determine the course of action in these cases. Wuerl wrote that Catholic parishioners had a right to know whether a priest accused of such crimes had been reassigned to their parish. Further, Wuerl advised that due to the scandal caused by these priests, he initiated a review of any previous cases of diocesan priests who had been accused of "pedophilic activities' with minors.

Wuerl warned the Vatican that Catholic bishops and dioceses could become liable once they are made aware of sexual abuse complaints and that priests who deny the "crime" of pedophilic activity with minors is "common in pedophiles" and that pedophilia is "incurable." Wuerl noted his exclusive role and stated that the "unassignability" of a priest must rest solely with the bishop due to the potential victims' parents "who have a moral right to expect chaste conduct from the priest" and the parishioners who "would be gravely unsettled and scandalized in the knowledge that a priest pedophile has been assigned in their midst."

However, despite Wuerl's summary of the serious and criminal nature of the problem to the Vatican, Diocesan records revealed that Wuerl granted Paone's request to be reassigned again on October 22, 1991. This time, Paone was permitted to transfer to the Diocese of Reno – Las Vegas to serve as the Parochial Vicar at a local parish. Wuerl wrote that he had been updated on Paone's recent meeting with Father Robert Guay, Secretary for Clergy and Pastoral Life, and Father David Zubik, Director of the Office of Clergy. Wuerl noted that Paone has most recently served on a high school faculty in the Archdiocese of Los Angeles. Wuerl's continued approval permitted Paone to enjoy all the faculties of the Diocese. On November 20, 1991, Zubik wrote to Paone to confirm that Wuerl had approved his new assignment. (p. 222-223).
Even without broader context about who Wuerl and his later episcopal successor Zubik (here, the clergy office director) are, these paragraphs say all that one needs to know about why a problem in one diocese is not geographically restricted. In Slavoj Žižek's immortal formulation, Wuerl knew what he was doing and did it anyway. By his own words to the Vatican, we know that Wuerl understood the criminal nature of what the pedophile priests were doing and that bishops who moved them around were both morally and legally complicit in their crimes. We then learn that he then actively moved a priest, Fr Ernest Paone here, to Nevada in a parish that presumably had minors, from which he later moved to a high school in Los Angeles where he would been working with minors all day. The tacit information we learn here is that the transfer would needed to have been between bishops; indeed, throughout the document, we find bishops looking for 'benevolent bishops' to take in sex offending priests and give them second chances. I don't know about Reno-Las Vegas, but I do know that Los Angeles was at the time of these events under the episcopal jurisdiction of Cardinal Mahony, who not only has been censured for mishandling cases of sexual abuse as a bishop, but also had at the point of Paone's transfer adopted a zero-tolerance policy of the same kind that Wuerl professed to have. No wonder Wuerl recently appeared on Salt and Light Television to play down the crisis and say that bishops had to help each other; it was six days before the report about his own actions was released by a grand jury in Pennsylvania. It turns out that the zero-tolerance bishops were all a bit more 'benevolent' than they presented themselves to the public and that this strategy of spin was enacted knowingly, intentionally, and expertly.
In other words, what is new about the Pennsylvania report is neither the scope of the abuse nor the scale of the cover-up, but the confirmation that bishops' conferences are not to be trusted. Of course, we knew this already from earlier this year, when the Chilean bishops' conference lied to Pope Francis about the extent of the abuse charges against Fr Fernando Karadima and its impact on Bishop Juan Barros's credibility and then made a show of resigning en masse to put the ball in the Vatican's court. From this incident, we began to learn at a much deeper level how the institutional cover-up of sex abuse occurs. It is not just that bishops are complicit in the crimes of their priests by moving them around – that's what we got out of Boston in 2002, not that we didn't know it before – but also that bishops help each other to cover up their own cover-ups, even going as far as deceiving the Vatican (not to mention the civil authorities). When the allegations against Cardinal McCarrick then came out, the real shocker was not in the lurid details of how 'Uncle Ted' groomed seminarians to be his bedmates, but rather in the realization that it was McCarrick who had spearheaded the initiative to create a Charter to protect young people from clergy abuse. It turns out, in other words, that all the post-2002 reforms – despite evidence noted even in the grand jury report that they are somewhat working – were also part of this elaborate ruse by a local bishops' conference to maintain their own credibility without divulging their own crimes. The statements now that somehow these lapses in sexual judgment represent the 'sexual revolution' polluting the Church also seems drawn from the playbook of this time: the bishops' conference commissioned a report from the John Jay College of Criminal Justice that issued its findings in 2011, where the conclusion basically was that most of the abuse took place around the 1960s and 1970s when sexual mores were loosed in broader society. The problems of the church, in other words, could then be blamed on secular society. With the release of the Pennsylvnia grand jury report, the final nail is in the coffin: it turns out that the zero tolerance policy was part of this elaborate episcopal scheme too.
The crisis of the bishops' conferences is in its own turn a kind of disaster for the Francis pontificate. A hallmark of Francis's encyclicals and exhortations has been his frequent quotation of the bishops' conferences; indeed, Amoris Laetitia opens with a statement on synodality. For the forgetful, it should not be forgotten that the trouble that a number of conservative Catholics had with Francis in his early days revolved around his tendency to downplay the office of the Bishop of Rome and to elevate the local bishops' conferences as a kind of magisterium, at least in appearance. It was explained, in addition, by Francis's background as part of the Conference of Latin American Bishops (CELAM), the legendary bishops' conference in Latin America that had anointed theologies of liberation, the pedagogy of the oppressed through conscientization, and the 'community within communities' model of the base communities as part of Catholic social doctrine. In fact, Francis had led the writing of CELAM's fifth document from Aparecida, which had restored the model of see-judge-act as theological method.
It follows that this controversy is unique to the Age of Francis is one around bishops' conferences. The cover-up of sex abuse is not the only bishops' conference problem that Francis has. There is also the slippery matter of the People's Republic of China, where the controversy is not that the Vatican and Beijing were supposed to sign a deal, but that the meat of that deal (which has now been shelved) was about setting up a Chinese bishops' conference including both official and underground bishops that would be answerable to Rome while attended by members of the Chinese Communist Party, whose current regime has now revealed that its religious policy will center on sinicization, making the official religious associations in China conform to party ideology. Joseph Cardinal Zen's adamant protestations about this deal focused on this point – that such a bishops' conference has never existed in China, would be a fictionally Catholic one because it would be controlled in practice by the Party, and is tantamount to Rome throwing Chinese Catholics under the bus. The China case demonstrates that the official ideology of the Francis pontificate revolves around the power of local bishops' conferences, even to the extent of inventing them. The Chilean and the United States cases throw that fantasy back in Rome's face. At the risk of agreeing with George Weigel, the delegation of authority to local bishops' conferences, each of which are structured differently and contain their own political intrigue, has probably not been a good idea, especially for the sex abuse scandal.
What the Latin Church might learn from the current crisis, then, is that they were misguided in 2002 when they debated whether dealing with the problem required Vatican centralization (Weigel's position) or the decentralization of power into bishops' conferences (which is what happened, more or less). It turns out that those two positions can coincide rather tidily. From both the Chilean case and the Pennsylvania grand jury report, what we discover is that the Vatican's knowledge of sex abuse is basically at the mercy of the local bishops' conferences. If the bishops stall in reporting to the central office or straight-up lie about it, then Rome will act on imperfect information no matter how centralized it professes to be. What is more, the folks who work in Rome – like Cardinal Pell and even Pope Francis himself – are drawn from those very bishops' conferences, which means that as much as the Vatican Press Office has put out a notice that the Church listens to victims and is on their side calling for accountability for abusers, the truth is much closer what Marie Collins, who resigned in frustration from Francis's commission on the protection of minors, said with her actions. The problem with centralization is the same as that of decentralization: it is bishops protecting bishops, whether bishops at a fraternal level in the bishops' conferences or in a hierarchical structure in the relation between Rome and the dioceses under her care.
It is at this point that the Latin Church's problems directly affect Eastern Catholics. At least in North America, as well as in Francis's experiments with synodality, the bishops' conferences usually include all Catholic bishops, including the Eastern Catholic ones. Not only does this present a hypothetical temptation for Catholics across churches to see the Eastern Catholic churches as ethnic wings of the Roman Catholic Church, but there is also a point in the grand jury report to which Eastern Catholic readers might pay special attention. On p. 248, there is a handwritten letter by Fr Rich Zula, a pedophile priest who participated in what the grand jury characterizes as a ring of presbyteral child pornographers, to Wuerl about his impending release from prison. Most Western Christians will overlook the significance of the letter, but anyone with knowledge of Orthodoxy will likely jump out of their seats. The letter begins: Glory to Jesus Christ!
A few months ago, I was accused of being an evangelical fundamentalist by a very secular colleague of mine when she saw that I had begun a Facebook post with Glory to Jesus Christ! The reference, it seems, was lost on her too. What she, and likely the grand jurors, didn't know is that Glory to Jesus Christ is the standard-issue Slavonic greeting. Within the Catholic communion, it would indicate that one probably has at least background in the Ruthenian, Kyivan, or Russian churches (which, historically speaking, are basically the same church with a bit of intrigue and a lot of drama). I am not saying that Zula is Eastern Catholic; he is clearly under Wuerl's jurisdiction in the Latin Church in an area of the United States that has both Kyivan and Ruthenian eparchies. I am also not saying that the greeting is an ethnic one; it refers, after all, to Jesus Christ and is a beautiful theological affirmation in everyday life that anyone can use, which is why I use it (the Kyivan Church, after all, is not an ethnic church – it's for everybody). But that Zula uses the greeting in a letter to his bishop indicates that there is some probably uniatism going on here, most likely the kind where he might have family history in Eastern Catholicism but thought of it more as the ethnic wing of the Latin Church and so joined the Latins as a priest. It is not surprising to find such a thing in a grand jury report about Catholicism in Pennsylvania; that is, after all, not only the place that quite a bit of Eastern European migration happened, but also the founding epicenters of more than one Greek Catholic eparchy. But before reading this document, I had thought that all that might give some loose indication of uniate complicity with the Latin Church would be the last names. I did not expect to see it staring me in the face in a document.
Such a reading yielded a conclusion that I think my relative distance has afforded me: the ecclesiology of the Catholic communion, especially the Latin Church but also for Eastern Catholics, is in crisis. For those who buy into the current ideology of the Latin Church, the church seems to be a kind of vertical structure, never mind the assertions of Second Vatican Council's apostolic constitution Lumen Gentium which says that it's actually the 'people of God.' However, that verticality is not something that you can learn from the Latin Catechism. It does not consist, in other words, of a kind of threefold ordained ministry of holy orders who serve the laity, who are arranged such that the bishops are successors of the apostles who act in concert with the chief of the apostles who occupies the Chair of Peter in Rome (as opposed to Antioch or Jerusalem). Instead, the church in practice seems to consist of diocesan bishops who govern their own dioceses and who are part of local bishops' conferences, and those conferences are answerable to the bureaucracy in Rome, which is headed by the Bishop of Rome.
As an administrative hierarchy, this church administration puts out statements on things like morality, chastity, abortion, contraception, and how much they care about the abuse of minors and are listening to victims. The words, however, don't have to match the actions because nowhere in this structure are there lay people (the 'people of God') who are working out their salvation in everyday life in fear and trembling. In fact, the words matter more than the actions because as much as the position of the Church is that abortion and contraception are grave evils and chastity is about the integration of the person, its priests rape children out of a place of disintegration (it is in fact noted in the report that in some cases, seminary formation did not even attempt to form priests for a celibate life, but simply expected it, at least in terms of verbal assent), and then to cover up those crimes, they carry condoms with them, help their victims procure abortions, and appear as docile before their bishops so that they will be seen as penitent, whether or not they actually are. Some of the documents are quite jarring to read. In one section of the report, the announcement of the arrival of a priest who is not known to the congregation as a predator is juxtaposed on the same page as a fundraising drive for a pro-life cause. From this, we learn that the while faithful Catholic lay people may care about children both in the womb and out of it, the hierarchy actually cares about neither that nor anything resembling a theology of the body.
The beautiful reality, though, is that, as the theologian Adam DeVille has also noted, this ecclesiology is not the only Catholic one out there. There is, for example, the structure of my Catholic church, which is in full communion with Rome to be sure, but structured rather differently. Not only do we have married priests (and fought for them when Rome wouldn't let us have them), but also a real synodal structure for our bishops. The bishops meet every year in Ukraine, and the core of them that form a Permanent Synod meet with the Patriarch at least four time a year to make decisions, which means that while the Patriarch is the 'Head' of our Church, he doesn't have carte blanche decision-making power, quite unlike our sister church. Moreover, our temples tend to be started and staffed by lay people, which has resulted in some unhealthy tension between them and our bishops (one thinks of the Canadian bishop Nykyta Budka, who was not only resisted by Ukrainian Canadians, but also got his people incarcerated in the First World War when he told them to support Austria). However, what this has made for is what our church has been calling the 'vibrant parish,' where local temples are sites where the lay people build their lives around the Word of God, form communities within the community, act in diaconal service to the secular society, foster relations with Christians in other churches and people from other religions, and so on and so forth. Even in our liturgies, the priests and bishops have their own role usually behind the iconostas, which means that if the people are going to have any hope of pulling off a good liturgy, they should be organizing themselves as singers, servers, and readers because 'Father' is too busy to tell them what to do. We are not Catholic because we submit to the pope or are docile to our bishops, much as we love them as our pastors and are under their omophor as they are in communion with each other. We are Catholic because Jesus Christ is among us, and that, as the Holy Hieromartyr Ignatius of Antioch said, is where the Catholic Church is. This catholicity in turn is the source of our morality, because what is moral does not refer to what an institution teaches, but the supernatural integrity upon which the world is founded and continues to be suffused by the Holy Spirit. If the bishops of the Latin Church have disintegrated that integration, then the people of God have a right to investigate them with all the political teeth that this kind of investigation requires. For those who require chastity, non-compliance with their own teaching should be met with chastisement.
In showing that the Latin Church's practice is not the only way to be Catholic, Eastern Catholics are categorically not an ethnic wing of the Roman Catholic Church. Indeed, the Pennsylvania grand jury report demonstrates that those who think they are simply ethnic Catholics are in trouble, for the simple reason that they have no other way to be Catholic except to be absorbed into the Latin Church and its managerial ecclesiology. But if what is touted as the 'Catholic way' is not the only Catholicism – and what's more, not even the original one – and that Eastern Catholics are (albeit imperfectly) living a truly synodal kind of Catholicism where ecclesial action is actually performed by the people of God by sheer virtue of our baptism, then there is hope for the Latin Church too. That hope resides in what the council fathers of the mid-twentieth century called réssourcement, the theological practice of going back to the sources of the faith and its traditions and rediscovering the answer, as the Bishop of Rome Paul VI put it in Ecclesiam Suam, to the question, Church, who are you?
But this time, unlike in the Second Vatican Council, this question of ecclesial identity is not directed at the bishops. It is to the people of God in the Latin Church – and, for that matter, to evangelicals at Willow Creek and Redeemer, as well as to people who in general are made in the image of God but live in a society with political, economic, educational, athletic, and cultural institutions that see them more as useful idiots than persons with political agency. Perhaps this inquiry will lead to what is really needed, what the people in my church have been calling a Revolution of Dignity, the time in our Kyivan Church's history when our people went out onto the streets of Kyiv and across Ukraine to demand the right to political agency, and our bishops not only stood among them, but offered their bodies between them and the militarized police. It was with this image in mind that I became Catholic, and in lieu of the sympathy that I cannot conjure in myself, it is this picture I finally offer to my Latin sisters and brothers in grief and rage at the immoral and frankly atheistic 'culture of death' of their hierarchy.