David Russell Mosley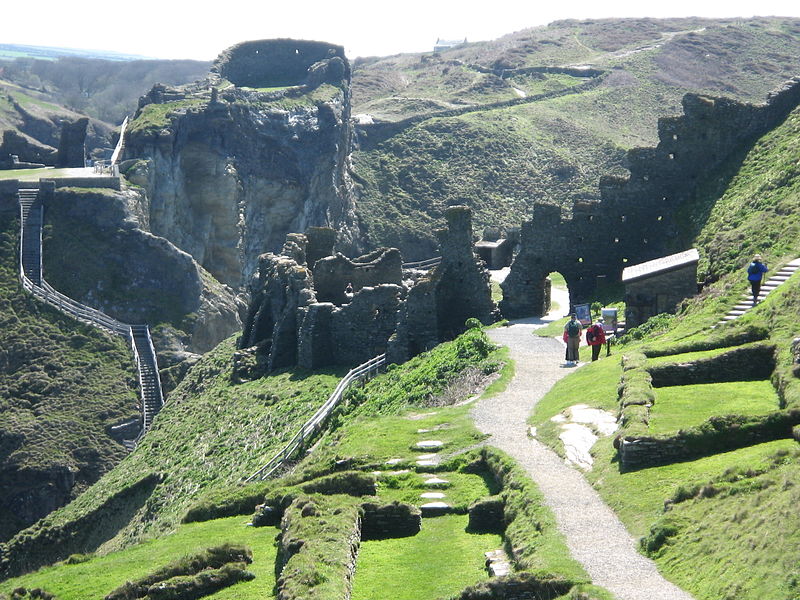 Ordinary Time
4 August 2016
The Edge of Elfland
Hudson, New Hampshire
Dear Readers,
If you haven't heard the news, there have been new archaeological discoveries at Tintagel in Cornwall, UK. For those who don't know, Tintagel was a place of prominence in Arthurian legend. According to Geoffrey of Monmouth's account, Tintagel was a palace kept by Gorlois. Uther Pendragon besieged the palace, due in part for his love for Gorlois' wife, Igraine. After defeating Gorlois, and with the help of Merlin, Uther and two of his men enter Tintagel Castle disguised as Gorlois and two of his men, and Uther sleeps with Lady Igraine and begets by her his son, Arthur. One of many problems with story, however, is that there had been no evidence of a palace or castle dating to the period of Arthur (fifth-sixth centuries, roughly). This combined with an apparent lack of early Cornish folklore about Arthur has caused many to reject the site as having anything to do with Arthur until Geoffrey Monmouth made the association in the twelfth century. Even the current ruins that are usually seen of the castle date only back to the 13th century, and that castle was likely built, by Richard, 1st Early of Cornwall, in part to shore up the connection between the land and King Arthur. Things, now, however, are beginning to change.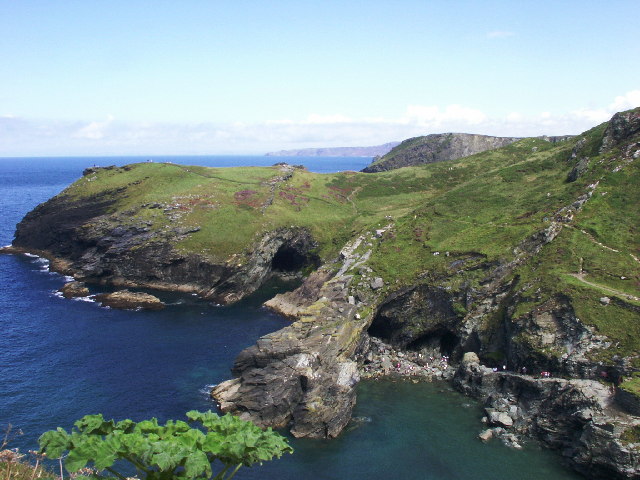 Yesterday, The Independent ran a piece about an archaeological dig at Tintagel, funded by the English Heritage Society who keep the grounds, that has discovered an ancient palace on the site. According to the article, "It's the first time in Britain that really substantial buildings from the 5th and 6th centuries – the very heart of the Dark Ages – have been found." What is more, the evidence suggests that this building was inhabited by people of status based on the pottery and glass that has been discovered:
"The archaeological evidence – scores of fragments of pottery and glass – show that they were enjoying wine from what is now western Turkey and olive oil from the Greek Aegean and what is now Tunisia. What's more, they ate their food from fine bowls and plates imported from western Turkey and North Africa, while they drank their wine from the very finest, beautifully painted French-made glass cups."
This is, of course, not evidence of the existence of Arthur, nor of his conception. Though if you want to know my feelings about Arthur, you can read them here, here, and here. Nevertheless, this is a fascinating discovery and one that ought to make us rethink and perhaps even take more seriously the old myths and legends we have read. In the mean time, I'm going to continue to await Arthur's return and do what I can to rekindle the kingdom of Logres here in the midst of the kingdom of the world.
Sincerely,
David