David Russell Mosley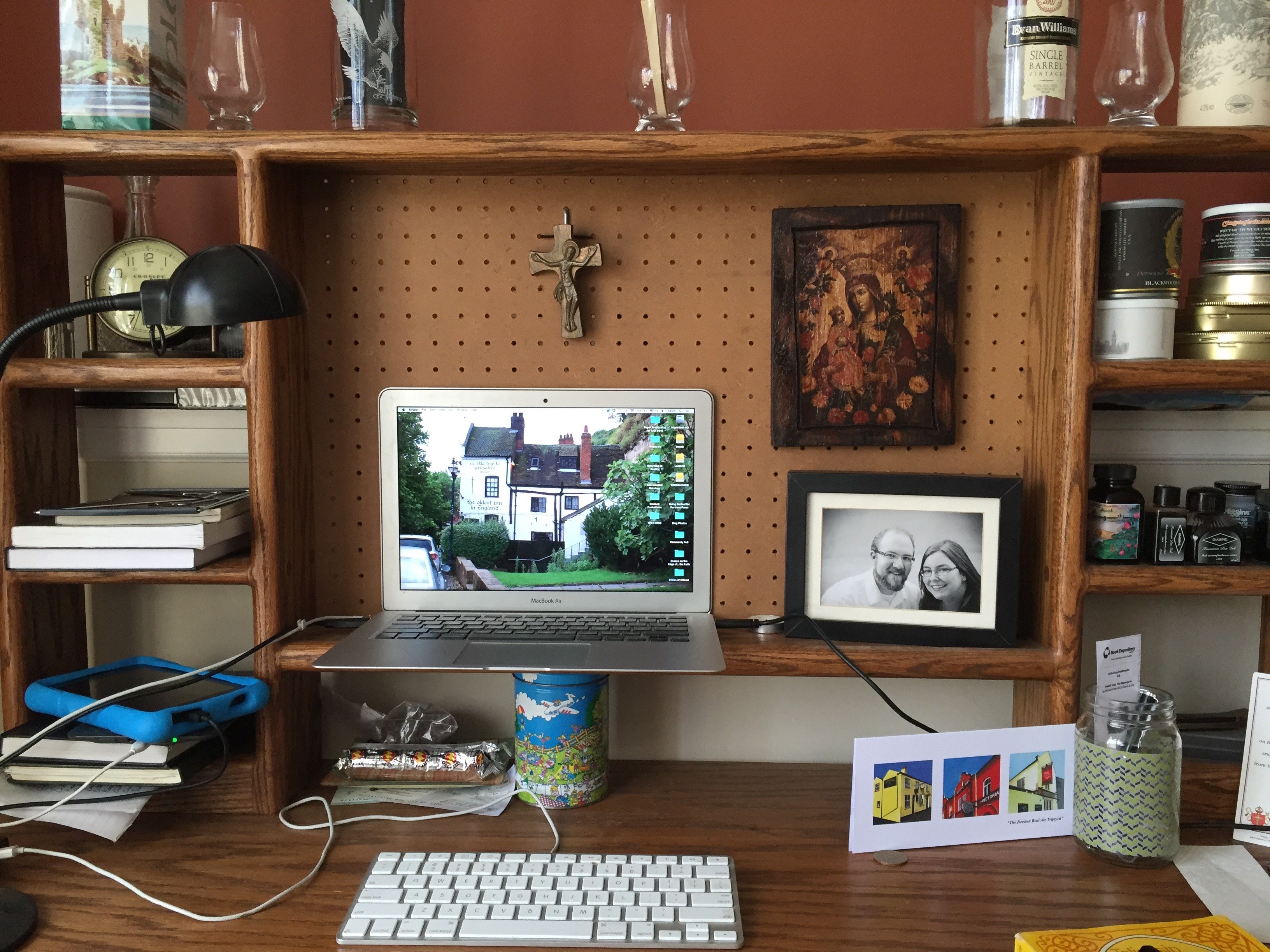 Ordinary Time
16 August 2016
The Edge of Elfland
Hudson, New Hampshire
Dear Readers,
A few years ago, while I was still a PhD student at the University of Nottingham, I made a commitment to make what decisions I could based on what is beautiful. I would walk daily to my desk at the university, a 1.3 mile walk, and I would try to decide my route based on beauty. Sometimes, it meant walking straight through High St. because watching the shops open––so many of them locally owned and run––watching the people on their way to work, smelling the local bakery, and sometimes stopping at Greggs for a sausage roll, was beautiful. It was a beautiful picture of life in Beeston. Other times, I'd take a more scenic route.
Before we moved to our second home in Beeston, my walk would usually take me by my favorite chippy and then on to a bike/pedestrian path. I loved this little path. On either side of me were the tall walls at the bottom of the gardens belonging to the various homes, each one attached to the next. But while the walls kept me from seeing into people's homes, they didn't stop me from seeing and walking beneath their tall trees. There came a point on the walk where it became entirely shrubbery. This was my favorite because it was like being kissed by domesticity before heading out to the busy streets. Sadly, this path was closed as they began work on a railway that would lead from Chillwell to the City Centre (one they didn't finish during my tenure in Nottingham).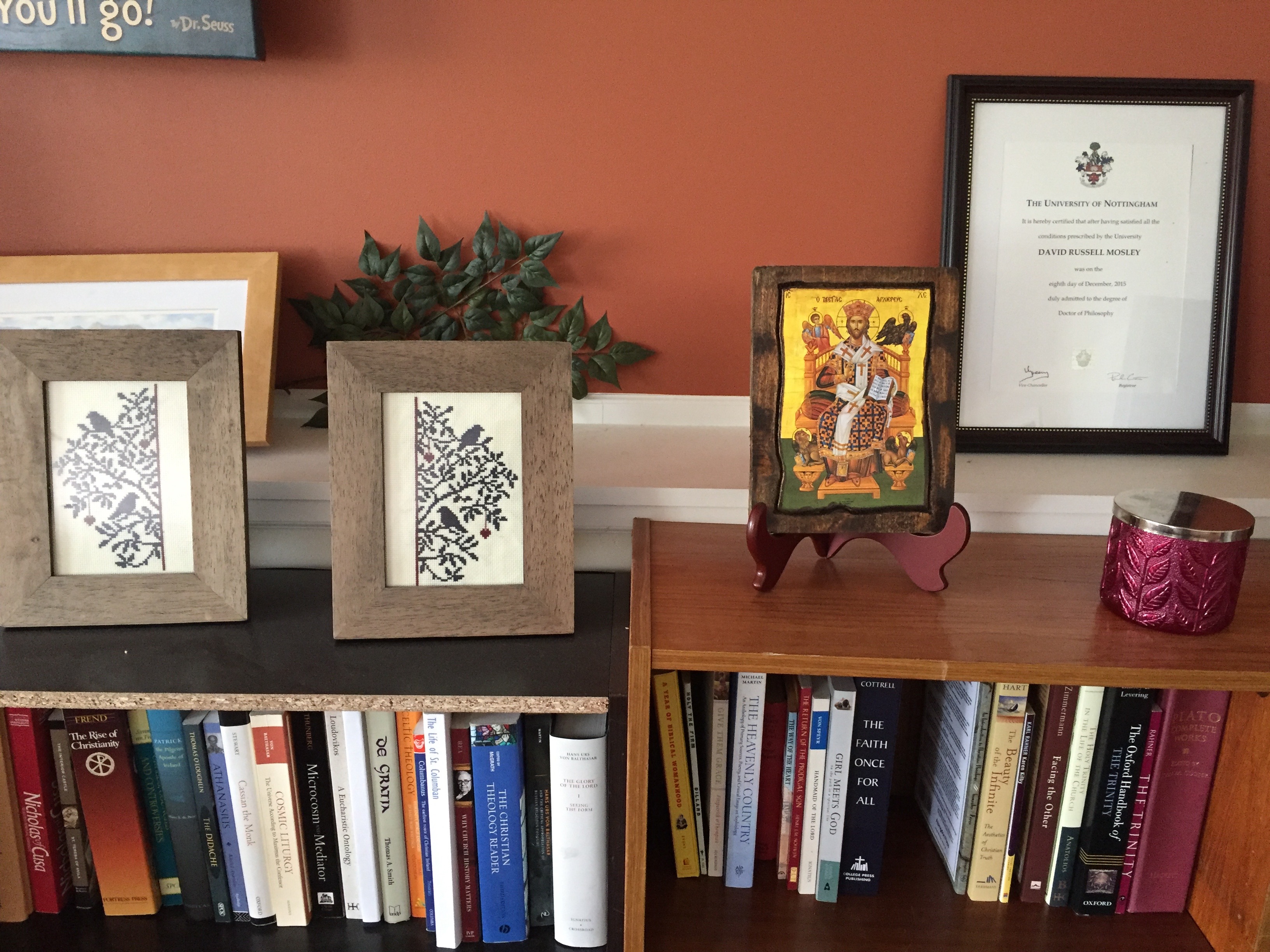 Since we've come back, and really since we've had children, I get out less. I still go on semi-scenic walks, as I've mentioned before, but they're not a necessity, part of my daily routine. So now I try to surround myself with beautiful things.  The other day Chase Padusniak  wrote on Jappers and Janglers about praying with icons. I love using icons in my prayer life, but I also like working in their presence. I try to keep icons around me in the spaces where I spend a lot of time. I do this in part because they are beautiful. Their beauty helps me. When I'm thinking about sinning, as I too often do, I can look to them and be reminded of the stark difference between the beauty they have, and in which they participate, and the ugliness of my sin. When I don't want to be convicted by their beauty I try not to look at them. I try to ignore my crucifix as the beauty of Christ's mangled body convicts me. I actively avoid the eyes of my icons because they're looking at me, not judging me, but convicting me, telling me to look at them and not at the sin with which my mind is entranced, if not my eyes.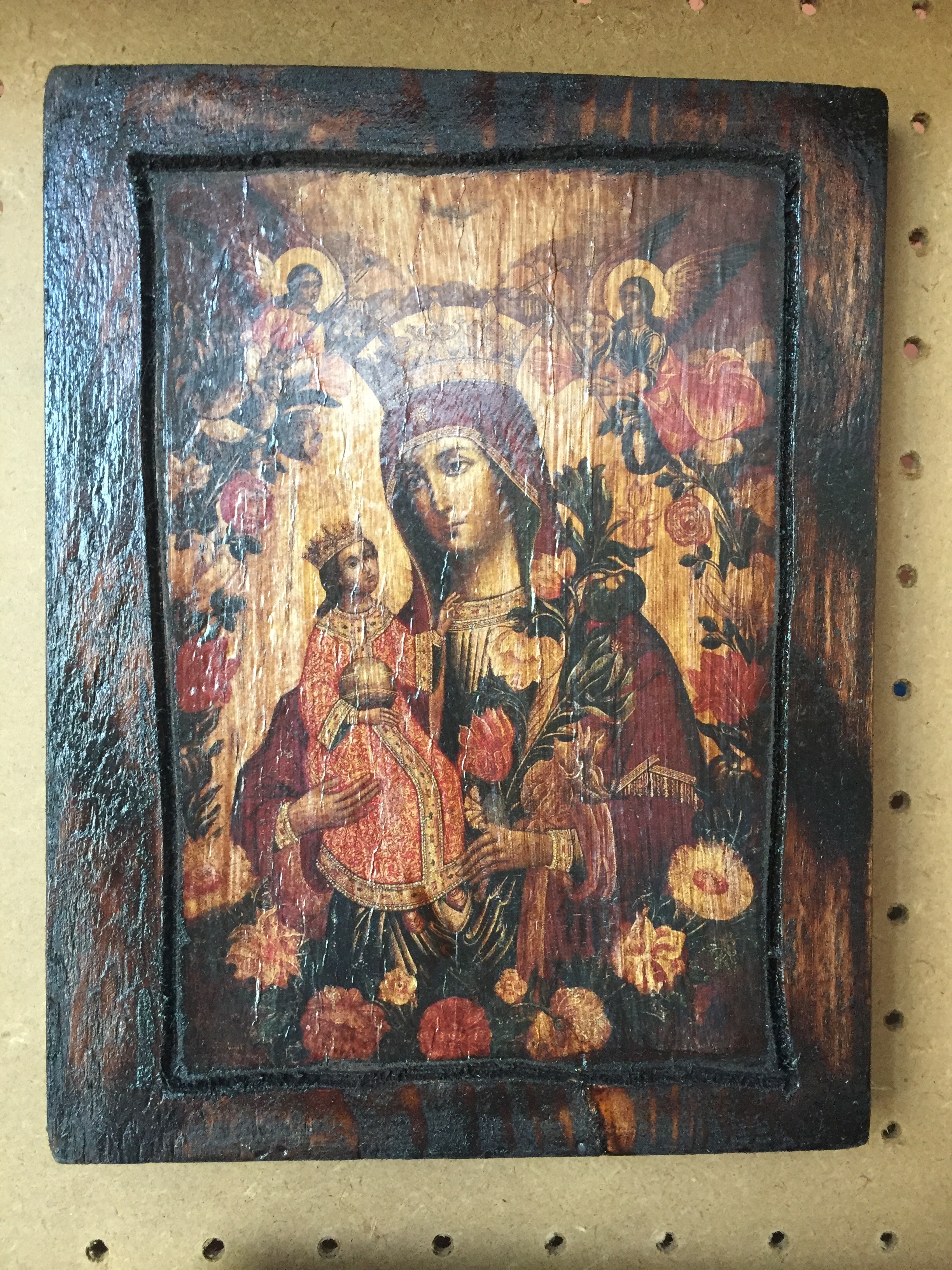 This is one of my favorite new icons. The iconographers who produced it call it The Unwithered Rose. I love this icon. When lust is creeping toward me, the simple (yet ornate) beauty of the Virgin convicts me. Both she and Christ are crowned and angels are surrounding her with a wreath of roses. The roses remind me that God upholds all of creation. It reminds me that Christ has become the ultimate microcosm, that all of creation is now, eternally, united to the second person of the Trinity. It reminds me that Mary is Our Lady of Elfland.
Now, don't get me wrong, I still sin, despite trying to surround myself with beauty. And no amount of beautiful icons or paintings or statues will ever make it so I no longer sin. But it will certainly help. Beauty will help save me. And so, when my mind turns to sin, I try to turn my eyes to Beauty.
Sincerely,
David