David Russell Mosley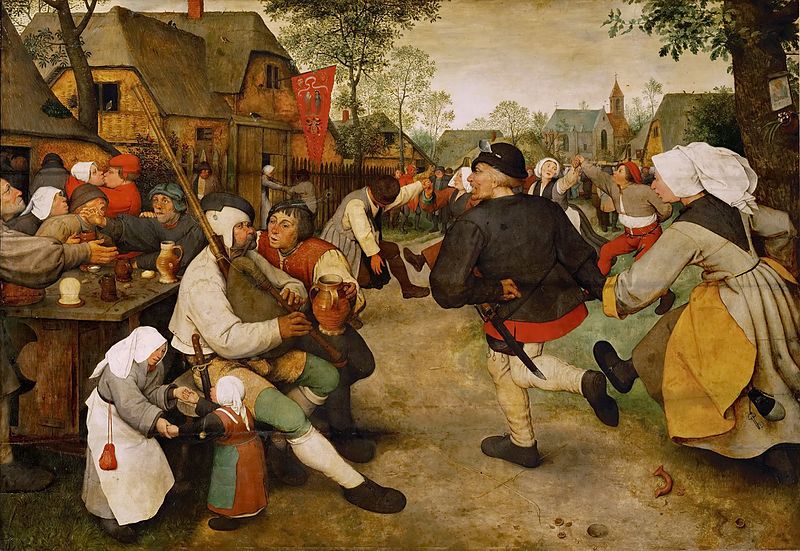 Ordinary Time
30 September 2016
The Edge of Elfland
Hudson, New Hampshire
Dear Readers,
My two letters on politics (Returning to Rerum Novarum and Running Afoul of the Catholic Left and Right) have garnered a fair amount of attention. It helps that Patheos (both the home page and the Catholic page in particular) decided to highlight my first letter. As I mentioned in the second letter, this has caused some interesting push back. I want to write about two other aspects of that pushback today.
In addition to many politically conservative Catholics (for let us never forget that insofar as these words have any real meaning conservative/liberal politics do not necessarily align with conservative/liberal theology) taking umbrage with my call for not voting for Trump (forgetting I had also called us not to vote for Clinton), several people––of various political leanings––came away from my post assuming I was calling us not to vote. Not to vote, it would seem, is the height of political immorality since only by voting can we effect any change. Of course, these readers are attributing something to me that I did not say. You can re-read my letters and you will find nowhere where I suggest we should not vote at all. Of course, I think that is a perfectly acceptable option. I had seriously considered it myself. My own version would have included turning in a ballot that left blank, rather pregnantly, the position of president. As I feel neither mainline candidate worth electing, it stands to reason I wouldn't vote for either and thus wouldn't vote for one at all. That is not, for now, what I will be doing, but that is neither here nor there. We need a Christian political imagination that is not inherently tied to the "American way of life" and that allows us, as Christians, to absent ourselves from various aspects of American life when they conflict with our understanding of reality. Keep in mind, I have found a party for whom I am willing to cast a ballot, but I do not consider the uncast ballot worthless, but a justifiable Christian action in light of present realities.
The second pushback I received, that I want to write about today, is the fact that since (as is most likely) either Trump or Clinton will become president, it is our duty to vote for the least morally objectionable. Perhaps, some of these people might say, in other elections, the blank ballot or third-party vote would be worthwhile, but the stakes are too high with this election. Clinton means war and more abortions. Trump means war (probably) and more racism. So we must vote Trump because he might select pro-life judges that might pass Congress. We must vote Clinton because she's not a racist (probably) and will mean better treatment of the poor and the oppressed. The choice is obvious? Obviously not. I for one am tired of being told I must vote for one candidate to keep the other from winning. I'm not morally obligated to do this. My faith does not require it of me, especially when there are no assurances. I would far rather vote for a Party I know will lose (or cast no vote in protest) knowing that no political leader or party is going to bring the United States to salvation. We will never vote the United States into Christendom (whatever your version of Christendom this side of the eschaton looks like). I'm not saying the transition is impossible, but that it is not the place of politics alone but of the Church to do it.
Again, I see a lack of Christian political imagination as we deal with this upcoming election. We seem incapable of imagining outside of the two party box into which we have placed ourselves. We have to vote for one of the two because one of them will win anyway. Of course they will if this is how we always vote. No change will ever occur if we continue to submit to terrible, corrupt politicians (and businessmen). These men and women are not our best options and it is high time we change that. That will mean some pain and suffering now and that will likely affect people different from me (non-whites, women, etc.) more than it will me. Which is why it will be my job to continue to point out racism and privilege, even in myself, when I see it. But this in no way means I must submit to voting for someone in whom I have no confidence simply because he or she is not the other person. We need a broader, and far more Christian, political imagination before we can ever expect to see real change.
Sincerely,
David