David Russell Mosley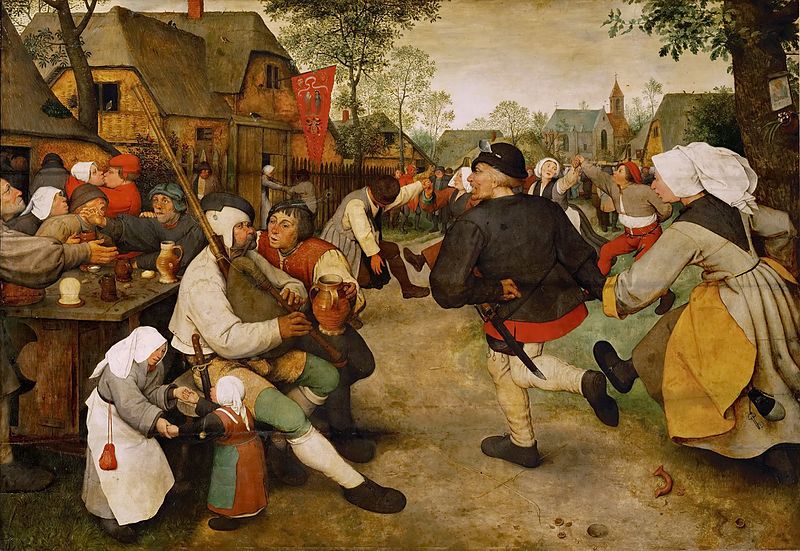 Christmastide
30 December 2017
The Edge of Elfland
Hudson, New Hampshire
Dearest Readers,
There is a poem with which I have long been enamoured, but have not, until recently, sought to understand more. The poem is Richard Corbet's "Farewell Rewards and Fairies." I reproduce here for you in full:
Farewell rewards and fairies
Good housewives now may say,
For now foul sluts in dairies
Do fare as well as they;
And though they sweep their hearths no less
Than maids were wont to doe,
Yet who of late for cleanliness,
Finds sixpence in her shoe?

Lament, lament old abbeys
The fairies' lost command,
They did but change priests' babies,
But some have changed your land
And all your children stolen from thence
Are now grown puritans,
Who live as changelings ever since
For love of your demesnes.

At morning and at evening both,
You merry were and glad,
So little care of sleep and sloth,
These pretty ladies had,
When Tom came home from labour,
Or Cisse to milking rose;
Then merrily went their tabor
And nimbly went their toes.

Witness those rings and roundelays
Of theirs which yet remain,
Were footed in Queen Mary's days
On many a grassy plain.
But since of late Elizabeth
And later James came in,
They never danced on any heath
As when the time had been.

By which we note the fairies
Were of the old profession,
Their songs were Ave Maries,
Their dances were procession;
But now alas they all are dead
Or gone beyond the seas,
Or further from religion fled
Or else they take their ease.

A tell-tale in their company
They never could endure,
And who so kept not secretly
Their mirth was punished sure.
It was a just and Christian deed
To pinch such black and blue;
O how the commonwealth doth need
Such Justices as you!

Now they have left our quarters,
A Register they have,
Who can preserve their charters;
A man both wise and grave.
A hundred of their merry pranks
By one that I could name,
Are kept in store; con twenty thanks
To William for the same.

To William Churne of Staffordshire,
Give laud and praises due;
Who every meal can mend your cheer,
With tales both old and true.
To William all give audience,
And pray you for his noddle;
For all the fairies' evidence,
Were lost if it were addle.
Several versions I have online leave off the last two stanzas, I include them for the sake of accuracy.
I find this poem so very interesting. The first time I read it I assumed Corbet was a Catholic writing in the recently Protestant England. I was half right. As it turns out, Corbet––who lived from 1582–1635––was the Bishop of Oxford and later Bishop of Norwhich in the Church of England! So what on earth is he doing writing what has always seemed to me such a pro-Catholic a pro-Enchantment (if you'll allow me the use of a word which is, even I must admit, rather overused these days) poem?
Well, it turns out for starters that Corbet was noted for his wit and his satire. Is this piece, then, a satire, meant to denigrate the Catholic faith by associating it with belief in fairies? I don't think so. The key, I think, lies in two places: first, Corbet's well documented love of good wine and thus a good time, as well as Corbet's equally well-documented disdain for Puritans. Note the second stanza:
Lament, lament old abbeys
The fairies' lost command,
They did but change priests' babies,
But some have changed your land
And all your children stolen from thence
Are now grown puritans,
Who live as changelings ever since
For love of your demesnes.
Now it is true that Corbet here suggests when priests (then Catholic and thus celibate) were "getting" children on women the fairies changed them out for fairy children called changelings. This is not, I must admit, propitious––though it is funny. But note how the line continues, fairies may have stolen bastard children, but others have changed the land itself, have bastardized the land and now all children seem disconnected from it. Why? Because they have grown into puritans, noted killjoys (at least stereotypically). As much as this stanza drips with satire, I think it is soaked in real lament as well. The abbeys have been changed into demesnes, manor houses (Northanger Abbey my Austen friends?).
I haven't the time, nor the expertise to pick this poem apart line by line or even stanza by stanza. But this is what I will say, Corbett is clearly blending here a kind of satire of the association of Catholicism with folk beliefs as well as an appreciation of the Catholic sensibility as regards feasting and joviality, something in the process of being lost under the puritans. I find it interesting that the nineteenth century Anglican priest, Francis Edward Paget, who would come to be known as a supporter of the Oxford Movement within the Church of England (a movement to re-Catholicize the Church of England) would use William of Churne (the mysterious repository of fairy legends) as a pseudonym for several of his own books dealing with Faërie. This, at the very least, says something to me about the reception of Corbet's poem and thus, possibly, something about the true meaning of it.
I will continue to enjoy "Farewell Rewards and Fairies," now a little more deeply than I have before. I think it hints in just the right way, for if it is a joke it is one that is funny precisely because it is true, that there is some strange connection, some triangle made between the Catholic Church, the land, and Faërie. Corbet, it seems to me, saw a glimpse of this, even if he laughed while he did so. I too laugh, it is absurd, but no less likely to be true.
Sincerely,
David