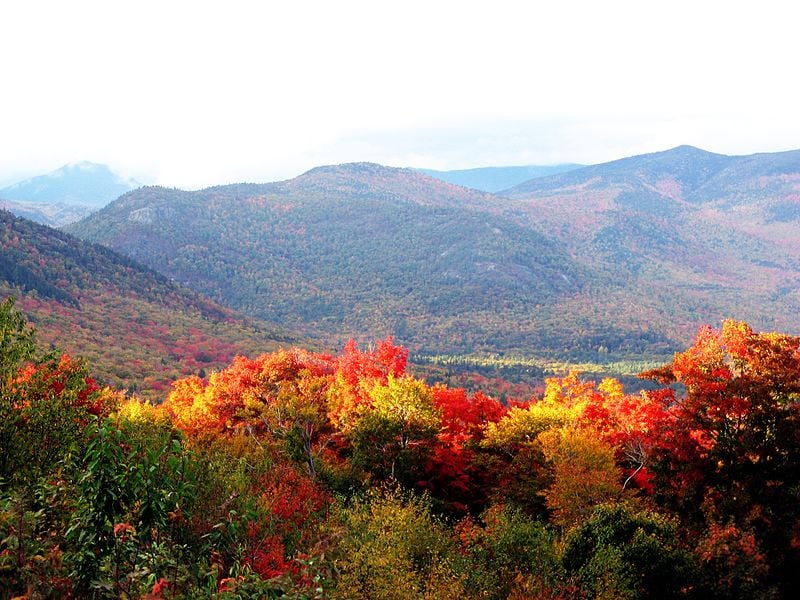 Ordinary Time
28 October 2018
The Edge of Elfland
Concord, NH
Dearest Readers,
Autumn has fully arrived in all of his colorful, blustery, cold, rainy, autumnal glory. I'm not someone who likes change for its own, but I love rhythmic changes. I've been blessed by fate to, thus far, always live in places with real seasons. Spring, however long or short, always gives way to the heat of Summer, the Summer Sun gives way to Autumnal harvests, and, at last, the land goes to sleep in the darkness of Winter. But of the agricultural seasons, Autumn is my favorite.
There are many things I like about Autumn. Especially in the early days here in New England, it is stunningly beautiful. The shocks of orange and gold and red amidst the green of the conifers is sublime. Then, of course, there are the foods that come into season. Apples are ready to be picked and that means fresh apple cider. My only complaint is that I know of no one in our area who takes it that glorious step further and makes what we Americans call hard apple cider. Then there are the squash that come into their own along with the last of everyone's gardens and farms. The Farmers Market is particularly excellent in late Autumn with potatoes, squash, beans, and even a few remaining tomatoes which have survived the early frosts.
Food, as should come as no surprise to my readers, is of course one of the main things I like about any season. Autumn often means sumptuous soups, hot apple cider, wine, beer, scotch (all to ward off the cold or colds). But it isn't just food or the changing colors that delights me. I love the cooler turn the weather takes. I get to wear sweaters, hats, waistcoats, and drink hot drinks. Cuddling and staying in also takes a front seat. The first day we were able to stay in our living room at night was wonderful. But there is more still.
The rise of Autumn comes as the liturgical year ends. We have our autumnal feasts before Advent calls us back to repentance and preparation for the coming of Christ. Now I understand that this connection can only be made in the Northern Hemisphere and only most fully in the more Northern climes (though not too Northern) where there is a proper Autumn. But still, I cannot but believe that all agricultural seasons align in some way with the liturgical ones. If Christ is truly king of the cosmos, and I believe that he is, then it can only be the case that there are no accidents when it comes to how the liturgical year corresponds to the agricultural, no matter which part of the globe you happen to be on.
So, for those who live in climes such as mine, have a happy Autumn. Drink something hot, soothing, and elevating for me. Have a warm bowl of soup or a nice roast made with fresh vegetables. Praise the God of the Harvest and finish off the liturgical year in joy!
Sincerely,
David