…there's a new fashionista in town.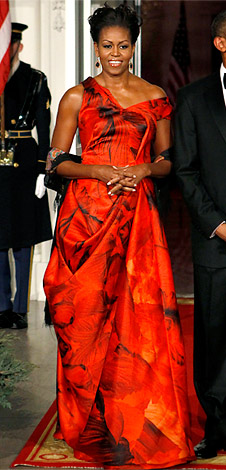 In the last two years, Michelle Obama has taught me one thing: DON'T BE AFRAID OF COLOR.  And lots of it.
For years I thought I would never find other ***fashion hero's to look up to beside Jennifer Lopez & Halle Berry…
but Michelle Obama has done it.
Love.  Love.  Love.
She may even be my new fashion icon.
***(My definition of fashion hero: Someone who I would wear just about anything they wear, just about any day).
Okay, okay, okay with the exception of this little number Miss Lopez wore to perform on New Years Eve at Rockafeller Center…
Um, no.  Not for me.
Anyhey, I'm so smitten with Michelle Obama's fashion.
It's fashion forward, respectable, beautiful, classy & colorful.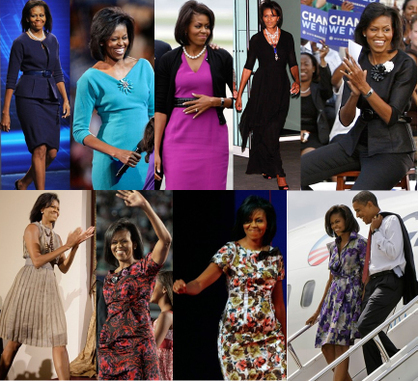 And on top of all that, she's married to my best friend! =)
(I haven't done a post on fashion in so long, and dangee it felt good)
(If I have some time I would absolutely love to do a review of the Golden Globes 2011 red carpet.  Especially since my top 10 2010 award season looks is the post with most of hits of my entire blog.  Weird, eh)?
So, what do you think about our 1st Lady & her colorful fashion choices???
Later gators,