My little baby boy, Rhys is stuck in a rut.  You know the one.  My poor boy has fallen into the death trap that is allowing oneself to be defined by a mistake.  The little punkin made his mistake more than a month ago.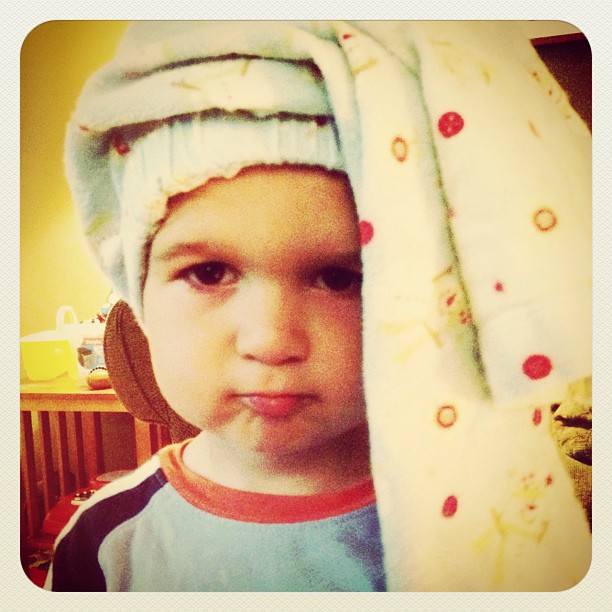 Apparently Rhysie roughly sat on his beloved "Becca-Becca" a super cute 1.5 yr. old at his daycare.  He got a time-out, a talking to and a long debrief about when it's good to sit on other kids -almost never- and when it's not.
The next day when I asked Rhysie how his day at daycare was he responded "good.  I did not sit on Becca Becca today."  How sweet.  And then the next day when I asked he responded similarly:  "I made a good choice and did not sit on Becca Becca."  And then the next day, and the next.  Same story over and over again.
After a couple of weeks of this he finally forgot to regret sitting on Becca Becca until the other day.  While I'm telling him to have a great day and how much I love him he tells me he will not be naughty to Becca Becca.  And that's when I decided I needed to teach the little munchkin what it means to let go.  I looked him right in those big brown eyeballs and said…
You are not the sum of your mistakes!  This mistake does not define you!  You are forgiven.
And I sort of heard myself say it to myself.
And I sort of heard God say it to me as well.
And I sort of started to plan on blogging this story.
And then I laughed when Rhysie looked at me in his very sweet confused face and said, "what, Mama?  What?"  Which, affectionately means 'what the helllz are you talking about, Chick?'  And when I don't answer fast enough he get's louder "what, Mama, WHAT?!"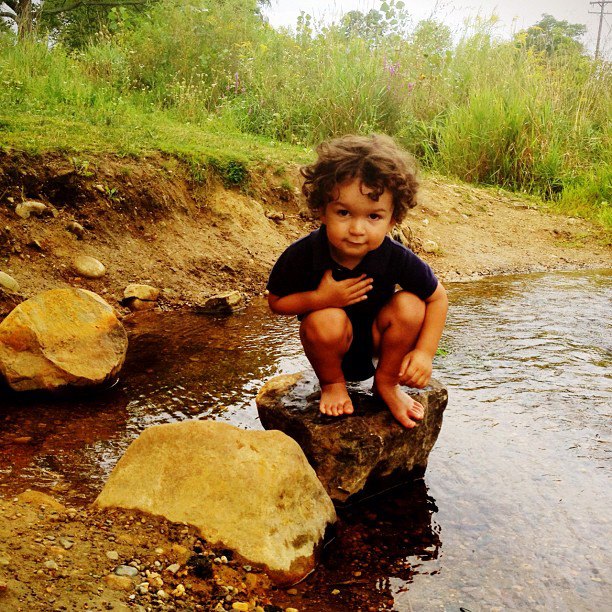 I go on.  "What I mean is, it's over.  Yes, you made a naughty choice but you got your timeout, you asked for forgiveness, Becca Becca forgives you.  It's over.  You don't have to keep telling me everyday, okay?  I know that you are sorry.  You are forgiven."
"What, Mama, what?"
He doesn't get it just yet.  But I do.
I made my mistake, but it's over.  I'm forgiven…
…so often in my head, but just like my little Rhysie-Piece so hard to permeate my heart.