As of Friday night at 8:00 p.m., 96 ordained clergy in the state of Georgia and surrounding regions have signed a petition, pleading to Georgia Governor Nathan Deal to spare the life of Kelly Gissendaner— an inmate on death row, scheduled to be executed Monday, March 2nd, 2015. Gissendaner was denied clemency last Tuesday, and the response from many has been outrage and sadness.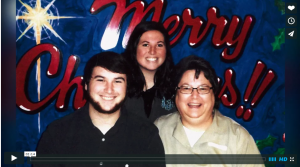 The petition was created by Atlanta-area clergy, seminarians, and professors—including many affiliated with Emory University—in an effort for a "Campaign of Compassion".  The petition describes a unified belief in the sacred nature of human life, and the responsibility to advocate and react to this belief. It goes on to explain Gissendaner as a woman who has accepted full responsibility of her involvement in the murder of her late husband—as someone who knows that her actions can never be justified.
From all accounts Gissendaner has changed her life dramatically over the course of her 18-year incarceration. Prison staff and priests alike applaud her humility and kindness to herself and to others.  In a
short video
of Kelly's own words, students from Emory University's Candler School of Theology read aloud a message of redemption and hope. "I have the capacity and the unstoppable desire to accomplish something positive and to have a lasting impact… I have placed my hope in the God I now know. I rely on the steadfast and never ending love of God."
The life and imminent death of Kelly Gissendaner and the remarkable attempt by so many in the community to overturn her execution, points to a larger complexity in our criminal justice system and beyond. This petition is a call to remove callousness and revenge, and in its place choose forgiveness, mercy and newness of life.
All are welcome and invited to read and consider: Faith Leaders Unite to Call for the Life of Kelly Gissendaner to be Spared.