A little over a month ago, I arrived in Washington, D.C. to begin a Summer Fellowship. My mom came with me to help set up my dorm and get my bearings. On Memorial Day, we joined the throng of people pushing through the humid atmosphere to Constitution Avenue in order to watch the annual Memorial Day parade. The parade included memorials dedicated to all the American wars and featured veterans and active duty servicemen and women as well as orchestras from each branch of the American military. The parade also featured high school marching bands from around the country. I found myself very touched by this aspect of the parade's program. Despite the tremendous heat, heavy uniforms, cumbersome instruments bobbing against their bodies, and the awkwardness that accompanies adolescence, the high school band members displayed commitment and talent. While watching them, I was happy to bask in my own patriotism towards the country where I was born and where I have lived my entire life — a country where I, too, enjoyed a childhood free to take myself and my pursuits seriously. Like them, I had come to Washington, D.C. to further enmesh myself in American gravitas.
I was broken out of my reverie of the glory of good governance when along Pennsylvania Avenue, with the White House still in sight, we noticed a massive blue sign that read, "Coming 2016 . . . TRUMP." Like many others who have beheld it, I had to pause to question what I was seeing: a Trump campaign sign promising his ascendancy to the executive office featured prominently on federal property? I whipped my head around for other clues that a Trump takeover was underway. Upon closer inspection, I noticed the url at the bottom of the sign "trumphotel.com." It was an advertisement for Trump Construction's new hotel at the Old Post Office Pavilion, right alongside some of the nation's most iconic governmental buildings.
When I looked up the project online, I read that according to its contract the building does not have to be open until 2018. Thus, the promise of its completion in 2016 is for effect, connecting Trump's real estate ventures in Washington, D.C. with his bid for president. The sign was even the same shade of blue we have come to associate with his campaign. Trump's profane intrusion in the capital communicated the dominant message of his campaign quite clearly: his will is completely his own. He does not need public office to broker deals with Washington. This is an utterly undemocratic sentiment for a potential president to embody, but an attractive one when suspicions over "Washington insiders" have been whipped into a froth. I suppose to some, the fact that Mr. Trump has no political clout but possesses the means to put his brand so close to the White House signifies how well suited he is to be President.
I, however, was struck by the incongruity between the humility embodied by the members of the high school bands and Trump's crass papering over of an American landmark. His clear overtures to bend Washington to his will seemed even more inappropriate in the context of Memorial Day, a holiday that celebrates the survival of our country's essential institutions and values, at the cost of human life.
Before Trump ran for President he was distinctive for living a lavish lifestyle out of reach for most Americans. The huge TRUMP CONSTRUCTION sign reminded me of this simple fact of his biography. It made me think that Trump does not identify with America, he just singularly benefits from its status as the most successful governmental experiment in the history of the world. He doesn't wish to lead by example but instead live as an exception to the established rules. We observe this in his willingness to alienate broad swaths of society who would feel safer with a temperamentally stable president, and in his praise of notoriously authoritarian dictators such as Vladimir Putin, Kim Jong Un, and most recently, Sadam Hussein. One could easily picture Trump doing away with the Great Seal of the United States in favor of his own boldfaced TRUMP stamp.
Nationhood is a through line that connects the processes of life, death, survival, and collective memory. When we feel connected to our country we see our influence as part of a longer narrative about where we have come from and where we can go. There is a quote that says something like…it is the great inability of a materialistic society that it cannot treasure, care for, admire, adore, cherish, value, revere, respect, uphold, uplift, protect, shield, defend, safeguard, treasure and love her children. Loving the young members of our society does not come without fear and uncertainty, but it empowers us to act responsibly to insure their future. I have yet to see Trump exhibit any care towards America's youth, nor cultivate feelings of indebtedness in his supporters. I thought of those pious high schoolers becoming adults in a world where their country is nothing but a highly moneyed brand. What type of discontented entitlement could this foster? Would children feel similar patriotism if they took a vacation to Washington, D.C. and received a coveted West Wing tour of the Trump Tower?
There is a lovely sense of aesthetics in America's capital, shaped by individuals and preserved by group efforts: grand buildings, soaring music, uniforms that represent military, or in the case of the high school students, towns scattered across the country. Trump's promise to "make America great again," shows the lack of faith he has in an eternal America which moves forward on the backs of the generations that came before it.
Many have observed that Trump's campaign operates on a platform of pessimism. It successfully taps into the disillusionment many Americans feel at their current social and financial positions. His supporters desire a clean break and hope that Trump's unwillingness to conform to democratic fair play will lead to radically improved lifestyles for them and their children. However, Trump rarely displays the foresight necessary to insure his interventions extend beyond his presidency. He barely explains how he will pay for his most foundational campaign promises.
On the other hand, Washington D.C.'s sprawling neoclassical buildings and thoughtful memorials have stood, and will stand, for centuries, before and after Trump's lifetime. Memorial Day gives meaning to the triumphs and sacrifices that have insured America's greatness over centuries. The 15-18 year old teenagers playing their instruments on a boiling hot day knew that. It strikes me that Trump would rather plaster his fascist iconography on top of a beautiful building, while claiming we are no longer "great," than show respect for the responsibility and enduring legacy of the United States of America.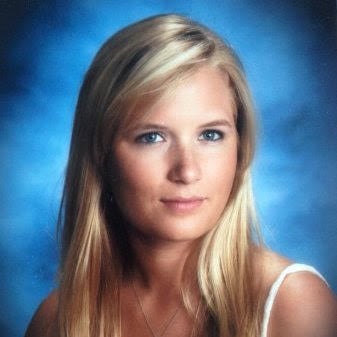 Allison Harrington is a Summer Fellow at Eleison Group, a faith-based political, governmental, and non-profit consulting firm; she is currently pursuing a master's degree in Theological Studies from Harvard Divinity School and holds a bachelor's degree in American Studies from Tufts University. She is interested in American religious history and the intersection of faith and politics.