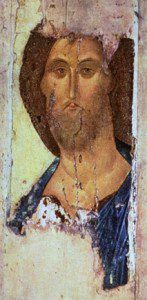 The greatest commandment is love.  We are called to love God and neighbor (Matthew 22:37-40).  Christian ethics, theology, and philosophy start here.  It is the purest, truest Christianity.  In the Wisdom of Mystical Love (WML) brought by Jesus is found the complete dogma, doctrine, and tradition of the church.  This mysticism enables us to be "made perfect in one."  It is deification in unity with God (John 17:22-23). 
Despite what seems to be a very clear revelation about Mystical Love, its understanding and application in daily life causes division within God's family.  Love withheld, offered conditionally, given as so-called tough love, or used to disguise what some would call discrimination is defining the Christian witness.  It is the antithesis of Christ's revelation. 
Disagreements develop among Christians because priorities to love God and one another are lost or injustice is met with complacency.  Cutting taxes, for example, is political posturing and a cultural expression that sometimes uses religious gloss.  It is a shift in Christian priorities.
Christian progressivism is in part a reaction to the political conservatism of Ralph Reed, Rev. Jerry Falwell, and Rev. Pat Robertson that arose in the late 1970s and early 1980s.  Complacency by the religious establishment in post-colonial Central and South America gave way to Liberation Theology.  Feminist Theology developed due to the documented mistreatment and marginalization of women by a male dominated church.
Rev. Dr. Martin Luther King Jr. not only rallied people against a political establishment, but also challenged an indifferent religious one.  Many years later Archbishop Desmond Tutu did the same in South Africa.  Both lived faithfully, courageously, and were grounded in theology at a time when religious authorities thought them nothing more than dangerous provocateurs.    
Similarly, Christian progressivism is theology and social movement.  As theology it is in the words of St. Anselm an attempt to "understand what we believe."  And it reflects a social activism that must go beyond a theological exercise to be relevant.  In its activism, however, it must guard against compromising its ethics and theology by helping in any way to weaken the wall between church and state.
Christian progressivism is as conservative as it is dogmatic, doctrinal, and traditional in emulating Christ.  Jesus challenged disciples to leave spiritual safe zones.  Although the special love Christ revealed existed before time, an existing social, cultural, and religious order felt threatened after he shared it.  The entrenched religious authority resisted Christ's revelation because it would not re-think some long held views.  To do so could undermine their place in society.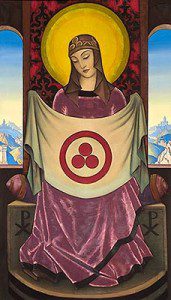 It is through the Holy Spirit (Holy Sophia/Divine Wisdom) that Jesus revealed and taught that everyone possesses the Wisdom of Mystical Love.  But to share, nurture, and embrace this mysticism requires courage.  "The wind blows where it wishes, and you hear the sound of it," John 3:8 teaches.  "…you hear the sound of it, but cannot tell where it comes from and where it goes.  So is everyone who is born of the Spirit." 
No one can love fully and completely without being taken by the
Spirit (Sophia)
beyond a zone of spiritual comfort.  The
Holy Spirit (Holy Sophia)
does as she pleases and we find ourselves pushed into confusing, unexpected, and uncomfortable places regarding how we worship, know God, and nurture relationships with one another.  An entire generation of Southern Baptists who biblically justified segregation with theology had to re-think their positions.  Did God change in the process?  No.  They changed.
It's cursory and simplistic to define any Christian theology or movement primarily by a single issue like marriage equality or support for traditional families.  If there is a single issue to be used then it should start with Mystical Love.  Yet this love has been coldly institutionalized, opportunistically politicized, and over intellectualized.  Love intended to empower has been used as a crass tool and sometimes a weapon to control the soul and justify hierarchical power.  Christ's love becomes illusive, disempowering, and out of reach.
Christians become inclined to talk at one another if at all.  Or they talk over each other's heads using the media to make a point.  Although conflict and disagreement divides, it also provides opportunities to learn from one another with open hearts, open minds, and the humility to admit that the Holy Spirit (Holy Sophia) could be sharing a new revelation that is intended to unite and educate.  
Conflict and disagreements set the stage for healing, learning, and stronger community.  Christian progressives have long championed environmental respect as a means to be spiritually united with the Creator's Creation.  Although the reasons may be different, "green theology" is garnering a wider interest and acceptance among Christian conservatives. 
Churches that promote themselves as "welcoming" communities raise a larger question that all Christians – conservative, mainline, and progressive should ask – Aren't all Christian churches welcoming?  Why the need to proclaim it?  Would Jesus make someone feel unwelcome?  Are some churches making sisters and brothers Created by the same Creator and equally loved by God made to feel unwelcome in any way? A recommitment is needed to the wisdom and mysticism of love.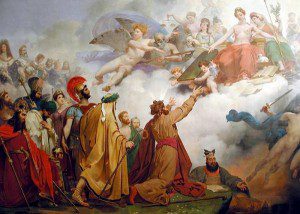 There is much to learn from fears, differences, and insecurities.  Perhaps they're heaven sent to spark greater dialogue among Christians.  They could be a challenge to become better Christians.  Maybe the Holy Spirit (Holy Sophia) is at work using conflict to help (John 14:16), prod us to discernment (Proverbs 7:5), and toward the path to peace with sister and brother lit before us (Proverbs 3:19).  Christians are not to hide behind faith.  They are called to act on it no matter where the wind takes them.
Paul is author of Crucifying Jesus and Secualrizing America – the Republic of Faith without Wisdom.
© Paul Peter Jesep 2011