"We just don't want this definitive religious freedom to be at the mercy of some government whim," Archbishop Timothy Dolan of the Catholic Archdiocese of New York said of his opposition to same-sex marriage.  He is among the faith leaders concerned that religious freedom is at risk. 
If prohibiting same-sex marriage protected religious freedom as understood by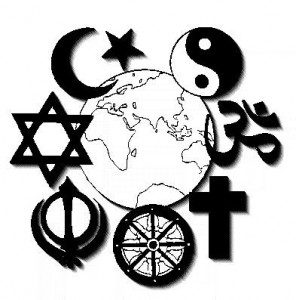 the Catholic leadership, why is it at the same time a denial of religious freedom for, as one example, the United Church of Christ (UCC)?  In 2005, the UCC passed a resolution titled Equal Marriage Rights for All.  What about the many individual Christians from several denominations who support marriage equality?  Would their religious freedom be compromised if the official Catholic view prevailed?
In addition, many Catholics disagree with official teachings on homosexuality.  According to the respected Public Religion Research Institute 43% of Catholics polled support marriage equality and 31% prefer civil unions.  Almost three-quarters of Catholics polled supported some level of recognition of committed same-sex relationships.  New Ways Ministry, founded by Fr. Robert Nugent and Sr. Jeannine Gramick, is one of several Catholic organizations specifically dedicated to the inclusion of and social justice for the gay and lesbian community.  What about their religious freedom?   
Shouting too often that the sky of religious freedom is falling every time justice is pursued begins to sound a bit like Chicken Little.  In Illinois it has become a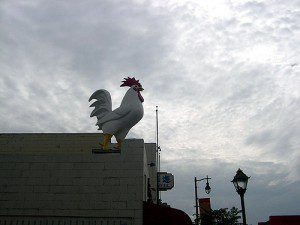 dark comedy of the absurd.  The Catholic Diocese of Belleville is complaining that a recent jury award to a former altar boy abused by a priest threatens "religious liberty."  
Despite raised voices regarding religious freedom no one has recommended that faith groups lose their lucrative tax exempt status, religious school curriculums be rewritten by the Department of Education, or that government change church dogma, doctrine, and tradition.  No one has suggested that the government regulate times of worship, determine clerical fancy dress, edit religious publications, require same-sex blessings, let the FBI listen in on private prayer, decide what can be taught in weekly sermons, or ban the sale of half-tub Mary for the yard and plastic dashboard Jesus for the car.  
Swirling around this debate are broader questions yet to be asked and discussed:
– What is religious freedom? 
– When specifically is an individual or a denomination's religious freedom threatened?  If civil and religious law are kept separate is there actually a problem? 
– Does the religious freedom of individuals trump the views espoused by hierarchy or those in positions of religious authority? 
– How is the religious freedom of one group compromised and the other protected if, as one example, marriage equality becomes law? 
– Has there been too much blurring of the line that must separate church and state? 
Sometimes it seems as if we're watching Dostoevsky's the "Grand Inquisitor" in the novel The Brothers Karamazov as he complains to Christ about the Savior's return.  The Inquisitor is annoyed, like some religious leaders might be today, by the inconvenience of having Jesus back in person.  The Inquisitor feared becoming irrelevant.  After all what's the need for religious authority other than Christ? 
Church attendance continues to drop among Catholics, United Methodists, Southern Baptists, and others, yet millions still search for God outside organized religion. 
Perhaps the most important questions in the context of religious freedom are:
– Who is responsible for the hunger leading so many to leave childhood religions to wander in the spiritual desert? 
– What keeps those who never had a real religious home, but who hunger for one from exploring a mainline denomination? 
– Why do so many feel unconnected with those in positions of spiritual authority who are most concerned about religious freedom?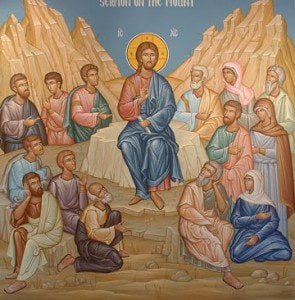 Despite institutional obstacles the quest for God, truth, and holiness is stronger than ever.  Re-thinking how a faith journey should be supported by the clergy, however, could be on the verge of needed and dramatic change.  Maybe that's where the real religious freedom will be experienced.  No middle man. 
© Paul Peter Jesep 2011
Paul is author of Crucifying Jesus and Secularizing America – the Republic of Faith without Wisdom.