America throws away people, especially young offenders who often project or act out because of untreated behavioral health issues or from abuse experienced physically, spiritually,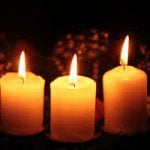 and emotionally growing up in dysfunctional homes. They later become guests of the state. This is not to excuse or rationalize the pain people cause one another. It's an effort to understand.
In another life, I participated in a volunteer program to meet with residents of a county jail in Maine. Each resident had to request a weekly visitor with whom to spend an hour each week and talk about anything the person wanted. The volunteer never preached or evangelized about his or her faith.
What was usually encountered were intuitively bright young people from broken homes, struggling with chemical addiction placed in an environment ill-equipped to address childhood abuse, psychological trauma, and the absence of basic life skills. They had no role models. Frequently no one cared. Family and friends that did care were often prevented from visiting because they didn't have access to basic transportation.
Hence, the volunteer visitor program played an important role in a resident's rehabilitation. Because someone took an interest by doing something as basic as having a regular in-person conversation to reaffirm the individual's dignity and personhood, the recidivism rate for those wanting a regular visitor dropped by over fifty percent. The residents also positively influenced the visitor.
Shortly after leaving Maine, I joined with others to participate in a pen pal program for persons in jail. Every year the folks who ask to be on the list get a birthday card, holiday card, and occasional letters.
What does someone say or write in a card or letter to an individual treated with little respect and frequently worried about personal safety? The residents want to have a "conversation".
One of the best pieces of pastoral advice ever received came from an Anglican priest. He shared, "Sometimes you keep quiet and just be a presence which can make all the difference." There are no answers or very good responses to certain events and situations. Sit and listen.
Although sending a card or letter is a form of being present, there is still the matter of content. It's not the same thing as being physically available and offering a reassuring smile or showing you're listening through body language.
What do you say in a letter to be present?
"I danced through the Berkshires or Green Mountains and sang the 'The Hills are Alive with the Sound of Music'?" "I had a great time at the opera and museum this weekend." "Stiff upper lip and carry on and parole is just around the corner."
Of course not. You try to listen. But how?
This year writing short notes in Christmas cards became a bit easier. It may have been sparked by a friend mentioning he puts a candle as a place holder in a nativity crib until Christmas Day to remind and symbolize Jesus is the light of the world.
As Christians we're all called to be lights for others throughout the year.
In this year's Christmas card to jailed residents on my list they were reminded of their importance and specialness. They were gently told they had the potential to be a light for others in a harsh environment. Even those who lost their freedom while suffering the indignities of a primitive "correctional" system that marginalizes human dignity could  empower others with a kind word or compassionate gesture.
Yes, even in the brutal world of corrections there can be goodness originating from the very residents for which incarceration is used.
Paul Jesep is an attorney, ethics consultant, corporate chaplain, and author of Lost Sense of Self & the Ethics Crisis.