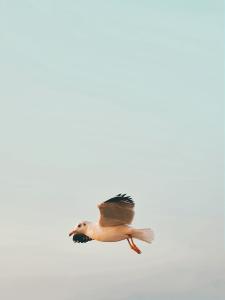 Little things fall away 
as big things become more clear. 
I can no longer open jars 
or carry two grocery bags at once. 
But I can perch like an eagle  
on the edge of the vastness 
in any given moment. 
I now walk into the kitchen 
and forget what I was after. 
But I can recite Basho's instruction 
to Kikakou in 1689 and join 
their conversation. 
I now stop near the top of the hill 
because my hips burn. 
But can see directly into the soul 
of anyone who has been loved  
or broken open. 
And I can wake in the night  
with a sudden fear of death. 
But can quiet that fear with  
the ancient chorus humming  
in the wind. 
It's as if my body is a nest 
and my soul is a bird 
who has waited a lifetime 
for the moment 
it can fly away. 
A Question to Walk With: Describe what aging feels like to you.  
This excerpt is from my book of poems in progress, Suchness.  
You can follow Mark on Facebook and Instagram.  
For more information about Mark's books and upcoming events, visit MarkNepo.com and ThreeIntentions.com.  
Information about his upcoming webinars, can be found at Live.MarkNepo.com. 
Sept 8-10: Mercy by the Sea, Madison, CT, Falling Down and Getting Up: An Experiential Weekend and International Book Launch and Signing. (web link) 
Sept 15-17: The Sophia Institute, Charleston, SC, Falling Down and Getting Up — Discovering your Inner Resilience and Strength. (web link) 
Jan 7-13, 2024: Global Journeys in Guanacaste Costa Rica, Saying Yes to Life: The One Life We're Given — A Weeklong Retreat. (web link )