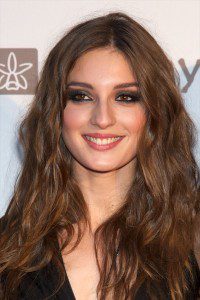 Cameras have started rolling on Exodus!
The Spanish website Fotogramas reports that an actress has been hired to play the wife of Moses, and along the way they mention that production on the film began yesterday in London. So… this is really happening!
The actress in question is María Valverde, whose credits include the British movie Cracks (2009), directed by Ridley Scott's daughter Jordan. Valverde will get to work with the elder Scott in December, by which time the production of Exodus will have moved to Spain.
Fotogramas does not say which of Moses' wives Valverde will play, but it's probably a safe bet that the wife in question will be the Midianite daughter of Jethro whose name in English has been translated variously as Zipporah, Tzipora, Sephorah and so on. And if the Google translation of the Fotogramas article can be trusted, the website also claims that "the time span of the character" will cover "10 years and two different ages."
Previous actresses who have played Zipporah, under one name or another, include Yvonne De Carlo (The Ten Commandments, 1956), Irene Papas (Moses the Lawgiver, 1974), Sonia Braga (Moses, 1995), Mia Maestro (The Ten Commandments, 2006) and the voice of Michelle Pfeiffer (The Prince of Egypt, 1998).
(Moses' other wife, a Cushite, is mentioned briefly in Numbers 12 and has been virtually ignored within the Moses-movie canon, though the 1956 version of The Ten Commandments does include a brief scene — inspired by a story in Josephus — in which the princess of an Ethiopian nation conquered by Moses flirts with him, thus causing the Egyptian princess Nefertiri to be jealous of her.)