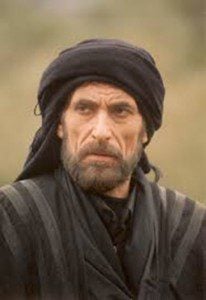 Here's another bit of casting news for Ridley Scott's Exodus — and one that doesn't seem to be reflected on the movie's IMDb page yet.
The Syria Times reports that Ghassan Massoud, who previously played Saladin in Scott's Kingdom of Heaven (2005), has just finished playing one of the Pharaohs' advisers in Scott's life-of-Moses movie. This is how the Times describes his character:
Sometimes, he is silent, satisfied with watching everything in an observer's eye, and other times he talks and gives Ramses advices when necessary. His silence is wanted to be as effective as his talk.
The Pharaohs in the film are Ramses, played by Joel Edgerton, and his father Seti, played by John Turturro. Also, the older Pharaoh's wife is being played by Sigourney Weaver, while his daughter Bithiah is being played by Palestinian actress Hiam Abbass. As you can see, the casting on this film has been ethnically… eclectic.
Hat tip to commenter "KEN", who also noted in one of his recent comments that the Ben Kingsley character, who was originally described as "a Hebrew scholar", will apparently be the father of Joshua, according to an interview given two months ago by Aaron Paul, who is playing Joshua himself. In the Bible, Joshua's father is called Nun, but there is no word yet on what the father in the movie will be called.