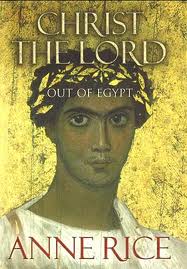 The long-gestating film adaptation of Anne Rice's Christ the Lord: Out of Egypt may finally be happening.
Deadline reports that five production companies (and one distributor) have come to an agreement on the financing for the film and will start shooting it in Italy on September 15. That's four months from now. Cyrus Nowrasteh, director of The Stoning of Soraya M. (2008), will direct the film from a script he co-wrote with his wife Betsy.
The film will be shot partly at the Cinecittà Studios in Rome and partly in the region of Matera, a southern Italian town that has been used as a location for other Bible movies such as The Gospel according to St. Matthew (1964), King David (1985), The Passion of the Christ (2004) and The Nativity Story (2006).
The book takes place when Jesus is a boy and his extended family makes the journey back to Nazareth after hiding in Egypt for several years. The film is one of at least three projects currently in the works about the "formative years" of Jesus, the others being the Fox miniseries Nazareth and the Lifetime TV-movie The One.
Last year it was reported that FilmDistrict had acquired distribution rights and was planning to release the film in March 2015; however, the distribution rights have since passed to Focus Features and no date is specified, though Focus is reportedly "planning a wide U.S. release". For more information on the book and its long, complicated journey to the silver screen, follow the links here.