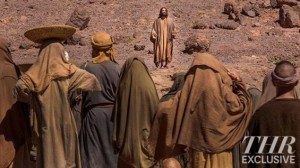 The National Geographic Channel's adaptation of Bill O'Reilly's Killing Jesus is now filming in Morocco, and thanks to The Hollywood Reporter, we now know who many of the actors are — and they're an eclectic bunch, to be sure.
In keeping with other recent efforts to depict Jesus as something other than a blonde-haired, blue-eyed European, the part of Jesus will be played by Haaz Sleiman, an actor born in Lebanon who is perhaps best-known for playing a Syrian immigrant in Tom McCarthy's The Visitor.
Herod the Great, on the other hand, will be played by Kelsey Grammer, who doesn't seem like a particularly Middle Eastern kind of guy to me. (The fact that he's best known for his comedic roles on Frasier and The Simpsons doesn't help!)
Apart from that, the cast includes at least four Bible-movie veterans.
John Rhys-Davies, who played Nestor in The Nativity (1978), Silas in Peter and Paul (1981), Mordecai in One Night with the King (2006) and Caiaphas in Saul: The Journey to Damascus (2014), is playing Caiaphas's father-in-law Annas.
John Lynch, who played Sagan in The Passion (2008) and Gabriel in The Nativity (2010), both of which were produced by the BBC, is playing Nicodemus.
Stephanie Leonidas, who played Rahab in The Bible (2013), is playing Salome.
And Vernon Dobtcheff, who played Herod's priest in Peter and Paul and Flavius Sabinus in A.D.: Anno Domini (1985), is playing Isaiah, "the prophet who King Herod claimed came to him in a dream and prophesied his death".
That last detail is interesting, as Isaiah is quoted quite a bit in the New Testament, and he has been mentioned and even depicted in other Jesus films as well.
Pier Paolo Pasolini added a quote from Isaiah to The Gospel According to St Matthew (1964) — a film that was supposed to take all of its dialogue straight from Matthew — and figured he'd get away with it because Matthew quoted Isaiah so much anyway.
In Jesus of Nazareth (1977), Nicodemus quotes the "suffering servant" passage from Isaiah 53 — which Christians have interpreted as a prophecy about Jesus and his death since at least the Book of Acts — while watching Jesus die on the cross.
The Passion of the Christ (2014) opened with a title card that quoted that passage.
And Martin Scorsese had a cameo as Isaiah, who appears to Jesus and shows him the suffering servant passage, in The Last Temptation of Christ (1988):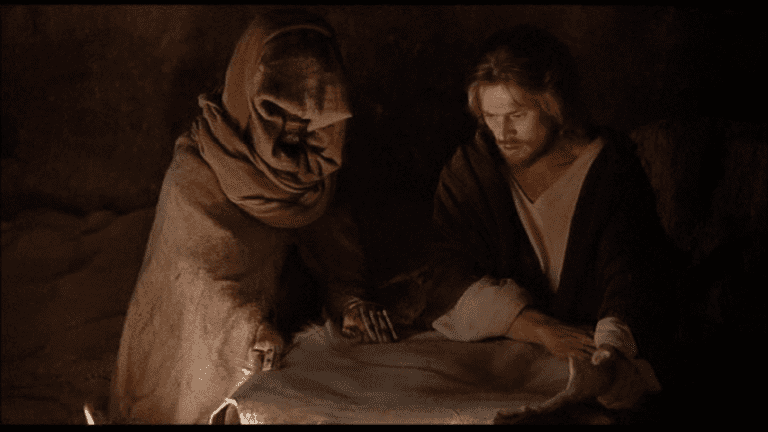 However, all the previous films I can think of that invoked Isaiah did so to underscore how the life of Jesus had been prophesied centuries in advance. It would be… odd… if this film brought Isaiah into the picture only to make a prophecy about Herod.
Who knows, though. Maybe he'll make more than one prophecy. We shall see.
Here are the other actors announced today:
Stephen Moyer — Pontius Pilate
Tamsin Egerton — Claudia, wife of Pontius Pilate
Eoin Macken — Herod Antipas
Emmanuelle Chriqui — Herodias
Rufus Sewell — Caiaphas
Abhin Galeya — John the Baptist
Alexis Rodney — Simon Peter
Aneurin Barnard — one of the disciples named James
Joe Doyle — Judas Iscariot
The IMDb page for this miniseries has not been updated yet, but it does list a few other actors who were not mentioned in today's story:
Yousef 'Joe' Sweid — Joseph
Nicholas Jacob — Joshua
Waleed Elgadi — Saul
Dan Mor — Sillaeus
Anas El Baz — Another Man
Killing Jesus is set to premiere sometime next year.
As it happens, there is another Bible-themed TV show shooting in Morocco right now, namely A.D., the first episode of which is set to air Easter Sunday i.e. April 5 — and the producers of that show haven't revealed their cast yet. Hmmm.