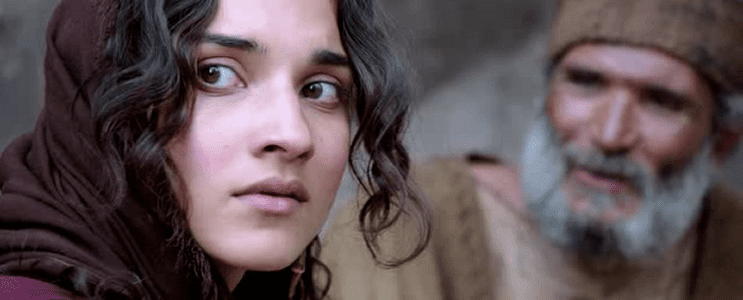 Four films set during the life of Jesus are due to appear in theatres sometime this year. And there are other films about Jesus, Paul and Pontius Pilate in development, too. Now comes word that a movie about Mary Magdalene is in the works, as well.
Deadline reports that Universal Pictures International Productions and See-Saw Films are teaming up to produce an as-yet-untitled film about the woman who is known in some Christian traditions as "the apostle to the apostles". Says Deadline:
The untitled project is set to be an authentic and humanistic portrait of one of the most enigmatic and misunderstood spiritual figures in history. . . .

Garth Davis will direct the new movie from a script by Helen Edmundson & Philippa Goslett. Production is set to begin this summer for an anticipated release in 2017. See-Saw's Iain Canning and Emile Sherman, who have grown from strength to strength ever since they conquered the box office and awards season with The King's Speech, will produce. David and See-Saw already have the feature Lion, starring Rooney Mara, Nicole Kidman and Dev Patel, coming down the pipeline. They also worked together on the TV series Top Of The Lake. . . .

"Mary Magdalene is a strong character, who was so unique in her time, and her story will give audiences a chance to experience the cultural turbulence, human passions, and devotional beliefs that set in motion so much of modern history," Kujawski and Walak told Deadline. "We are thrilled to partner with Iain and Emile at See-Saw on this project, who have a track record for developing compelling material with a focus on quality. We're certain that Garth's artistic vision will deliver an incredibly powerful new perspective on one of the world's most well-known origin stories."

"We're delighted to be beginning a new production relationship with Universal Pictures International Productions on Mary Magdalene," added Sherman and Canning. "Peter Kujawski and Robert Walak were instantly taken with the material and director Garth Davis' approach to the material. The story of Mary Magdalene's life and legacy has not been fully explored on film and so we look forward to working with UPIP and bringing this exciting story to the screen." . . .
There isn't a whole lot about Mary Magdalene in the Bible, so there isn't a whole lot to "fully explore" there, per se. We know this much from the Bible:
She was one of several female patrons who traveled with Jesus and the Twelve around Galilee. (Mark 15:41, Luke 8:1-3)
Jesus cast seven demons out of her. (Luke 8:2)
She was one of several women who witnessed the crucifixion. (Mark 15:40-41, Matthew 27:55-56, John 19:25; cf. Luke 23:49)
She was one of two women who watched Joseph of Arimathea bury Jesus in the tomb. (Mark 15:46-47, Matthew 27:59-61; cf. Luke 23:55)
She was one of multiple women who were met by an angel and/or Jesus at the empty tomb (Mark 16:1-8, Matthew 28:1-10, Luke 24:1-10), or she was the only woman who met the angel and Jesus at the empty tomb (John 20:1-18).
So she's an integral part of the death-and-resurrection narrative. But before and after that pivotal weekend, there's not a whole lot to hang a story structure on.
All of which just makes me curious to see how the screenwriters have fleshed her out.
Here's hoping they at least haven't made the mistake, which is all too common in the Western traditions, of thinking that Mary Magdalene was a prostitute.
Last year I interviewed Chipo Chung, who played Mary Magdalene in A.D. The Bible Continues. She had some great insights into the character. Check 'em out here.
— The photo above is of Amber Rose Revah playing Mary Magdalene in The Bible.