The actors who played Jesus in the 1925 and 1959 versions of Ben-Hur not only had to keep their faces hidden from the cameras, they weren't even acknowledged in the movies' credits. But the new version of Ben-Hur is putting Jesus front-and-centre — and the actor who plays him now has a 42-second featurette all to himself.
Here is the featurette, which focuses on actor Rodrigo Santoro:
Note how the featurette seems to show Jesus talking to Judah Ben-Hur long before the point where they first meet in the novel and in the earlier films (given the length of Judah's hair, it seems that he has not been arrested and sent to the galleys yet).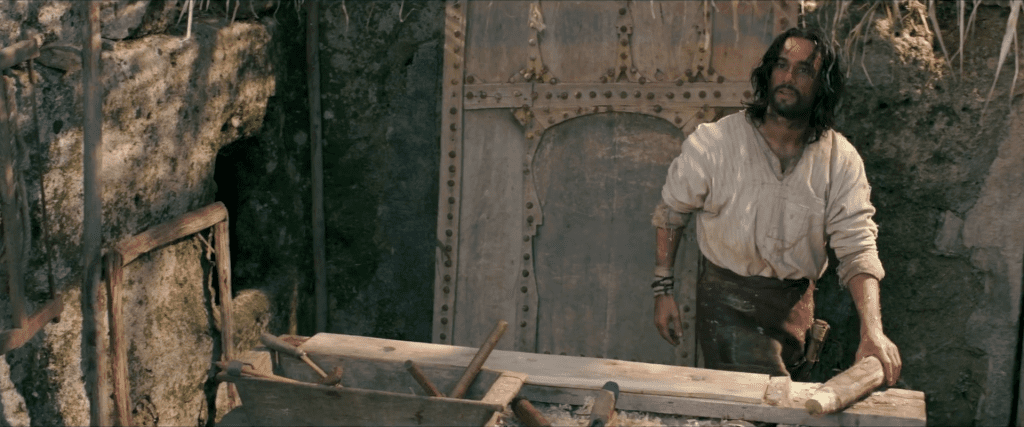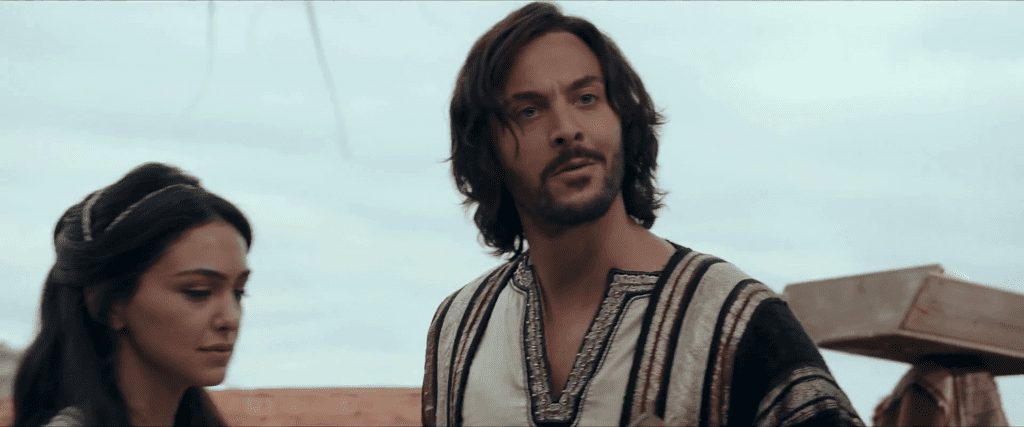 Dialogue-wise, in this scene Jesus says, "God is love," and Judah replies, "And where will your love be when the Romans turn their anger on the rest of us?"
Incidentally, Santoro met the Pope last year while the film was being shot in Italy.
May 22 update: I just noticed that the original video has been taken offline. Here is another version (with Portuguese subtitles), which runs only 32 seconds:
Check out earlier trailers and other videos here: