Ben-Hur comes to theatres on August 19 — that's just over two months from now — so it's time for another trailer. And the newest trailer features even more footage of Jesus, whose face was famously kept hidden in the earlier films based on this story.
Here is the trailer, courtesy of The Christian Post:
Here are a few highlights:
Judah Ben-Hur tells Messala, "You will always be my brother." Messala replies, "I'm an orphan your father took in." (In Lew Wallace's original novel, Messala's father is still alive when the friendship between Judah and Messala comes to an end.)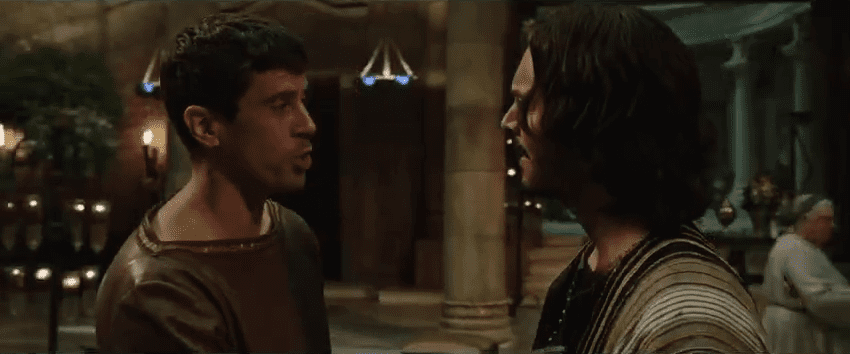 Jesus meets Judah Ben-Hur much earlier than he did in the novel. Jesus says, "Love your enemies. God is love. He has a plan for you." Judah asks, "If he's already decided my path, how am I better off than a slave?" Jesus replies, "Why don't you ask God?"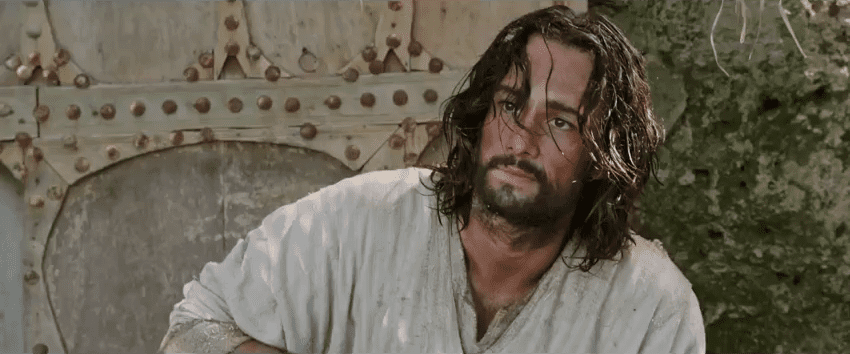 In this film's version of the famous scene in which Jesus gives Judah a drink of water, Jesus takes the cup directly from the Roman officer's hand: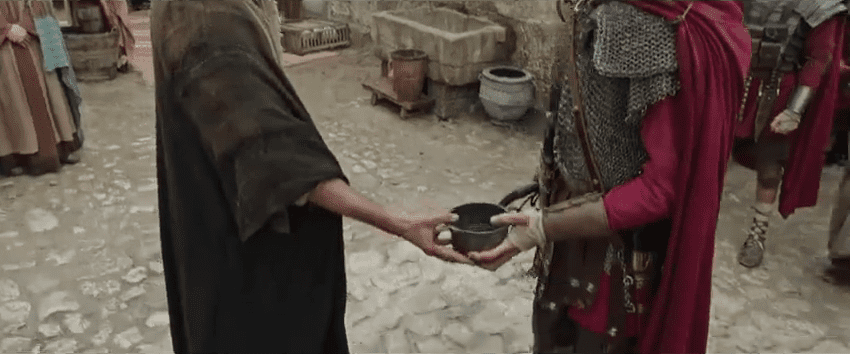 "Thank you," says Judah. Jesus replies, "You do the same" ("You'd do the same"?).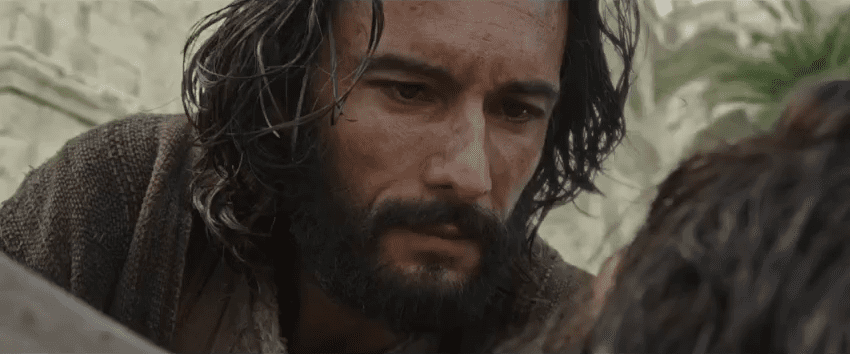 Someone gets in the way of a chariot during the big race: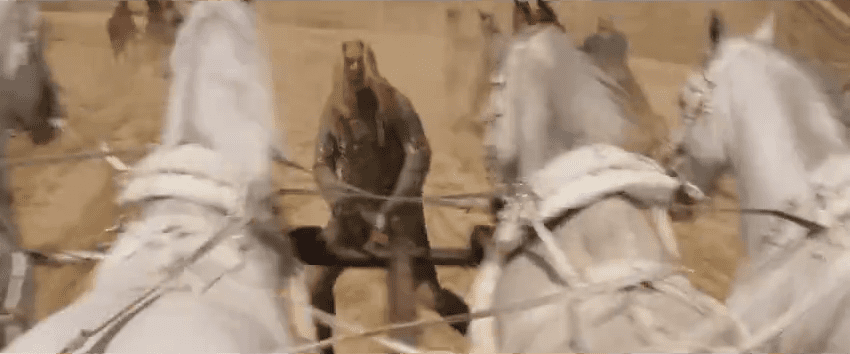 Judah's girlfriend Esther says, "It's faith that has kept you alive, Judah. Jesus showed you kindness when no one else would."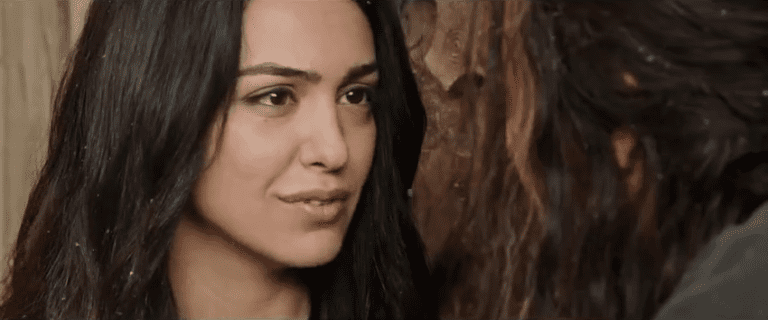 Jesus stumbles under his crossbeam, and Judah tries to give him a cup of water: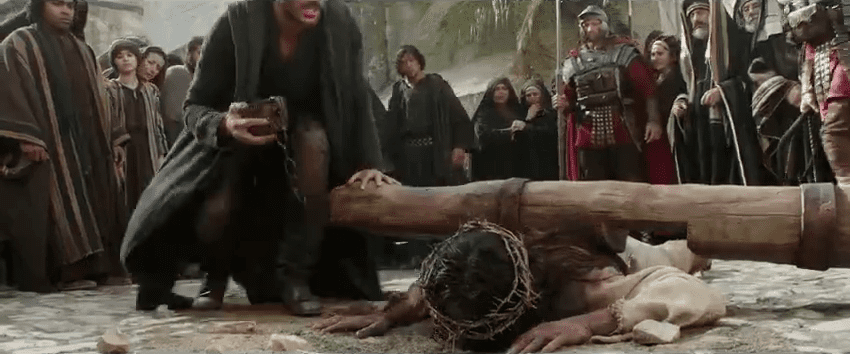 (Note: The Jesus of this film does not carry a full cross like the one he carried in the 1959 Ben-Hur or the 2013 miniseries The Bible — the latter of which was produced by Mark Burnett and Roma Downey, who are also producers on the new Ben-Hur.)
Judah grabs a rock with which to hit the Roman who is whipping both him and Jesus, but Jesus grabs Judah's hand and says, "My life, I give it of my own free will."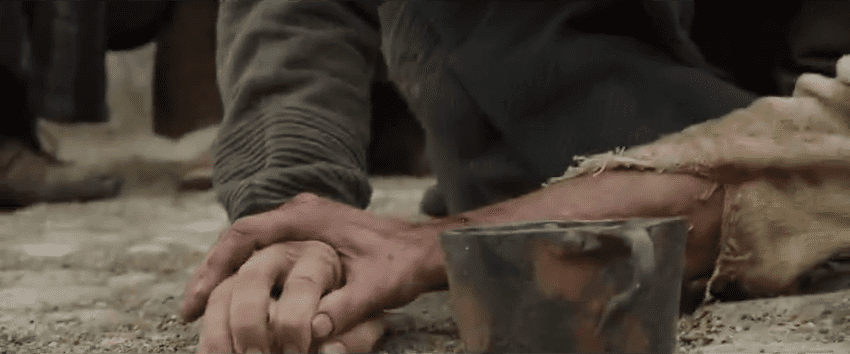 The Christian Post also has statements on the film from director Timur Bekambetov, screenwriter John Ridley and producer Sean Daniel. Check 'em out here.
June 9 update: The trailer is now on YouTube, too:
Check out earlier trailers and other videos here: